Texas' Largest County Sends Emergency Alert Asking Residents to Cancel Holiday Plans Amid 250% COVID Case Increase
Texas's largest county sent an emergency alert asking residents to cancel their holiday plans on Tuesday. The alert came as coronavirus cases surge in the area.
The alert was sent over text to 4.7 million Harris County residents on November 17 asking them to ditch their holiday plans and opt to get tested for COVID-19 instead. Harris County is home to Houston and several of the city's suburbs.
"COVID-19 is spreading rapidly across Harris County. Stop gatherings. Get tested. Wear a mask," the alert said.
Statewide, Texas has seen an average of 10,635 new cases each day, according to data from The New York Times. On November 17, over 10,859 cases and 121 deaths were reported in the state. As of afternoon on November 18, there have been over 1,114,729 cases and 20,289 deaths in Texas since the start of the pandemic in March.
Harris County, which has the largest population in the state, has seen a 250 percent increase in the average number of new daily cases since late September, according to Harris County Judge Lina Hidalgo. The county's positivity rate is now 8.2 percent.
"Today I want to urge every resident in Harris County to do two things, said Hidalgo during a video of Tuesday press conference, emailed to Newsweek on November 18. "First to cancel gatherings, large and small, unless you're with your household. This is simply not the time for gatherings and get-togethers with people you don't share a home with."
She continued: "We all have a desire to be together, particularly as the holidays approach, but we're in a war against this virus, things shouldn't be normal. And if things feel normal, we know we're doing something wrong."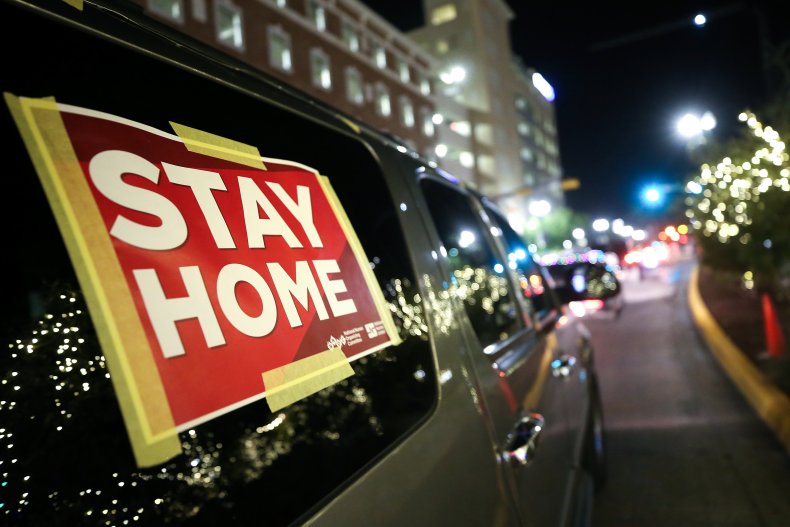 Instead of large family gatherings, Hidalgo encouraged residents to celebrate within their immediate household and support local businesses with take-out and delivery options. The judge then urged people to get tested, even if they don't show symptoms of the novel virus.
Hidalgo also expressed her concern for the surge in cases in El Paso County noting that she doesn't want the same to happen in Harris County.
"I am concerned by what's happening in El Paso and seeing that they've got no recourse, that they're having to pull up those mobile morgues, that hospitals are overwhelmed, stories of tragedy," Hidalgo said. "I don't want that to happen here and that's why we're having this conversation to try and avoid that fate."
New cases of COVID-19 in El Paso began spiking in October, going from 132 average daily cases in September to more than 1,120 daily cases in the past month. El Paso's health care system became overwhelmed as deaths and hospitalization surged in the county.