The leader of Texas A&M University System announced Tuesday that vaping and smoking e-cigarettes will be banned on "every square inch" of each campus throughout the state.
Chancellor John Sharp issued a press release that addressed the perils of smoking e-cigarettes, and cited statistics from a recent Centers for Disease Control and Prevention (CDC) report.
"I do not want to take any unnecessary chances with the health of our students, faculty and staff," Sharp stated. "To that end, I am directing the presidents of each of the 11 universities and the directors of the eight state agencies within The Texas A&M University System to ban the use of e-cigarettes and vaping as soon as possible."
Smoking is already banned in most places in the Texas A&M System already.
Sharp quoted CDC numbers, including more than 800 cases of lung injury and 12 deaths related to smoking e-cigarettes or vaping. Sharp said the ban would "be mandatory and expanded to every inch of the Texas A&M System."
"This health threat is serious enough that I want to see the ban include every building, outside space, parking lot, garage and laboratory within the Texas A&M System," Sharp said. "The ban also should extend to every facility of our $950 million research enterprise and all System properties in the 250 Texas counties in which the Texas A&M System has a presence."
The Texas A&M System includes 11 universities sprawled across the state and more than 153,000 total students.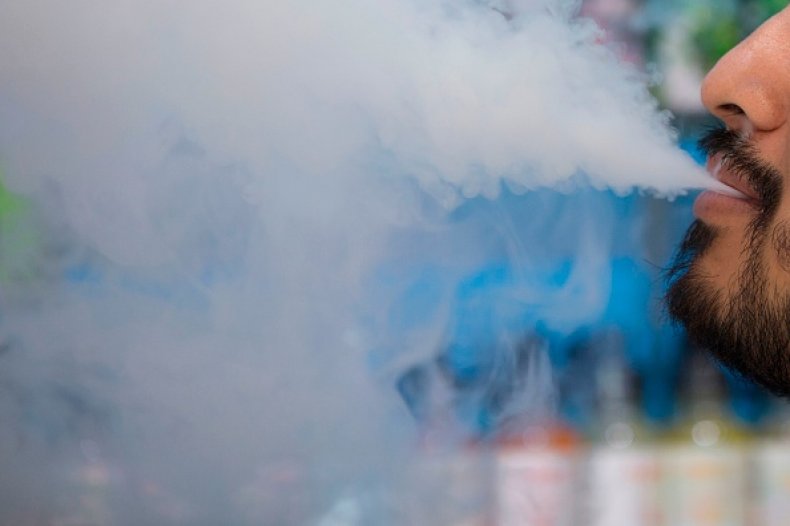 According to statistics by collegexpress.com following the 2017-18 school year, Texas A&M University's flagship campus in College Station is the third-largest by enrollment (including both undergraduates and graduate students) with 68,367 students, slightly behind the University of Central Florida. Liberty University tops the list.
Sharp said he wished the ban could start immediately across all campuses, but said he understands logistics involved to kickstart the new policy.
"I would like to see the ban in place today, but I understand the practicalities of running major institutions. So I will ask that the bans be implemented as soon as is practical," Sharp wrote. "Thank you to President Michael K. Young at the flagship campus for the inspiration for this important ban, and please know that your actions could be saving the lives of those within The Texas A&M System family."
Sharp went on to say "I think it would be appropriate and responsible to stop selling any e-cigarette products or vaping paraphernalia, if there are any points of sale at any place within our vast System."
Vaping and e-cigarette deaths and lung injuries have gained a national spotlight from California to the White House over the last few months. It really hit home for Texas A&M when one of its students, Hunter Sims, spent time in ICU and was hospitalized for illness related to smoking e-cigarettes. In an interview with ABC 13 in Houston last month, Sims urged people to stay away from e-cigarettes.
"Don't do it right now," Sims said. "Not at all. It's horrible for you, and I came very close to death, and I'm lucky."
Last month, President Donald Trump took the beginning steps for a nationwide ban on flavored e-cigarettes after the death toll related to them had just risen to six. Later in the month, Walmart announced it would stop selling e-cigarettes and vaping products after the reported lung injuries and deaths began mounting.