Texas Man With Monkeypox Escapes Hospital and Flees Mexico
A Texas man infected with monkeypox escaped from a hospital in Mexico and fled the country, health authorities have confirmed.
The 48-year-old man, originally from Texas, was being treated at a hospital in Puerto Vallarta, on Mexico's Pacific coast, Agence France-Presse reported. Medical staff were keeping the man in isolation while they awaited a monkeypox test result when he decided to flee.
Monkeypox is a rare viral infection, currently spreading throughout the globe. Until now, it was usually only recorded in areas of western and central Africa.
The Centers for Disease Control and Prevention (CDC) advises those infected to isolate themselves from others, similar to guidelines implemented during the COVID-19 pandemic. The main source of transmission is thought to be through direct physical contact, however there is evidence that the virus can also be airborne.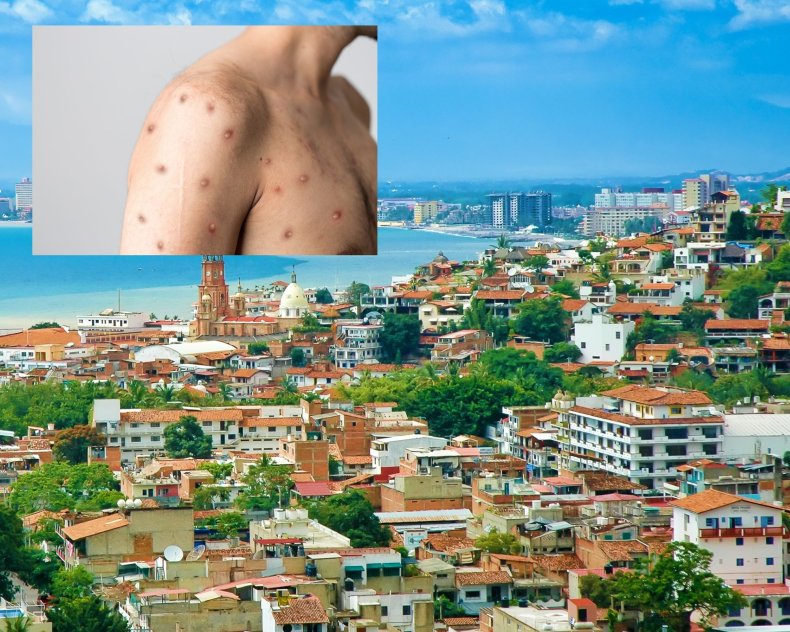 The man's symptoms upon arrival at the hospital included chills, a cough, lesions on his face and neck, and muscle pain, according to the state health department.
Once escaping the hospital, AFP reported that the man went to a hotel to meet his partner, before catching a June 4 flight out of Puerto Vallarta.
On June 6, the CDC confirmed to Mexican authorities that the man had returned to the U.S. A subsequent monkeypox test confirmed him to be positive for the virus.
While in Mexico, the man had gone to the Mantamar Beach Club for parties, while in the state of Jalisco, according to Al Arabiya News.
The man had arrived in Mexico on May 27. From May 12 to 16, he had been in Germany, Al Arabiya News reported. Before he had traveled he had been in his hometown in Texas.
In recent weeks more than 1,000 monkeypox cases have been recorded across 29 countries, according to CDC data.
Scientists still know little about the virus and what caused the recent outbreak. Experts believe that at the moment, it is not nearly as transmissible as other viruses, such as COVID-19. There is some indication that it can be sexually transmitted, however this requires more research.
The virus is not considered particularly dangerous to healthy individuals, though it may cause complications for children and pregnant woman.
It is not yet clear how many new cases will break out following the Texas man's escape. The virus typically has an incubation period of up to three weeks, with the illness itself lasting two to three weeks.
Officials are warning anyone who attended the same club as the Texas man between May 27 and June 4 to watch out for symptoms, Al Arabiya News reported.