Texas Records First Monkeypox Case in Dallas Resident That Visited Mexico
A monkeypox case has been reported in Dallas, Texas, for the first time this year according to a county press release on Tuesday.
The Dallas County Health and Human Services (DCHHS) said it was investigating a confirmed monkeypox case in a local resident who had been on a flight from Mexico to Dallas within the past month.
The Texas case means there are now 14 states plus Washington, D.C. that have reported a monkeypox case as part of the current global outbreak, according to the CDC as of June 7. The state with the most cases at that time was New York with eight, followed by California with seven.
Personal details about the Dallas patient were not disclosed, though DCHHS said the individual had not been hospitalized, was recovering at home, and did not pose a known risk to others.
Public health officials have identified people who have had direct contact with the patient and have been monitoring them for signs of infection. The Centers for Disease Control and Prevention (CDC) is working to contact people who may have been in contact with the patient on the flight.
"We have been working closely with the CDC and the Texas Department of State Health Services and have conducted interviews with the patient and close contacts," said DCHHS director Dr. Philip Huang in the press release.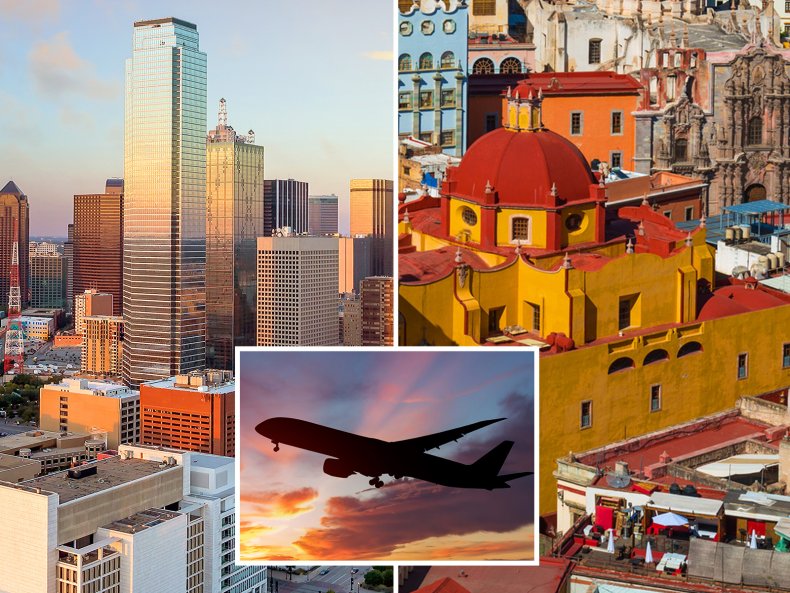 "We have determined that there is little known risk to the general public at this time. However, monkeypox cases have been spreading globally, and we are actively working with local healthcare providers to ensure they are prepared to recognize monkeypox and report suspected cases to public health officials."
Since early May, monkeypox has been spreading in many countries where it is not normally found. The disease, which is caused by a virus of the same name, is endemic to West and Central Africa where there can be thousands of cases a year.
The latest World Health Organization (WHO) update on the global outbreak was released on June 4, when the health agency said there had been 780 laboratory confirmed cases reported from at least 27 countries as of June 2. The number of cases will have risen since.
Monkeypox was first discovered in 1958 in monkeys kept for research. The first human case was recorded in 1970 in the Democratic Republic of the Congo. Symptoms are described by the WHO as similar to smallpox but milder, though they can still be severe.
Monkeypox tends to cause symptoms within six to 13 days of infection. Symptoms typically first start as fever, headache, body aches, swelling of the lymph nodes, and lack of energy, the WHO states. Within one to three days of the fever a body rash occurs that causes many skin lesions.
Symptoms tend to last from two to four weeks. The case fatality ratio of the disease has historically ranged from zero to 11 percent, though in more recent times has been around three to six percent.
Monkeypox is transmitted via close contact with infected people or animals. It spreads between people through direct contact with infectious sores, scabs, or body fluids, as well as through prolonged face-to-face contact and intimate activity like sex, kissing, or cuddling, according to the CDC.
Monkeypox can be spread by animals via bites or scratches or when people handle wild game or through use of products made from infected animals.
Scientists are still investigating the reasons behind the current monkeypox outbreak. Cases so far have mainly, but not exclusively, involved men who have sex with men (MSM). Last month a WHO official stressed that monkeypox is "not a gay disease."