Texas Man Sentenced to 30 Years for Making Child Porn, Molesting Seven Kids
Jason Paul White—a 42-year-old resident of Lubbock, Texas—will spend 30 years in prison after pleading guilty to producing images of child sexual abuse and molesting seven boys.
Between 2004 and 2020, when White was 25 to 41 years old, he engaged in sexual activities with boys ranging from 13 to 16 years of age, according to court documents.
At age 29, White filmed a video of himself performing oral sex on a minor and sexually stimulating the minor with a sex toy. He also filmed the minor sexually stimulating him with the same toy. He filmed pornography with the child on at least six other occasions, the Department of Justice said.
In addition to his prison sentence, he'll have a lifetime of supervised release and must pay $58,000 in restitution to his victims, the Department of Justice reported.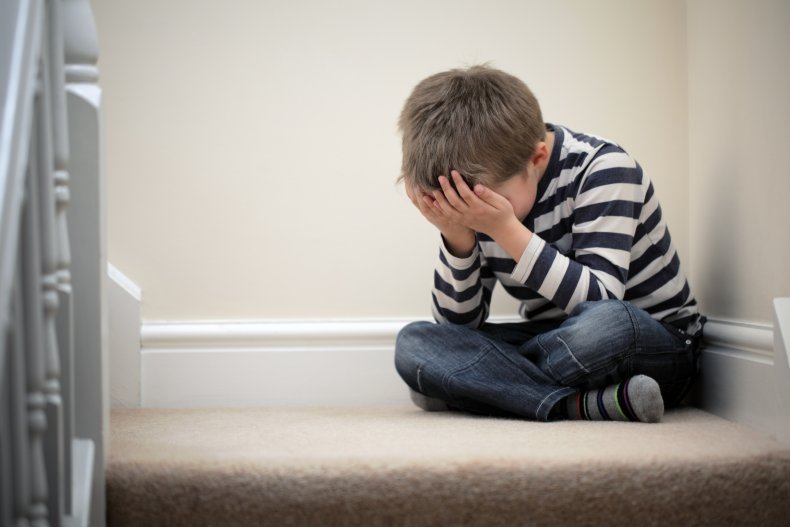 "The expansion of the Internet has led to an explosion in the market for child pornography," the Department of Justice (DOJ) said in a 2016 report to Congress.
In 2018, 69,425 cases of child pornography were reported to the U.S. Sentencing Commission. Incidents of child pornography have also increased in response to the increased number of children using the internet during the ongoing COVID-19 pandemic, experts say.
While the issue is a worldwide problem, the U.S. remains one of the world's largest producers and consumers of child sexual abuse content, according to Thorn, a firm dedicated to using technology to fight such content.
The National Center for Missing & Exploited Children (NCMEC) reviews over 25 million images of alleged child sex abuse each year—over 480,769 images per week. A majority of the images feature children under the age of 8, including toddlers and infants.
An increasing amount of child sex abuse content occurs over live-streaming where consumers pay to watch a child being violated live in real-time.
"This type of abuse is incredibly difficult to detect, due to its real-time nature and the lack of digital evidence left behind following the crime," a 2020 Thorn report said.
Sometimes the children in the images are victims of child sex trafficking, having been forced into taking sexual images and videos by pornographers or even caretakers.
As a result, some children involved may not even realize they're being exploited, may consider it normal, or their only means for survival. Some may also return to such exploitation voluntarily or by force, fraud or coercion, according to the FBI.
Other times, the children in sexual images are the victims of online child sex abuse (CSA), an issue that has also exploded since the start of the pandemic. Online child sex abuse is when people use social media, web cameras, cell phones or live streams to groom, coerce and expose children into participating in or viewing illegal sex acts.
Reports of CSA reached 4.1 million during April, quadrupling the number of reports from the same month last year, according to the NCMEC.
The number of reports has dramatically increased as the number of children staying home and using computers has also significantly increased due to nationwide school closures in response to the ongoing coronavirus epidemic.
The U.S. Department of Justice says the trauma for victims can last for decades. Often, survivors of online child sexual abuse will fear that their images may be shared on the web for all to see or worry about being recognized from their images, feeling a shattered sense of safety and self-ownership.
People convicted of child sex abuse charges fare poorly in prison. In August 2015, CBS News reported that prison inmates known for having sexual interest in minors sometimes face a "living hell" behind bars, often occupying the lowest rung of the prisoner hierarchy. Other inmates will sometimes defecate in their cells, use them as sex slaves or target them for violence and murder as a way to gain prestige.
Such offenders are sometimes placed into protective custody, but even there they're despised by other prisoners who derisively refer to them as "Chesters," "short eyes," "tree jumpers" or "chomos," a slang neologism made from "child" and "molester."