Texas, Mississippi Lift Statewide Mask Mandates, Despite CDC Advising Against It
Texas Governor Greg Abbott and Mississippi Governor Tate Reeves said Tuesday they would rescind statewide mask mandates, despite repeated warnings from the U.S. Centers for Disease Control and Prevention (CDC) for states to continue coronavirus safety precautions.
Abbott first imposed Texas' mandate eight months ago, when the state saw a summer surge in coronavirus deaths and hospitalizations. But now that coronavirus trends are on the decline, the Republican governor has decided to end the mask order, effective March 10. He also announced that beginning next week, Texas businesses will be allowed to reopen at 100 percent capacity.
"Too many Texans have been sidelined from employment opportunities. Too many small-business owners have struggled to pay their bills. This must end," Abbott said during a Tuesday press conference in Lubbock.
"Removing statewide mandates does not end personal responsibility," he added. "It's just that now state mandates are no longer needed."
Abbott said he's optimistic about the increasing availability of vaccines across the state. Texas has had a more successful vaccine rollout than other large states, having administered 5.7 million doses so far. Health officials in blue states have complained that vaccine allocation was being politicized by the former Trump administration.
Reeves made a similar announcement hours later, tweeting: "Starting tomorrow, we are lifting all of our county mask mandates and businesses will be able to operate at full capacity without any state-imposed rules. Our hospitalizations and case numbers have plummeted, and the vaccine is being rapidly distributed. It is time!"
During his press conference, Reeves said, "In fact, our case numbers have fallen to the point where no county meets the original criteria for a mask mandate."
He added that "everyone should continue to listen to [State Health Officer Thomas] Dobbs and other health advisers for the best possible wisdom regarding how you can personally stem any risk of catching COVID."
The announcements from the two Republican governors comes as CDC Director Rochelle Walensky has pleaded with local and state officials in recent weeks to not loosen restrictions as coronavirus cases plateau across the nation.
"With these new statistics, I am really worried about reports that more states are rolling back the exact public health measures we have recommended to protect people from COVID-19," Walensky said at a White House briefing the day before Abbott's decision.
"I understand the temptation to do this—70,000 cases a day seems good compared to where we were just a few months ago—but we cannot be resigned to 70,000 cases a day, 2,000 daily death," she said.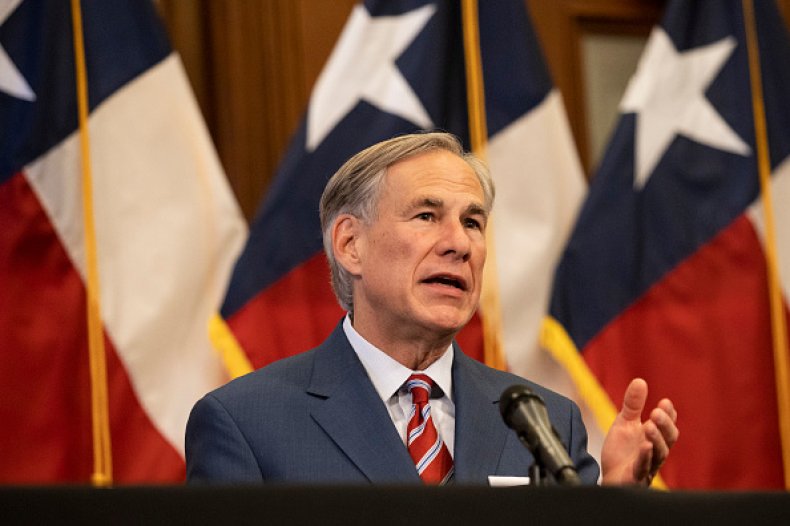 Hospitalizations in Texas are at their lowest levels since October, and the seven-day rolling average of positive tests has dropped to roughly 7,600 cases from mid-February's 10,000 daily cases.
But Texas is also one of two states to surpass 2 million coronavirus cases. The only other state to have reported more infections is California, which has now exceeded 3 million. More than 42,000 Texans have died from COVID-19.
Like the rest of the country, Mississippi has also seen a downward turn in hospitalizations. The state's COVID-19 death toll has surpassed 6,700.
"Please hear me clearly. At this level of cases, with variants spreading, we stand to completely lose the hard-earned ground we have gained," Walensky said Monday.
"These variants are a very real threat to our people and to our progress. Now is not the time to relax the critical safeguards that we know could stop the spread of COVID-19 in our communities, not when we are so close," she added.
Texas and Mississippi are not the only states to defy recommendations from the CDC. North Dakota, Montana and Iowa have also lifted mask orders in recent weeks.
Experts have said people should continue wearing masks in public even as more and more Americans became vaccinated, with the goal of herd immunity far off into the future.
Health officials have also expressed concern that the recent winter storm in Texas could exacerbate transmission of the virus, after power outages forced many to shelter closely with others who still had heat and water.
Newsweek reached out to Abbott's and Reeves' offices for comment but did not hear back before publication.