Texans were asked to conserve energy on Tuesday, amid fears that power demand was close to outstripping supply in the state only two months after millions were hit by blackouts during a winter storm.
The Electric Reliability Council of Texas, which manages the state's power grid, warned on Tuesday that it was on the verge of issuing an emergency declaration because of inaccurate power generation forecasts and the closure of power plants for maintenance.
ERCOT was criticized for its handling of the fierce winter storm in February, in which more than 100 people died. Six board members subsequently resigned and the chief executive was ousted.
"Due to a combination of high generation outages typical in April and higher than forecasted demand from a stalled cold front over Texas, ERCOT may enter into emergency conditions this afternoon," said Woody Rickerson, an ERCOT vice president, in a statement emailed to Newsweek on Tuesday.
However, he added that grid operators were not expecting outages similar to those that hit the state in February.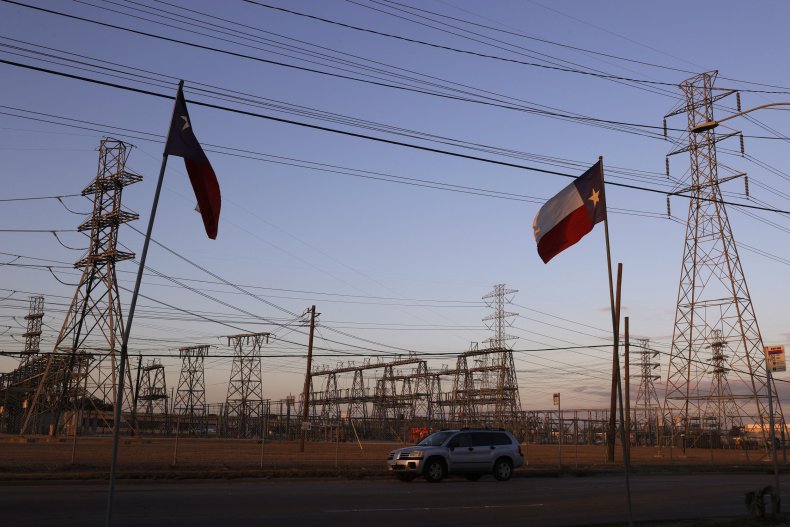 "Given the event in February, it is important to note that we do not expect customer outages," said Rickerson, as he appealed for consumers and businesses to cut down their electricity use into Tuesday evening.
He said an emergency declaration would allow ERCOT "to access tools that will bring supply and demand back into line."
Later on Tuesday night, ERCOT tweeted that it was ending its conservation appeal "without the need for an energy emergency."
Energy demand had been near 49,000 megawatts at 5 p.m. on Tuesday, when available supply to the grid was around 50,000 megawatts, The Texas Tribune reported. This is still lower than the 72,000-megawatt demand in February when the winter storm hit.
Rickerson later told reporters in a conference call that about 32,000 megawatts were offline because of maintenance as the state prepares for summer. He added that "most of" the outages were "not due to damage from the winter storm."
ERCOT faces at least 35 lawsuits over its handling of the winter storm, but plans to defend itself with the argument that it has "sovereign immunity due to its organization and function as an arm of State government," the Tribune reported earlier this month.
Texas' power grid does not cross state lines and so does not come under the management of the Federal Energy Regulatory Commission. Following the February crisis, however, the Texas legislature is looking at bills that would reform how the state's power grid operates, according to the Austin-American Statesman.
Newsweek has contacted ERCOT for further comment.
The graphic below provided by Statista depicts last year's energy generation in the Lone Star state.