Texas Power Retailer That Charged Clients Thousands During Freeze Hit With $1 Billion Lawsuit
In the aftermath of an unprecedented winter storm that left millions of Texas residents without access to power for several days, one of the state's largest electricity retailer is facing a class-action lawsuit that seeks roughly $1 billion to compensate customers affected by surging prices that came alongside the inclement weather.
Lisa Khoury is the lawsuit's lead plaintiff, according to the Dallas Morning News, which first published a report detailing the legal action. Backed by attorney Derek Potts, Khoury's complaint also aims to secure an injunction that would block the retailer, Griddy, from actually acquiring payments from customers at increased rates. The resident of Chambers County, near Houston, received an electric bill that amounted to more than $9,500 for services between February 1 and 19, a sum that was about 40 times the cost of her usual monthly payment. A data table included in the lawsuit showed Khoury's electricity invoices jump from $207 on February 13 to $9,546 on February 19, amid the inclement weather and lingering power outages.
"The case is tremendously important to Potts Law Firm as it allows us to represent the people of our state who have now endured not one but two natural disasters at the same time, the storm plus COVID-19," said Potts in a statement to Newsweek. Potts Law Firm, where Khoury's attorney is employed, is a nationwide firm specializing in personal injury cases. One of its headquarters is located Houston.
"What happened financially to all of the customers of Griddy both in terms of the exorbitant prices charged and the manner in that they were collected from peoples' bank accounts and credit cards literally in the middle of a catastrophe while many were without power, heat, and water, is clearly contrary to Texas laws in place to protect consumers," the statement continued.
Griddy addressed the contents of Khoury's lawsuit, filed in Houston on Monday, in a statement to the Dallas Morning News. A spokesperson for the company reportedly described the suit as "meritless" and expressed Griddy's intention to push back against it in court.
"We understand our customers' frustration. However, Griddy passes through the wholesale electricity price to customers without mark-up," the spokesperson, Lauren Valdes, reportedly said. "The prices charged are the direct result of the non-market prices ordered by the [Public Utility Commission of Texas] last week. The lawsuit is meritless, and we plan to vigorously defend it."
People across Texas reported skyrocketing energy prices as a result of the storm, which caused a large portion of the state's isolated and deregulated power grid to fail. With much of its resources rendered inoperative, the Public Utility Commission of Texas ordered the state's main grid operators to raise prices of electricity to thousands of customers.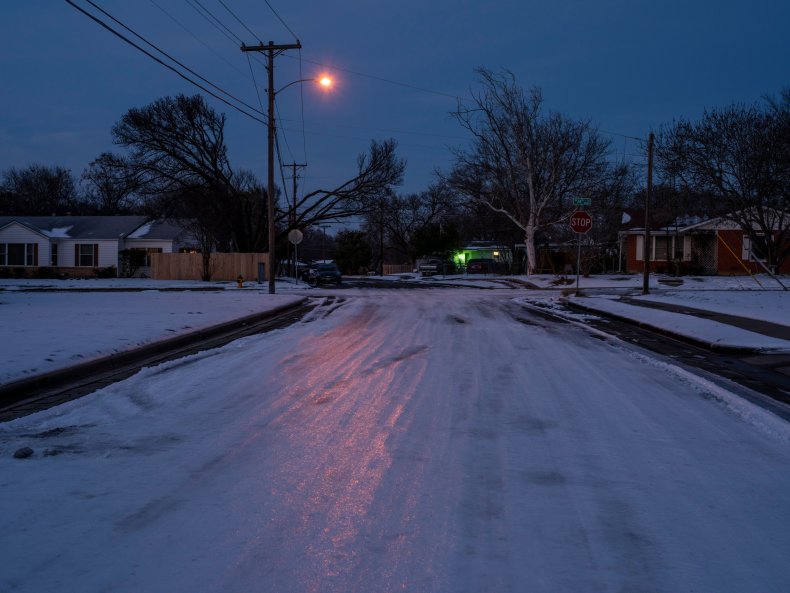 Commissioners held an emergency meeting at the beginning of last week, while millions still did not have access to power, and approved a directive to adjust prices in a way that would "more accurately reflect the scarcity conditions in the market." Given that demand for electricity surpassed available supply, the commission also ordered the Electricity Reliability Council of Texas to raise prices on previous services. ERCOT is responsible for operating most of Texas' electric grid.
Griddy shared frustration about the utility commission's price order in a statement issued late last week, noting that energy provided by wholesale electric retailers, such as itself, rely on market changes "to set prices, not political appointees." Market-based pricing can lead to increased costs on its own when demand for goods exceeds supply.
"We intend to fight this for, and alongside, our customers for equity and accountability – to reveal why such price increases were allowed to happen as millions of Texans went without power," the statement read.
Newsweek reached out to Griddy for further comment but did not receive a reply in time for publication.
This story was first updated at 6:34 p.m. ET on Tuesday, February 23, with additional details and background information. It was updated again on Wednesday, February 24, at 4:08 p.m. ET to include Potts' statement and reflect that Newsweek received a copy of the lawsuit.