Texas Proposal Calling Slavery 'Involuntary Relocation' Reviled on Twitter
A group of Texas educators are facing backlash on social media after proposing that the term "involuntary relocation" be used in second grade classrooms when referring to slavery.
During a Texas State Board of Education meeting earlier this month, a group of nine educators suggested the vocabulary change before being told to "revisit that specific language" by board members, The Texas Tribune reported on Thursday. The proposal came amid a Republican push to control school curriculum, including efforts to ban the teaching of critical race theory—an academic concept focusing on institutional racism—and carefully curate American history narratives.
Last year, a bill meant to prevent "blaming white children" for slavery and to censor anti-racism teaching was signed into law by Republican Texas Governor Greg Abbott. Months later, outrage erupted after a Texas school district suggested that "opposing" views on the Holocaust should be taught in light of the law. The more recent suggestion of curtailing the use of the word "slavery" was met with similar backlash on Twitter.
"Republicans now refuse to use the word 'slavery,'" Democratic U.S. Senator Chris Murphy of Connecticut tweeted on Thursday.
"'Involuntary relocation' for chattel slavery?" tweeted lawyer, human rights activist and former New York City mayoral candidate Maya Wiley. "Human bondage? The selling and buying of human beings from Africa or descended from Africans? Do people understand that for millions of u, this is family history? That for the country this represents a civil war?"
"So that's what we're doing now??...Involuntary Relocation," sports analyst and former NFL player Shannon Sharpe tweeted. "What are we calling the working w/o pay, the killings, the beatings and the raping of young girls and women? What's a fancy new term for that."
"This was always the point of the CRT hysteria—to teach white children that slavery was just 'involuntary relocation' so they don't feel bad about what their ancestors did to Black people in this country," journalist and legal analyst Imani Gandy tweeted. "Classic fascist move."
"No," tweeted singer and songwriter Rosanne Cash. "'Involuntary relocation' is when the Four Seasons is sold out and you have to go to a Hyatt Place."
"As if banning books about Dr King & Rosa Parks wasn't enough—Texas educators now propose referring to slavery as 'involuntary relocation' in public schools," human rights lawyer and activist Qasim Rashid tweeted. "Next they'll refer to Native Genocide as involuntary permanent sleep. Unhinged white supremacy."
"Texas lawmakers want to refer to slavery as 'involuntary relocation,'" tweeted former Democratic Ohio state lawmaker and congressional candidate Nina Turner. "This is trash."
"Literally unreal: Some Texas educators want to whitewash slavery as 'involuntary relocation,'" tweeted film critic Steven D. Greydanus. "Texas law already mandates framing racism and slavery as 'deviations from, betrayals of, or failures to live up to' the nation's 'authentic founding principles.'"
"Using the term 'involuntary relocation' to refer to chattel slavery in the United States is the very definition of revisionist history," journalist Jamil Smith tweeted. "Reading this story, I wondered if this is how my Jewish friends feel when subjected to the ravings of Holocaust deniers."
The working group of educators that made the vocabulary proposal included a professor from the University of Texas Rio Grande Valley, according to the Tribune. The board will continue to discuss curriculum proposals over the summer before making a final decision on the new standards in November, with the caveat that the lessons are now legally prohibited from making students "feel discomfort."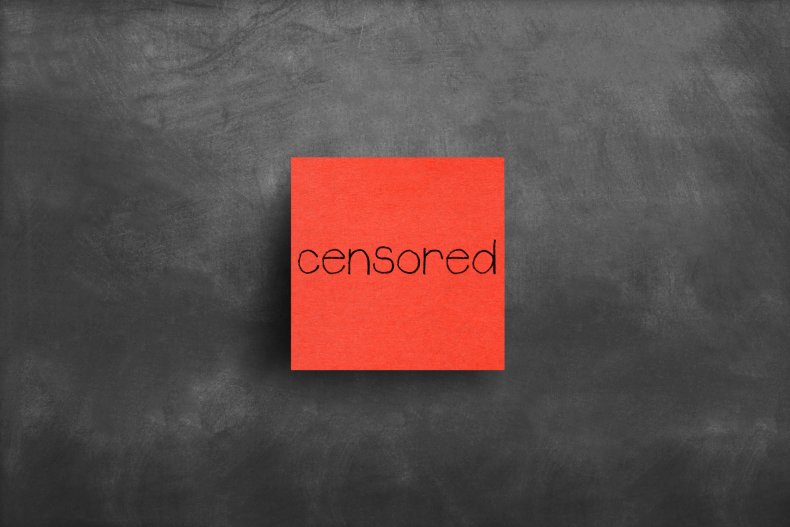 Newsweek reached out to the Texas State Board of Education for comment.