Texas Radio Station Bans 'Un-American' Madonna After White House Comments at Women's March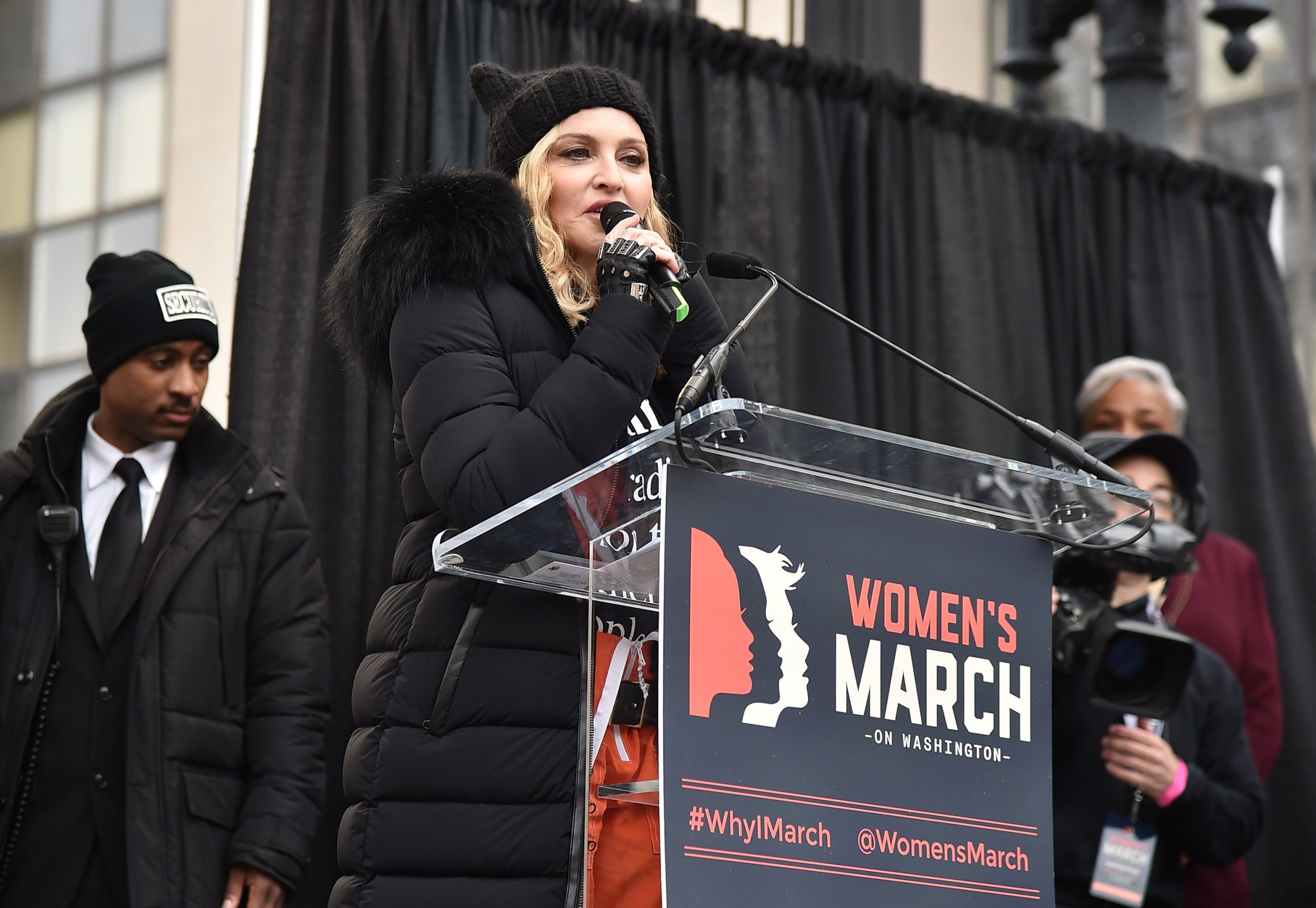 A Texas radio station has boycotted Madonna's music, calling her comments at the Women's March on Washington, D.C., "un-American."
The singer and outspoken critic of President Donald Trump told marchers Saturday that she had "thought a lot about blowing up the White House" in the wake of Trump's election in November and inauguration last Friday.
Hits 105, a Texarkana-based classic hits radio station, took umbrage with that remark. (As did others, including Trump's chief aide Kellyanne Conway.)
General manager Terry Thomas said Madonna's comments were unpatriotic and his station would stop playing her songs "indefinitely," according to a post on Hits 105's Facebook page.
"Banning all Madonna songs at Hits 105 is not a matter of politics, it's a matter of patriotism," Thomas said. "It just feels wrong to us to be playing Madonna songs and paying her royalties when the artist has shown un-American sentiments. If all stations playing Madonna took their lead from us, that would send a powerful economic message to Madonna."
For her part, Madonna tried to quell the growing storm around her bombing remarks. In an Instagram post Sunday, the singer clarified: "I am not a violent person, I do not promote violence and it's important people hear and understand my speech in its entirety rather than one phrase taken wildly out of context."