Mayor Steve Adler of Austin, Texas criticized President Donald Trump, saying that his "ambiguous" messaging was encouraging many Americans not to wear masks and disregard social distancing, despite the guidance of lawmakers and public health officials.
"It makes me angry," Adler, a Democrat, said during an interview with CNN's State of the Union on Sunday. The mayor made the remarks in response to Trump claiming that the novel coronavirus pandemic would "disappear" and that "99 percent of [cases] are totally harmless" in recent remarks.
"You know, I understand he has a tough job, but it is dangerous not to be sending a clear message to Americans," Adler said, criticizing the president's remarks. "When they start hearing that kind of ambiguous message coming out of Washington, there are more and more people that won't wear masks, that won't social distance, that won't do what it takes to keep a community safe."
Trump has been dismissive of mask wearing, even as Republican lawmakers have urged the president to wear a mask in public to set an example for his supporters. When the Centers for Disease Control and Prevention (CDC) initially advised Americans to wear masks, Trump told reporters he personally did not plan to wear one. Although the president has since voiced support for wearing masks, he has pushed back on making it a mandatory requirement as many lawmakers have urged.
A Whitehouse spokesperson pointed Newsweek to Trump's comments about mask wearing in an interview with Fox Business last Wednesday. The president said in that interview that masks were "good" but he didn't think they needed to be mandatory.
Meanwhile, Texas Governor Greg Abbott, a Republican, made a reversal on Thursday and ordered residents to wear masks in public in all of the southwestern state's counties with 20 or more confirmed cases of the novel virus. Violators will be first given a warning, but repeat offenders will be fined up to $250. Abbott had initially been reluctant to make such an order, although he had encouraged residents to wear masks as a way to curb the spread of new infections.
The Texas governor's order came as his state has seen a surge in new infections over the past week, while hospitals have warned that they could surpass their ICU capacities within two weeks. Last Wednesday, Texas reported a new single-day record increase in COVID-19 infections with more than 8,000 confirmed cases. Overall, the state now has confirmed more than 195,000 cases and more than 2,600 deaths.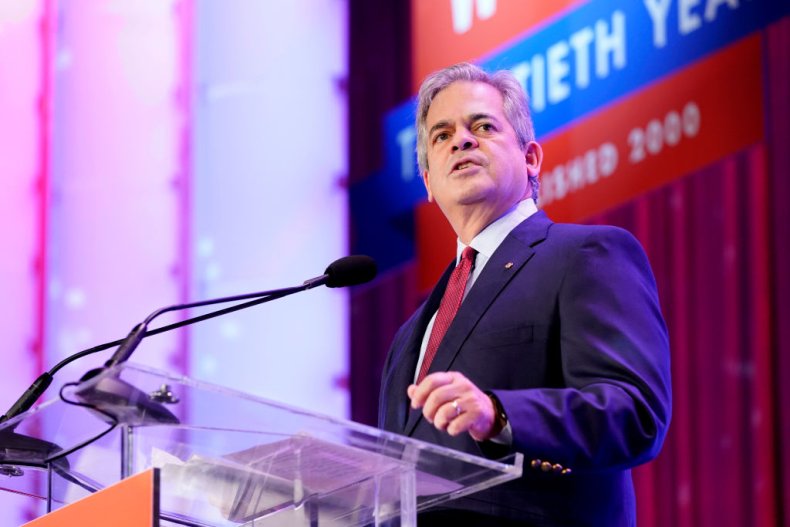 Prior to Abbott's decision to mandate masks, Adler had criticized the Republican governor for presenting a "mixed" message regarding the pandemic.
"My governor is encouraging everybody to wear masks, says it's the most important thing to do, but won't let us enforce it as to individuals. And that just sends a mixed message," the Austin mayor said Thursday in an interview with CNN.
"That mixed messaging is killing us," he warned.
This article has been updated with comment from a White House spokesperson.