Texas Woman Raised 7ft Alligator as Pet After Stealing Egg, Officials Say
Texas Parks and Wildlife officials discovered a nearly 8-foot-long "pet" alligator in a woman's backyard on Saturday where officials say she had been keeping it for years without the proper permits.
The woman had raised the gator from an egg, which wildlife officials say she stole from the Animal World and Snake Farm Zoo in New Braunfels, according to a KSAT report.
"It was very friendly with her," game warden Joann Garza told the news outlet.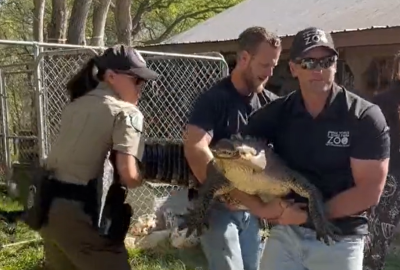 The woman told wildlife officials she had been caring for the gator for over 20 years in her residence in Buda, south of Austin, and was very sad to see it go.
American alligators are found along the east coast of America, from as far north as North Carolina to as far west as the Texas Gulf Coast, according to the U.S. Geological Survey. They are mostly found in marshes, swamps and rivers. However, they can occasionally find their way into residential areas.
The average size for an American alligator is somewhere between 8 to 11 feet, but they have been known to grow to over 14 feet long, weighing in at over 780 pounds.
Each female tends to lay between 30 to 70 eggs in each breeding season depending on her size, age and condition. As a result, it would have been easy to miss a stolen egg.
Alligators are a protected game animal in Texas, which means that special permits are required to hunt, raise or possess an alligator. They may be kept for education or research purposes, as well as for commercial farming, but the Texas Parks Department clearly states that they should not be kept as pets.
"She did take it a little bit tough," Garza said. "But she does still have to follow all of the rules and regulations in the state."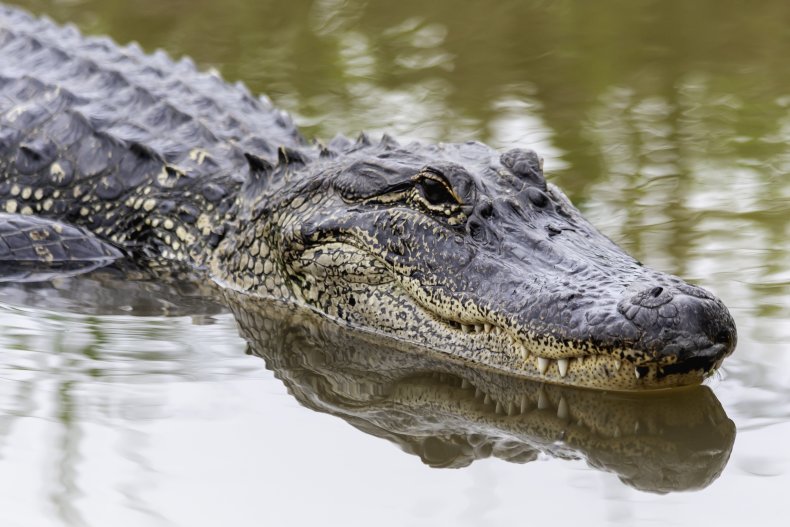 Wardens said that the alligator was healthy and had been well taken care of but had simply grown out of the space that the woman could provide. She faces up to $1,000 in fines and fees.
Footage of the reptile's removal, shared by the Texas Game Wardens on Facebook, shows three wildlife officials working together to heave the gator into their van. The post has so far been seen over 40,000 times.
"I agree one should not keep them as a pet. But it looks healthy and well taken care off," one user commented.
"Thank goodness a happy ending," said another.
The alligator is now being housed and rehabilitated at the Animal World & Snake Farm Zoo.