U.S. THAAD Missile System in South Korea Ready for Action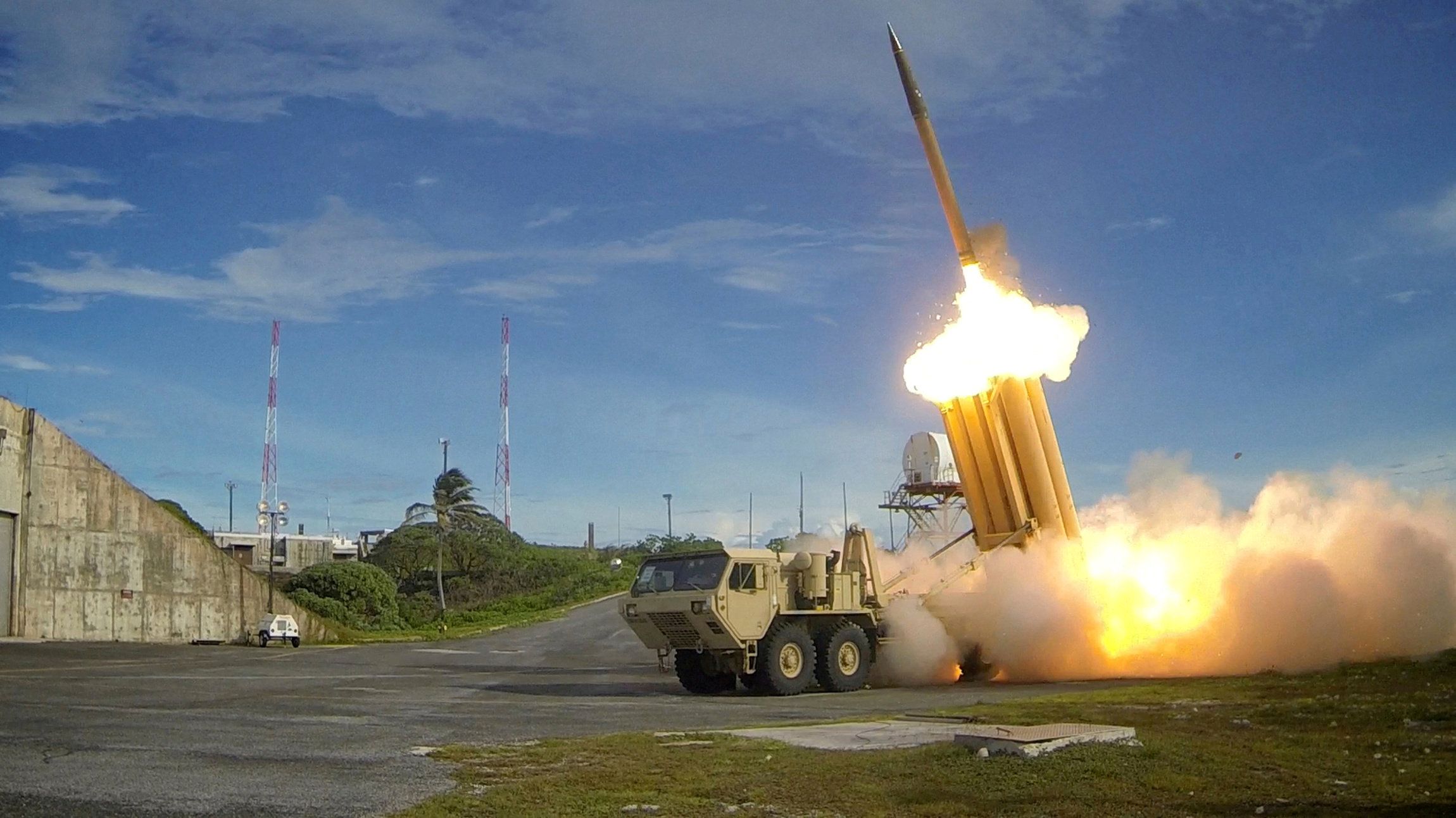 America's THAAD anti-missile system—deployed as a direct check to the nuclear threat posed by North Korea—is now operational south of Seoul, U.S. and South Korean officials have said.
THAAD, or Terminal High Area Defense system, is now able to shoot down North Korean missiles although further upgrades are expected in coming months.
ABC reported that the system deployed in South Korea now consists of multiple batteries and an operational radar to pinpoint and destroy incoming missiles, citing unnamed U.S. officials.
Seoul's Defense Ministry spokesman Moon Sang-gyun said South Korea now had an "early capability" to defend against North Korea's nuclear missile threat, according to the Associated Press.
U.S. military technicians, working in conjunction with the South Korean Ministry of Defense, began installing THAAD on 26 April, 130 miles south of the capital Seoul.
Read More: South Korea: What Is The Thaad Missile Defense System?
South Korea moved forward its plans to deploy THAAD in response to multiple missile tests conducted by Pyongyang in recent months. North Korea conducted two nuclear tests last year alone and held another missile test Saturday, its third in April.
The deployment of the weapons system has raised tensions in the Korean Peninsula since it was first agreed in July of last year. Beijing has been deeply critical of THAAD, claiming its radar can penetrate deep into its territory will jeopardize both its security and the development of its own ballistic missile program.
But the Pentagon has cast doubt on China's claims. "I find it preposterous that China would try to influence South Korea to not get a weapon's system that's completely defensive against the very country that's allied with China," Admiral Harris told a House panel last week.
"If China wants to do something constructive then they ought to focus less, in my opinion, on South Korea's defensive preparations [and] focus instead more on North Korea's offensive preparations," he added.
THAAD has become an issue of contention in South Korea's presidential elections as the nation votes to replace impeached former president Park Geun-hye. Liberal frontrunner ahead of the presidential poll on 9 May, Moon Jae-in has criticized the THAAD deployment by the caretaker government. He has said he will consider withdrawing the anti-missile system if elected, ABC reported.
Developed by the U.S. the THAAD is a land-based anti-ballistic missile system that is capable of shooting down missiles inside or just beyond the earth's atmosphere.
The Missile Defense Agency that oversees the development of THAAD states the weapon system can intercept and destroy ballistic missiles at any trajectory in their flight, either in the final, or terminal, phase as they move towards their target.