Thai Court Upholds Sentence for Premchai Karnasuta, Who Poached, Cooked Black Panther
Thailand's Supreme Court upheld a multiyear prison sentence Wednesday for Premchai Karnasuta, a construction tycoon who faced trial for poaching and cooking a black panther in a UNESCO World Heritage Site.
The February 2018 incident at the Thung Yai Naresuan Wildlife Sanctuary, which is protected for its rare flora and fauna, spurred widespread backlash.
Premchai was arrested at night at a campsite deep into the sanctuary. Park rangers discovered him with guns and several slain animals, including a black panther that was butchered and cooked for soup.
He was found guilty of poaching and carrying weapons without a permit. The Thai court ordered him to pay a share of a $59,700 fine, equivalent to 2 million baht, and serve a three-year, two-month prison sentence.
A hunter and a driver that were arrested with Premchai were also ordered to serve prison sentences and pay fines.
The Thung Yai Naresuan Wildlife Sanctuary is home to "examples of almost all the forest types of continental South-East Asia," according to the UNESCO website. Additionally, it contains 77 percent of large mammals, particularly elephants and tigers, 50 percent of large birds and 33 percent of land vertebrates that can be found in the region.
In addition to the black panther, Premchai and the rest of the group were found with the carcasses of pheasants and a deer, Al Jazeera reported.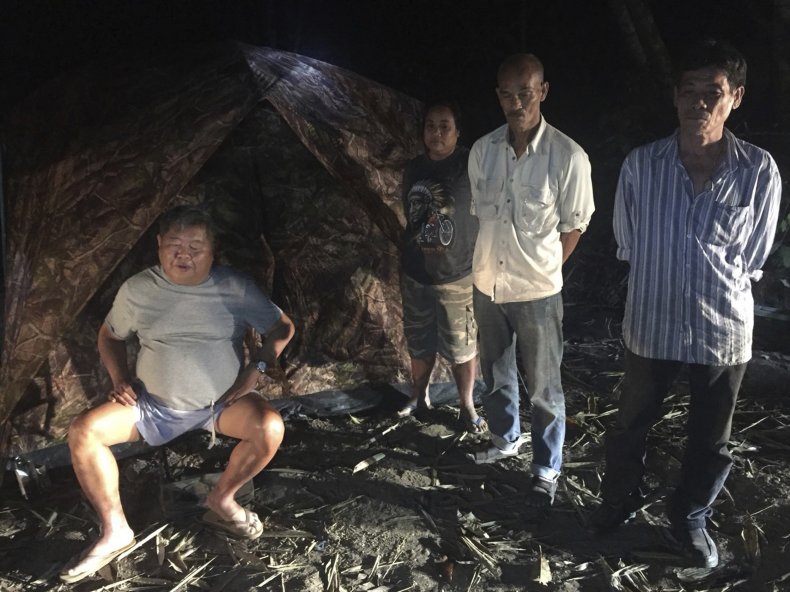 Premchai is president of Italian-Thai Development PLC, one of the country's biggest and best-known construction companies that has been involved in mega-projects such as the building of Suvarnabhumi international airport and Bangkok's mass transit Skytrain system.
The jailing of Premchai is a rare case of a rich, influential Thai having to serve time for wrongdoing. The Thai public has grown weary of repeated examples of wealthy Thais apparently flouting the law with impunity.
The 66-year-old heard the verdict at a court in the western province of Kanchanaburi. He arrived wearing a bandage over one eye, though it wasn't clear why. Court staff said that after the court appearance, he was taken directly to begin his sentence at a nearby prison.
A still-unresolved case involving another of Thailand's richest families is that of Vorayuth Yoovidhya, an heir to the fortune of the family that part-owns the Red Bull drinks company.
He repeatedly avoided meeting with prosecutors for more than four years, following his involvement in a car crash in 2012 that killed a traffic police officer. He eventually fled abroad, three days before a court issued an arrest warrant.
The Associated Press contributed to this report.