Thai Police Search for Two New Suspects in Deadly Bangkok Bombing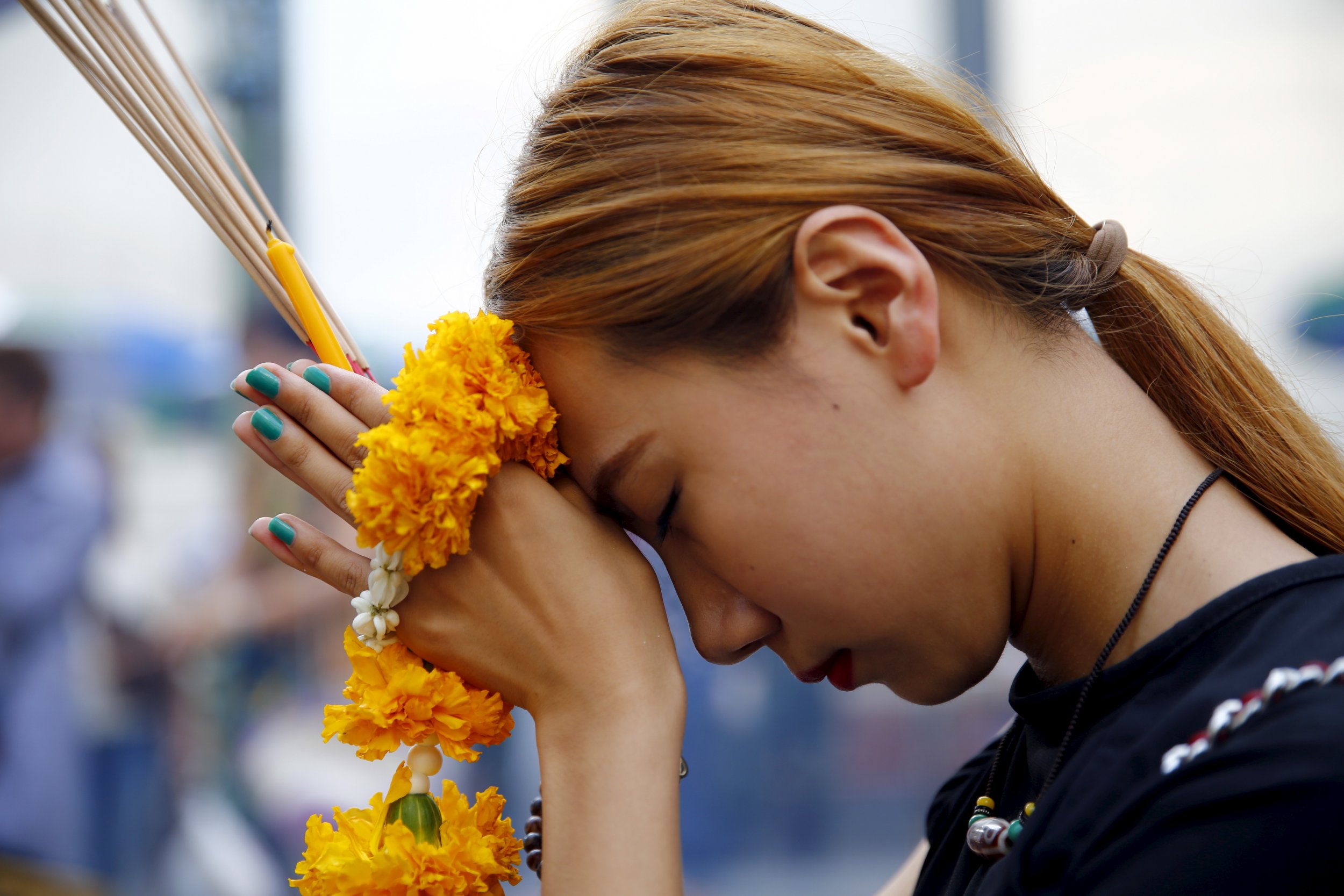 Police in Thailand are searching for two suspects in the deadly bomb attack in Bangkok earlier this month that killed 20 people and injured 120 more in a commercial hub during rush hour.
On Monday, authorities issued arrest warrants for a Thai woman and a man whose nationality is unknown, according to the Associated Press. National police spokesman Prawut Thavornsiri said he believes they are part of a group responsible for the bombing.
Two days earlier, officials arrested a 28-year-old foreign man they said fit the description of a suspect who left a backpack at the site of the attack on August 17. The authorities said before they detained him, they raided his apartment and found possible bomb-making materials, including industrial pipes.
Additional bomb-making materials were found in a second apartment nearby on Sunday. Police believe the Thai woman suspect, identified on national TV as 26-year-old Wanna Suansun, rented the apartment along with the unidentified man.
A televised announcement showed a photograph of Suansun wearing a black headscarf and a police sketch of the man, who is believed to be from another country. His face is shown as having a light beard and mustache.
Thai police claimed for themselves $84,000 in reward money for tips leading to the arrest of the suspects, the AP reported.
No one has claimed responsibility for the attack. Authorities are still attempting to identify a definite motive, but believe the bomb was meant to disrupt the country's economy and tourism.
The bombing occurred near the Erawan Shrine dedicated to the Hindu god Brahma, a popular tourist destination for both tourists and Thai residents. Witnesses told reporters that body parts were scattered across the scene and windows were blasted.