Thanksgiving 2018 Food Recall: Turkey, Lettuce And More Foods To Double-Check Today
Thanksgiving is the ultimate foodie Holiday. But if you're late heading to the grocery store, or already did your grocery shopping (congratulations), you may want to double-check your list. Thanksgiving week brings friends, family and salmonella if you're not up to to date on this week's recalled foods.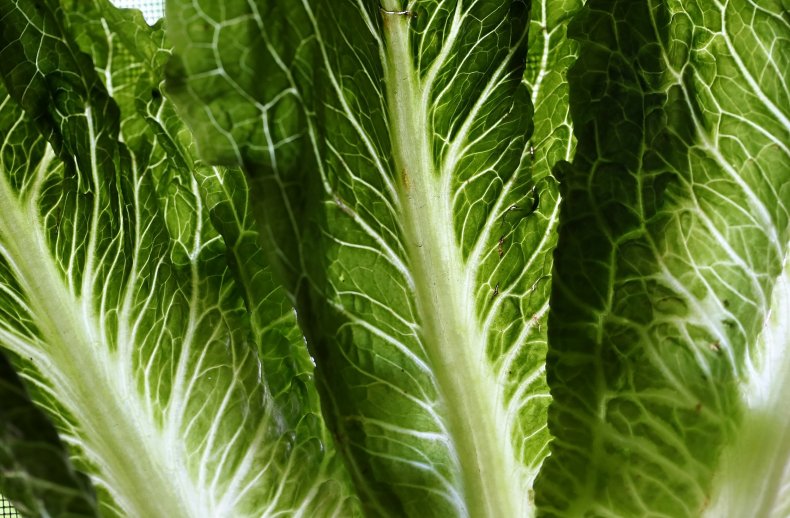 Lettuce
The most pressing of the Thanksgiving 2018 food recalls this week was romaine lettuce. An E.Coli outbreak hospitalized a dozen people Tuesday and the CDC issued a warning for all romaine lettuce. Yes, all. For those trying to be healthy with a fresh green salad next to the overflowing bowl of creamy mashed potatoes, skip the romaine this year and use spinach, arugula or mixed greens instead. Collard greens are better anyways …
Turkey
This isn't as worrisome as you'd think, as it only applies to ground turkey. Earlier this month, Jennie-O Turkey Store Sales, LLC, recalled more than 45 tons of raw ground turkey products due to a possible salmonella reading contamination. But for good practice, make sure to cook your whole birds to 165°F just to be safe.
Cake Mix
Make your desserts from scratch people. Duncan Hines (the red box) recalled quite a few flavors of cake mix; classic white, classic yellow, butter golden and confetti. The CDA and FDA are investigating due to a positive showing of salmonella. The affected products have use-by dates of March 2019 and the following UPC codes:
644209307500
644209307494
644209307593
644209414550
Ground Beef
JBS Tolleson, Inc. recalled 6.5 million pounds of ground beef. That's a lot of beef, so Turkey haters, don't cook meatballs in protest this year. Hundreds of people were affected by this multi-state outbreak. The recalled beef was produced between July 26, 2018, to September 7, 2018. So the best practice if you have old beef laying around in your freezer is to call the store and ask if it was recalled.