As Governors Lock Down, Millions of Americans Are Booking Thanksgiving Travel, Planning Parties
With COVID cases surging across the U.S. and officials rolling out lockdowns and restrictions to stop the virus spreading, ahead of Thanksgiving some Americans plan to flout the rules and celebrate as normal.
The U.S. Centers for Disease Control and Prevention advises people to only celebrate with members of their household or virtually, and urges those who plan to mark the occasion with others to try to stay safe.
In an attempt to ease pressure on hospitals caused by a virus that has already killed more than a quarter of a million people in the U.S., officials around the country have imposed restrictions and lockdowns that affect Thanksgiving.
Some of the toughest are in Washington state, Oregon, New Mexico and Michigan, where businesses are mostly closed. New Mexico also has a stay-at-home order, as does Ohio.
Other states like Oregon have limited social gatherings to six people from no more than two households. Washingtonians are prohibited from meeting indoors with people from outside their home, unless they meet certain criteria.
Last week, Washington Gov. Jay Inslee shared a video on Twitter where he and his wife, Trudee Inslee, urged residents not to gather with people outside their homes, whether for Thanksgiving or events like birthday parties, stating it is "too dangerous."
In a turbulent year marked by the worst public health crisis in a century but also isolation and paused lives, Americans must weigh up their priorities and the risks they are willing to take when celebrating Thanksgiving.
A forecast from the American Automobile Association that 50 million people will travel for Thanksgiving is indicative of the choice of some. A survey by The Ohio State University Wexner Medical Center found almost two in five Americans plan go to a gathering of more than 10 people. A third said they would not require guests to wear a mask.
Data from the trade association Airlines for America seen by Newsweek showed that airlines are expecting the Thanksgiving period to outperform surrounding weeks. Increased demand has prompted airlines to put on more flights.
Earlier this month, American Airlines added over 1,400 domestic flights to its schedule around Thanksgiving, and expects the week of November 23 to be its busiest since March. Likewise, JetBlue has added 25 flights from New York City over the Thanksgiving weekend, while Delta will boost capacity with over 3,800 peak-day flights per day during this period.
Amadeus, a technology company that provides booking software, is meanwhile seeing a positive trend in U.S. hotel bookings in the week of Thanksgiving, albeit below 2019.
Asked whether Thanksgiving bookings had changed, David Kong, president and CEO of Best Western Hotels and Resorts, told Newsweek they were down by 40 percent, suggesting people were concerned and following guidelines. However, that percentage indicates people will be leaving their homes.
A recent survey by online travel firm TripAdvisor found that while holiday travel is down 14 percent compared to the same period in 2019, over half (56 percent) of Americans intend to travel this Thanksgiving.
Christopher Hsi, consumer market research lead analyst for Tripadvisor, said in a statement: "Despite COVID-19 concerns, the majority of Americans are still traveling this Thanksgiving."
The answer of whether to celebrate was clear for Tootie Smith, who has been elected as GOP chairwoman of the Clackamas Board of County Commissioners. She made headlines for writing on Facebook: "My family will celebrate Thanksgiving with as many family and friends as I can find" after the Oregon's governor's decision.
A man who identified himself as Billy who lives in Washington state told Newsweek he plans to spend Thanksgiving as he normally would, with around 10 adults and four to five kids. He will take precautions by using "hand sanitizer and such," but they won't be wearing face coverings.
The 37-year-old, who works as a loss prevention officer for a large grocer, said: "We normally have family over for dinner. Some stay all day and some just show up for about an hour since they go to other dinners as well."
His father-in-law who is in his 70s and has some underlying health conditions, and is therefore at risk of severe COVID, may stay at home, if he wants to, Billy said.
Billy, who said he keeps a close eye on the state's COVID data, said: "I'm not worried about catching COVID or spreading it. I feel if people are worried about catching a virus then they should take all the precautions they feel they need to. It's personal responsibility."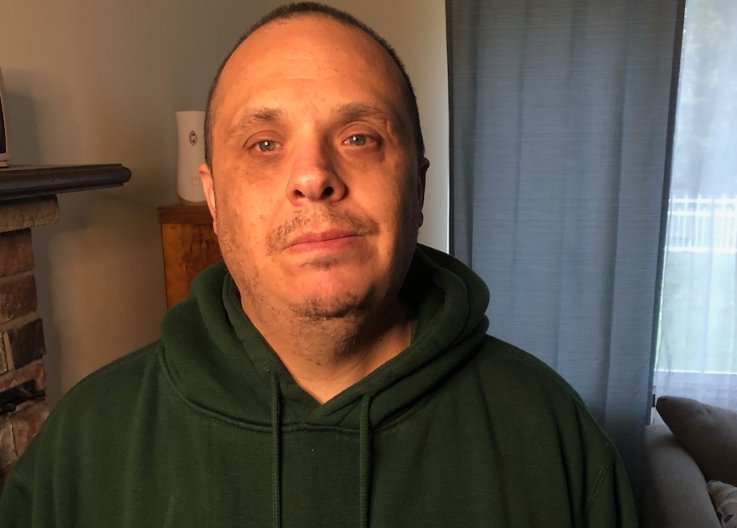 Josh Hollingsworth says he will be celebrating with his in-laws this year.
Josh Hollingsworth
Joshua Hollingsworth, 46, a grocery worker also from Washington state, told Newsweek he plans to celebrate Thanksgiving with his in-laws who live in the same town.
"Because we see each other so often, we will not be following the COVID guidelines inside the house," he said. "We are all aware of the virus and would not get together if we felt in danger of catching it."
Hollingsworth said he would take precautions if himself or a family member was exposed to the virus.
"We can't live our lives in fear just because of the possible danger of being exposed. Family is number one," he said.
Data from the hospitality and travel industries suggest that Billy, Hollingsworth and Smith are not alone in bending the rules around COVID to celebrate Thanksgiving.
A search and a scroll through social media quickly uncovers numerous posts from people who also have no intention of putting their regular celebrations on ice, but also plenty stating they plan to follow the rules and asking others to do the same.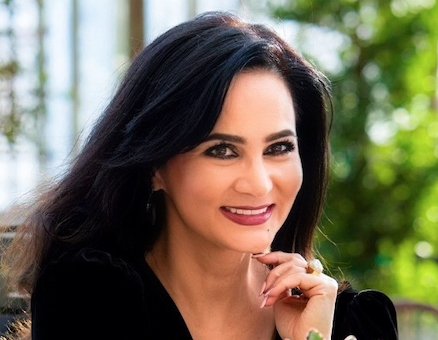 Bita Milanian plans to stick to the guidelines around preventing the spread of COVID-19.
Bita Milanian
Bita Milanian, 47, a marketing executive based in Los Angeles, told Newsweek she would "absolutely" follow COVID guidelines when celebrating. In her state of California, gatherings involving more than three households are prohibited.
She said she was "very concerned" about catching COVID and spreading it to loved ones.
"Sadly we hear of folks planning large gatherings, and some even raving about it. I have had too many friends and colleagues who fought the disease and thankfully most are well now. But also many who lost lives. So, it's difficult to comprehend that some think they are above it," she said.
As with Labor Day that was linked to rises in COVID cases, time will tell how the tough decisions Americans make around Thanksgiving will shape the next chapter of the pandemic.
This piece has been updated to include Joshua Hollingsworth's age.