Thanksgiving Parade Float Team Reveals Behind-the-Scenes Design Process
As with the golden turkeys on millions of dining tables across the U.S., the Macy's Thanksgiving Day Parade in New York City defines the holiday.
From the spectacle of favorite cartoon characters towering over the streets of New York City in giant balloon form to superstar singers belting out their hits, the parade is known for serving up something-for-everybody attractions, which families gathered around their TVs have come to expect each year.
With the extravaganza now in its 96th year, a number of familiar brands and personalities will be making a return to the telecast, while some new ones will be welcomed into the fold. Among those is another undisputed American staple: Wonder Bread.
The 101-year-old brand will make its parade debut Thursday with a whimsical float, the Wondership, ejecting around 900 floating "slices" of the famous white bread during its journey through Manhattan. The "bread" will be hard to miss, as it will be pumped out approximately every 10 to 15 seconds along the parade route.
For those concerned about food waste, fear not: The floating bread slices—which will be released from a Flogo machine—are actually made of a soap mixture and helium.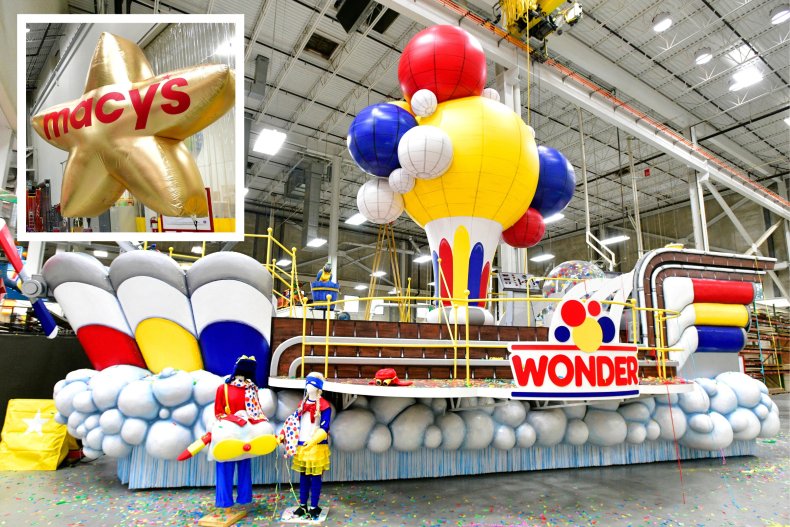 Jordan Dabby, vice president of partnership marketing at Macy's, told Newsweek that much effort has been made to ensure that this will be a debut to remember.
"I think it's special because we are pushing our boundaries," he said. "With this float, we're doing things that we've never done before.... It's a fun, whimsical visual."
The parade will be full of confetti, and Wonder Bread will have confetti on its float as well, Dabby said.
Putting the 35-foot-long, three-story float together has been a laborious task, with the airship-inspired design work starting around a year ago and the construction taking approximately six months.
The Wondership's design pays homage to the International Balloon Race at the Indianapolis Motor Speedway, which the brand's late merchandising development executive, Elmer Cline, witnessed a century ago. He was so filled with wonder at the colorful display that he named the bread as such when production began in Indiana.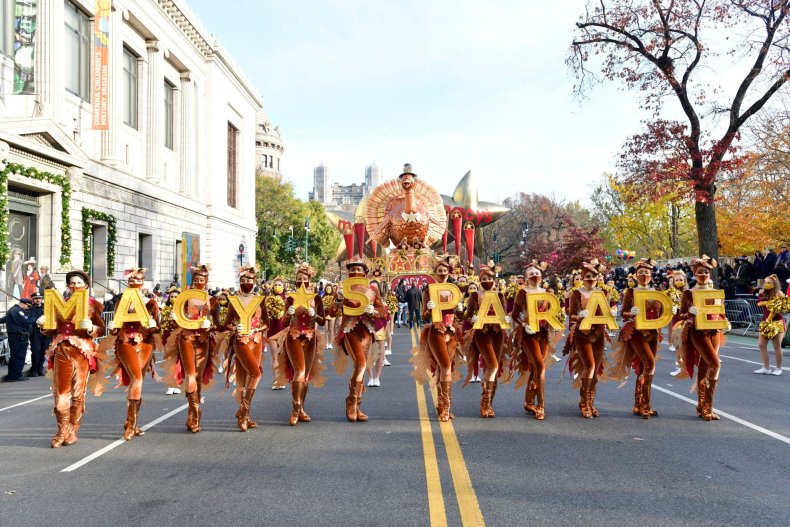 Putting much thought into the design process was particularly important for the team behind the float, which will be seen in three consecutive parades.
While the construction alone was a very involved undertaking, transporting the completed Wondership from the Macy's Parade Studio in Moonachie, New Jersey, to New York City required special consideration.
"The beauty of what's created is wonderful, but there's also some beauty in the architecture and the engineering so that it can that it can fit through the Lincoln Tunnel and then be assembled in a matter of an hour to parade morning and then disassemble immediately after the parade," Dabby said.
Ashley Smith, brand manager for Wonder Bread, said the float will include familiar touches, like the kitchen staple's famous colors represented with bright balloons and confetti.
"Outside of the direct branding, we really wanted to reflect back on the foundation that was built on, which of course is inspiring joy," Smith said. "White bread is not colorful, but Wonder is. Everyone knows those colors—red, yellow and blue—are just iconic."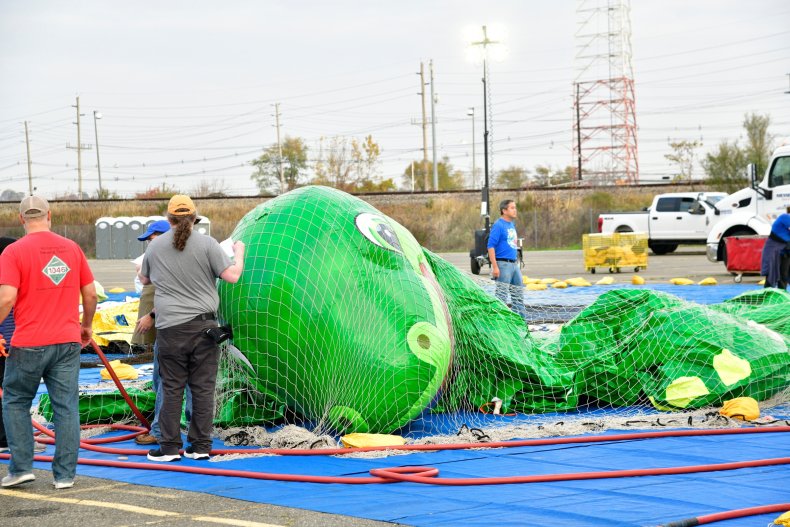 With Wonder Bread a popular item in U.S. homes for a century, why is it now joining the parade? "I'd say now is the perfect time," Smith said. "With Wonder now 101 years old— and then Macy's, of course, celebrating the 96th year of the parade—it's like it was meant to be.
Still, one challenge in today's culinary landscape is making bread fashionable again at a time when diets come in many types, including low-carb and gluten-free, which aren't favorable to Wonder Bread.
Despite this, Smith said Wonder Bread remains popular, in part because of "nostalgia. There's such a large audience who really looks at comfort in their food. And Wonder is an American staple."
Also enduring is the popularity of the Macy's parade itself. NBC's viewing figure topped 25 million in 2021.
"It's a celebration of tradition, and it's a celebration of family," Dabby said about the event. "I think all of us start our day with the Macy's Thanksgiving Day Parade, no matter where you are in the country. Even if you're not fortunate enough to be in New York City, you start your day with the parade."
He continued, "It's a wonderful, heartwarming event that brings joy to everybody across the country. I think [when] you combine that with the entertainment factor...not only do we have properties and brands involved in the parade that appeal to all generations, we have talent that appeals to all generations."
Country singer Cam will be this year's featured performer on the Wondership.
The Macy's Thanksgiving Day Parade will be broadcast live on NBC and stream on Peacock from 9 a.m. to noon in all time zones.