Thanksgiving Side Dishes 2017: The Best and Worst Turkey Accompaniments, Ranked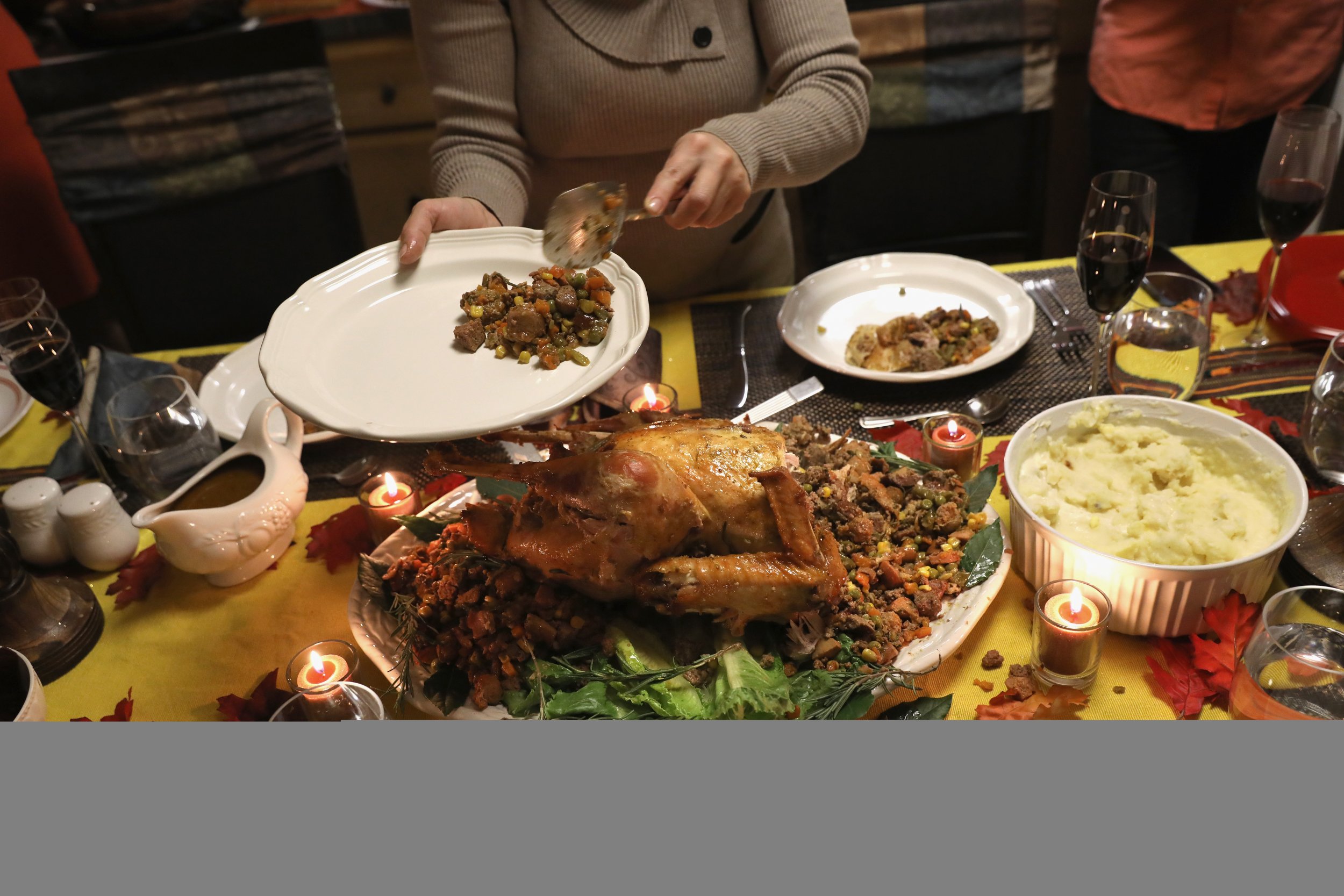 I'd argue side dishes make Thanksgiving. I'd also argue you'd be nuts to argue otherwise. Turkey is a fine bird, but a relatively bland, dry canvas that's defining trait is its ability to put you to sleep. Desserts are well and good, but they serve as a coda separate from the heart of the meal.
Side dishes, however, are the scene-stealers. Theje ne sais quoi. The Thanksgiving Super Friends.
But all sides are not created equal—which is why I've ranked nearly a dozen in 100 percent definitive, unimpeachable order. There is no arguing with this list.
Here we go, from worst to best. Drum(stick) roll, please!
11. Crescent rolls
It's the biggest game of the year—Thanksgiving dinner—and you come here with a basket of rolls you popped out of a cannister? Please. Thanksgiving dinner is an event. And while crescent rolls aren't necessarily the worst-tasting Thanksgiving side dish, they are the most sinister. They steal joy. If I've seen it once, I've seen it a thousand times: A ravenous eater pops three rolls early in the meal, burning out before second helpings. The best dinner of the year is ruined.
10. Cranberry sauce
I mean, does anyone really like cranberry sauce? It's either overly sweet, too bitter or just kinda there, jiggling on the table. It beat out crescent rolls because, for better or worse, it's a true Thanksgiving tradition. However (said in Stephen A. Smith's voice), cranberry sauce is a great spread on leftover sandwiches. Throw some turkey and stuffing on bread and layer with sauce on each slice. It's the perfect counter to the dryness of second-day ingredients.
9. Green bean casserole
What's wrong with straight up green beans? They're delicious. Who sees decent vegetables and thinks, "Let's dump a whole can of Campbell's mushroom on those babies?" The good folks at Campbell's, who invented the dish in 1955, that's who. If you're taking more than a single scoop of this stuff, you're a sucker, or just too polite for your own good.
8. Sweet potato casserole with marshmallows
Grow up, Peter Pan. You're a grown up. You're eating dinner not dessert. And they're called sweet potatoes for a reason. They don't need additional sugar.
7. Brussels sprouts
Brussels sprouts are a solid, workmanlike side dish. They're not here to set off fireworks; they're here to do a job. And they are the perfect compliment for the richer heavy hitters—gravy-loaded turkey, stuffing and mac and cheese—and especially when roasted with a hint of char. Don't sleep on brussels sprouts!
6. Collard greens
Again, greenery is a necessity on any well-rounded plate. In the parlance of sports talent-evaluation, collard greens have a higher ceiling—meaning potential to be great—than any other Thanksgiving green. The bitterness of the green coupled with the savory undertones of the cooking broth? My jowls are loosening at the thought.
5. Cornbread
Cornbread is good—an unassailable fact—even when it's a little dry (that's what butter is for). If the cornbread has actual corn kernels mixed in the batter—or, better, some diced jalepeño or fresh herbs—stay out of my way. However you cook it, cornbread serves an important role at Thanskgiving dinner, adding much needed texture and chew. Crescent rolls don't come close.
4. Corn and corn dishes
You're probably thinking, "What's with this guy and corn? I'll bet his favorite band is Korn." But in addition to being one of the things people actually ate back when there was a supposed first Thanksgiving, and unlike marshmallows, it offers an appropriate amount of sweetness to the meal. My mother, for example, prepares a corn soufflé that is an airy delight, worthy of second helpings (drop by if you're in the neighborhood).
3. Mac and Cheese
Bring it—I will suffer your slings and arrows! Many will argue that it should occupy the No. 1 spot, including some of my co-workers. But being a good journalist means following the truth, no matter how uncomfortable or unpopular.
Yes, you can get good mac and cheese any day of the year. There's nothing particularly Thanksgiving-y about it. It can also be a wildcard, rocking your world (I'm partial to adding bacon and jalapeño) or merely nudging it (when you inexplicably go for the boxed stuff). So make an effort. It's Thanksgiving!
2. Mashed potatoes
Like mac and cheese, an absolute stud on the dining room table. It's the sort of side dish that you could, arguably, build the entire meal around, particularly when they are silky yet textured, and buttery and salty. Even bad mashed potatoes are relatively tasty, which is why they outrank mac and cheese.
1. Stuffing
Stuffing is Thanksgiving. Period. End of story. But I will add that good stuffing, or dressing—with fresh herbs, the bread soaked in stock then ever-so-slightly burned, with sausage if you're so inclined—sort of sums up the harmony implied by the day. Without stuffing, you are simply eating dinner.