Where to Watch 'That '70s Show' Now It Has Left Netflix
That '70s Show's eight seasons suddenly left Netflix earlier this September, leaving the Mila Kunis and Ashton Kutcher comedy without a streaming home. The show has been streaming on the service since 2012, with the show thought to be one of the most-watched classic comedies on the streamer alongside Friends, The Office, Parks & Recreation and New Girl.
In just three months of 2019, for example, 131 million episodes of the show were watched on the streamer.
Despite the show clearly being a big hit for Netflix, the service has not decided to renew the licensing deal for That '70s Show, meaning the show is currently not available on any of the major streaming services. This means that fans who want to watch the show online can only do so on Amazon, which is offering episodes to purchase for $1.99 an episode.
As for when That '70s Show will be returning to a streaming service, no one has yet announced that they are taking the show. There are, however, a number of hints as to where it might go.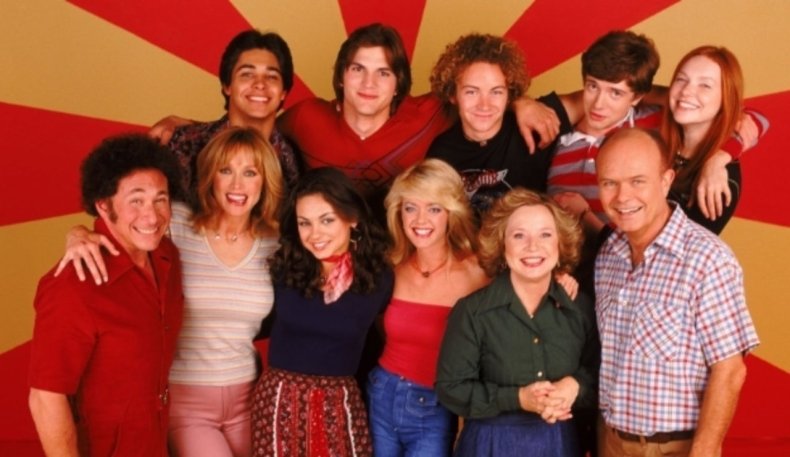 The series was made by The Carsey-Werner Company, who also created big TV hits like The Cosby Show, Roseanne and 3rd Rock From the Sun. The first two of these are on Amazon Prime Video, while the later is on Amazon via its IMDb TV add-on.
As such, this suggests that That '70s Show could eventually join those shows on Amazon. However, according to Deadline, Roseanne and Cosby Show spin-off A Different World have their deals up in 2020, so they could be leaving the service to all join another service.
Amazon has hinted that the show could be coming to their service. Answering a Twitter request to put the show onto their service, the Amazon Help account tweeted: "Hi! We understand the frustration regarding, That '70s Show, not being available on Prime Video. Our selection changes from time to time. We value customer feedback to help us improve and will pass your interest along."
Carsey-Werner TV Distribution president Carsey-Werner told Deadline that "at least 3-4 other places" have expressed an interest in the show, which is expected to be sold for a nine-figure sum.
Among the likely bidders are Amazon, as well as Disney+, who now own Fox, who aired That '70s Show during its eight-year original TV run. HBO Max and Peacock are other possible streaming homes for the upcoming show.
However, fans should not discount That '70s Show returning to Netflix eventually. With The Office and Parks & Rec leaving for Peacock, Friends heading to HBO Max and New Girl likely to go to Disney+, Netflix may be winning to pay top-dollar to keep one of its last remaining major classic comedies.
Newsweek has reached out to Netflix for comment about whether they may bring That '70s Show back and will update this article when we get a response.