There is a Kardashians Meets 'Cats' Musical and Andrew Lloyd Webber's Not Happy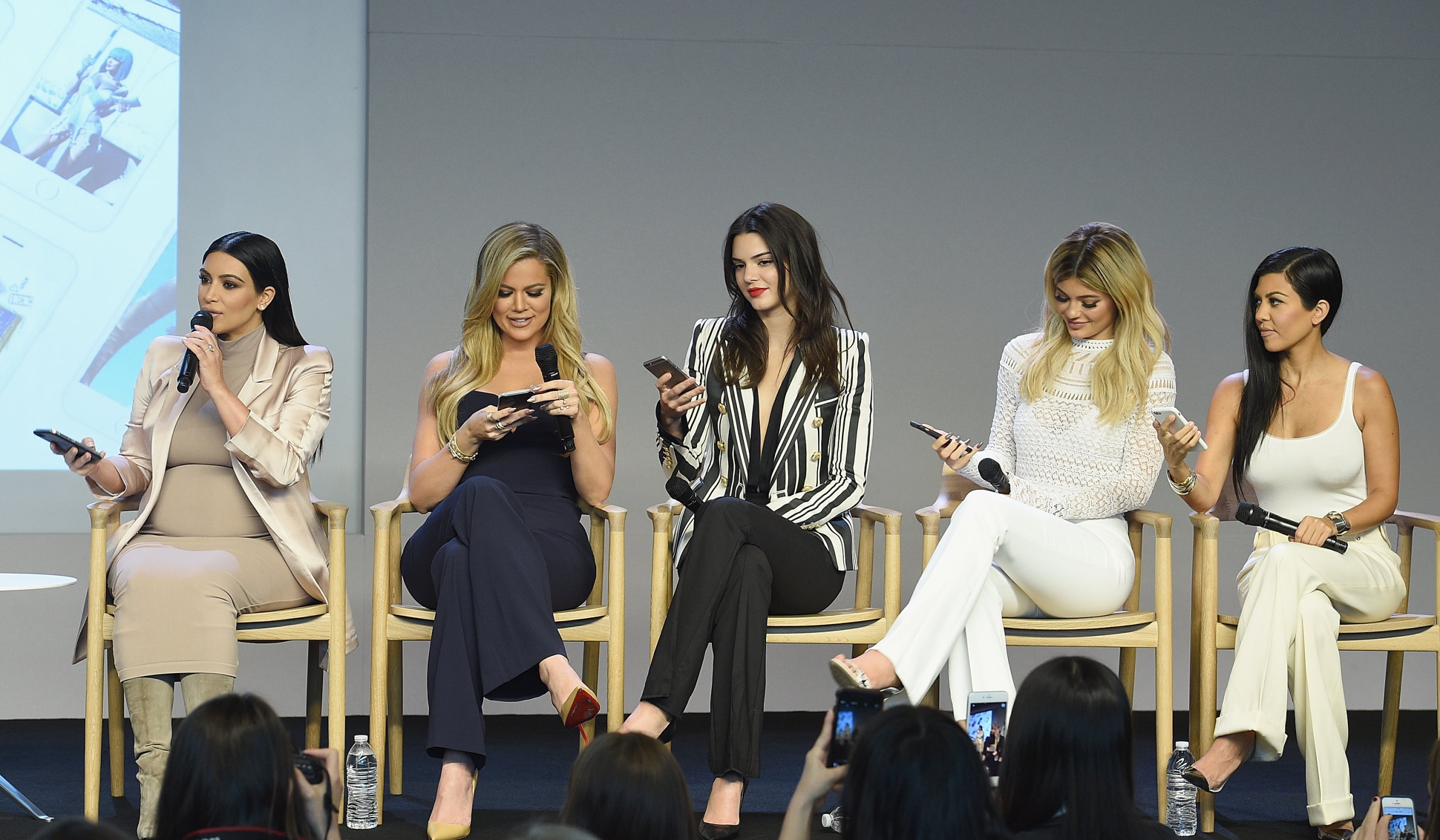 From the "important news to start your Tuesday" files: There is an actual Kardashians musical on off-Broadway. And, as it turns out, it's getting enough traction that theater impresario Andrew Lloyd Webber is threatening to sue.
Katdashians! Break the Musical! is a cross between the famous family's E! reality show and Lloyd Webber's Cats musical—which is due to return to Broadway this summer—and features what its co-creators claim are parodies of songs featured in Cats . But, it seems Lloyd Webber isn't all too pleased to have his famed production associated with Kim, Kourtney and Khloe, accusing the musical of "willful infringement" in a legal warning letter.
"It is clear that the production is not a parody of Cats... Our client's property is being extensively misappropriated. . . to parody another subject matter entirely," the letter said, according to the New York Post.
Katdashians! co-creator Tobly McSmith said: "We were pretty shocked. We are fans of Webber and his work. We thought he'd enjoy the parodies we did of his songs, but apparently he did not."
By Monday, songs resembling those heard in Cats were removed from the Kardashians musical.
A spokesperson for Lloyd Webber's Really Useful Group told the Post: "We are pleased that the producers of the Katdashians are cooperating in removing copyrighted material from their show. If you want to hear 'Memory' live this summer, it looks like you'll have to go to Broadway, but it won't be performed by a 'Katdashian,' whatever that is."
Katdashians opened in New York's Elektra Theatre on June 16 and is expected to run through July 17.
The Kardashians parody sends up the likes of Kim and her sisters and features a musical ode to the reality queen's favorite pastime: taking selfies.
In an interview with the New York Daily News in May, McSmith promised "fake butts," and revealed the musical will feature a transgender actor parodying Caitlyn Jenner's transition.
The Kardashian love interests are also well represented… well, sort of. Kourtney Kardashian's on-off boyfriend Scott Disick is played by a sock puppet. As for Kim's superstar husband Kanye West, he'll be represented by a flashing light (seemingly taking inspiration from his 2007 song.)
Katdashians! encourages audience members to take their own selfies and live-tweet the performance, too.