Is There Mail on Black Friday? Are USPS, FedEX and UPS Open?
Black Friday, the day after Thanksgiving, falls on November 29 this year. It is famously one of the biggest shopping days of the year. Retailers across the country will open their doors, allowing customers to get big discounts on products ahead of Christmas.
But outside of this, are people able to send and receive mail on Black Friday?
On federal holidays, post offices and mail delivery are normally closed. According to USPS, these holidays include:
New Year's Day,
Martin Luther King Jr. Day,
Memorial Day,
Independence Day,
Labor Day,
Veterans Day,
Thanksgiving Day,
Christmas Day.
Check out Newsweek's comprehensive coverage of all Black Friday deals here.
But will there be mail on Black Friday?
While it's a big event for Americans, and increasingly across the rest of the world, Black Friday itself is not a federal holiday and is not observed by the post offices. This means that they will stay open and mail should be delivered as normal.
USPS: Post offices will remain open on November 29. The majority of locations open between 8:00 a.m. and 9:00 a.m and close at 4:30 p.m. However, some open for longer hours up to 8:00 p.m. USPS has a store locator that allows senders to check local opening times.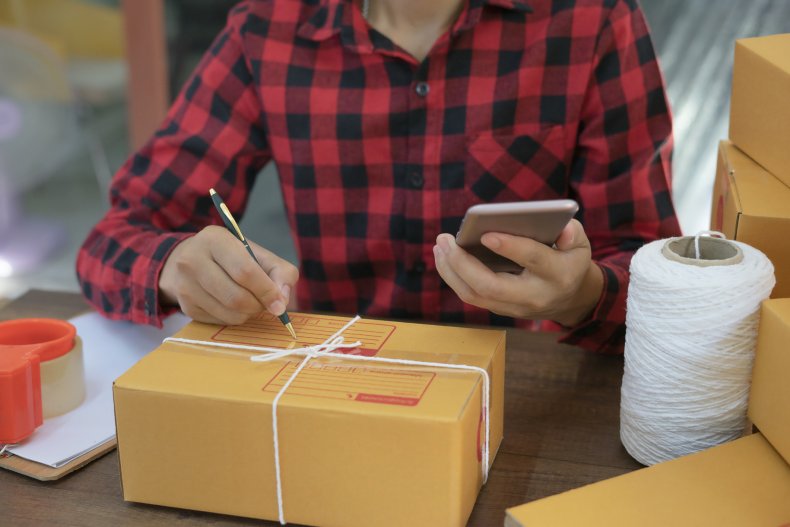 UPS: The delivery service is recommending customers get an early start on holiday shopping and shipping due to Black Friday being later this year. Peak surcharges might also apply. On Black Friday, UPS Air Service Modifications will be in effect. UPS Next Day Air Early and UPS Worldwide Express Plus will be extended by 90 minutes, with other UPS Air and international Air services extended to the end of the day. A UPS Ground service modification is also in effect. The holiday schedule can be downloaded from the UPS website.
FedEx: With Thanksgiving services not in operation the day before, November 29 will be the first opportunity to use the services after Turkey Day. FedEx Express will be running a modified service, which includes early on-call, adjusted regular pickups and drop box closings in some area. FedEx Ground, FedEx Home Delivery and FedEx SmartPost will be open, with FedEx Freight being closed. FedEx Office will be operating modified hours, with all locations opening by 7 a.m. or at their regular time. FedEx Custom Critical and FedEx Trade Networks will open. Use the FedEx store locator to get localized times.
Newsweek has also pulled together opening times for the stores and restaurants on Black Friday and whether the banks will be open. There is also a collection of deals covering travel, cars, fashion, electronics and more.
Is There Mail on Black Friday? Are USPS, FedEX and UPS Open? | U.S.