Attorneys for Dominion Voting Systems—signaling that a legal settlement is not in the cards—have labeled MyPillow CEO Mike Lindell a "schoolyard bully."
Dominion launched a $1.3 billion defamation lawsuit against Lindell in February 2021 for falsely claiming that the company's voting machines were used to facilitate massive voter fraud in the 2020 presidential election. Lindell is an outspoken supporter of former President Donald Trump's false claims that the election was "stolen" from him and unjustly awarded to President Joe Biden.
In a Monday night court filing, Dominion attorneys compared Lindell and MyPillow to "bullies" while asking a judge to move their lawsuit forward and dismiss a counterclaim that was filed by Lindell's attorneys. The Dominion lawyers argued that upholding the counterclaim could have wide-ranging and detrimental effects on other cases.
"The proverbial 'schoolyard bully who can't take a punch' is not even the right analogy," the lawyers wrote in the filing. "Lindell and MyPillow are bullies who, after attacking their victim in the schoolyard, claim that the victim is forbidden from going to the nurse to dress his wounds, or to the principal's office to have them held accountable."
"It is no stretch to say that these counterclaims threaten the rule of law," they continued. "If allowed to proceed, they would impose liability on innumerable parties engaging in ordinary, day-to-day acts of litigation."
Dominion is also suing former Trump lawyers Rudy Giuliani and Sidney Powell for making similar election claims. All parties have indicated that there is no "realistic possibility" for pretrial settlements, according to Business Insider.
Lindell, Powell and Giuliani filed failed motions to dismiss their individual lawsuits last year. The judge allowed the suits to move forward while consolidating them into a single case. A motion to treat Lindell and MyPillow as separate entities was also denied.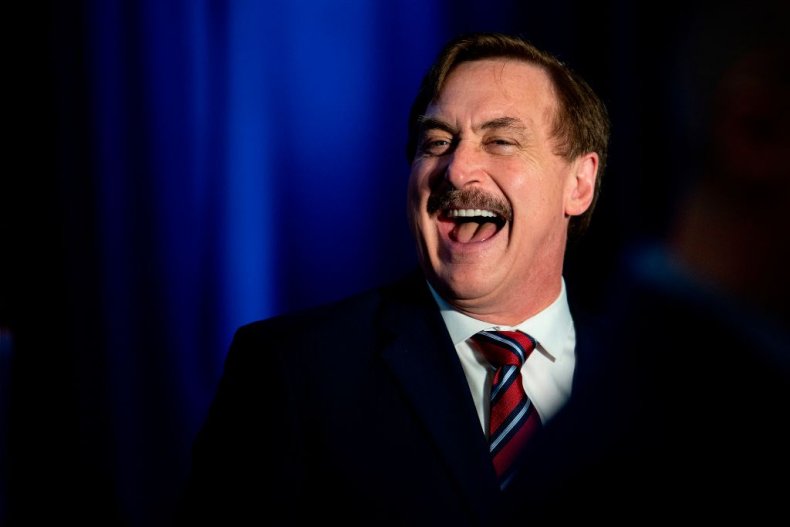 In a court filing last week, Dominion lawyers complained that while attorneys for Giuliani and Powell were cooperating during the case's discovery phase, those representing Lindell and MyPillow had stopped cooperating and were refusing to share documents.
Lindell's lawyers argued that a January 12 request for materials was premature because they had not fully exhausted appeals on the judge's decisions to deny their motions.
Dominion lawyers wrote that "Lindell and MyPillow also said they are seriously taking appeals from both orders all the way to the United States Supreme Court, if need be" in in last week's motion.
Lindell's lawyers are seeking access to purported Dominion documents that would show that the company's machines "are connected to the internet, and can be accessed remotely" in the discovery phase.
Lindell and other conspiracy-minded Trump loyalists have explained the former 2020 election results by claiming without evidence that voting machines were used to electronically "flip" Trump votes to register as votes President Joe Biden.
Newsweek reached out to MyPillow for comment.