There's No Engagement 'After the Final Rose' This 'Bachelorette' Finale—Here's Why
This Bachelorette finale is going to look a lot different, and it may not give viewers every answer that they're looking for. The "After the Final Rose" segment has been cut from Tayshia Adams' season, which means there's no live update coming immediately after the finale.
Typically, the finale episode of any Bachelor or Bachelorette season is three hours long, and the last hour includes a live special that introduces the engaged couple to the world. After months of secrecy, sneaking around and not even telling close friends about their relationship, the couple rejoices with interview questions about their love story post-filming.
But that won't happen this time around. Reality Steve confirmed on Monday that The Bachelorette won't be filming a live "After the Final Rose" segment, which makes sense considering the state of the coronavirus pandemic.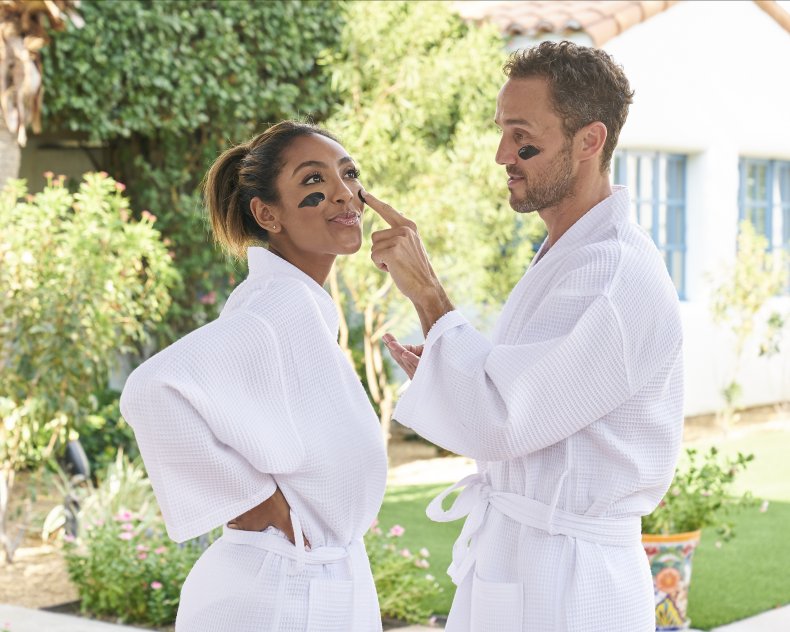 Filming The Bachelorette and The Bachelor did not, like so many other things in 2020, appear to be easy. Every contestant and crew member was tested multiple times for the virus, quarantined and kept on-site for the remainder of filming. Bringing back the contestants and crew for one, live special would be a daunting production and plenty taxing. Not to mention, the show is usually energized by a comically dramatic live audience—obviously, that's not an option this season.
So, instead, The Bachelorette finale has a two-hour timeslot with no mention of how, or if, viewers will get that final closure on the season. Even without the "After the Final Rose" scheduled, we're choosing to believe that ABC has some other plan. Like, maybe the final couple filmed their daily routines together in quarantine and viewers will get a glimpse of that footage. Or perhaps they'll join host Chris Harrison for a mini-live segment with a Zoom call. At the very least, The Bachelorette should provide some sort of "Here's where they are now" addendum as the episode wraps.
We're not necessarily concerned about missing out on or being cheated out of a full ending—we're just curious as to how the finale's designed to optimize the limited timeslot and accommodate the accelerated season.
Tuesday night's episode will show the men meeting Adams' family. While it looked like the Bachelorette was going to have a clear-cut final two when Brendan Morais left the show, the previously eliminated Ben Smith showed up again at the end of Monday night's episode. That means there's a chance that Smith will get a rose in a wild twist no one saw coming.
As for the ending, there's a pretty strong spoiler theory you can read here. Until the episode airs, though, none of us will know exactly what Adams' life looks like post-filming. Here's to hoping we get all of the answers we're looking for on Tuesday night.