These 5 States Have the Lowest Vaccination Rates and Highest COVID Cases
Vaccinations efforts continue to roll out across the U.S., as the Delta variant has prompted cases to spike amongst predominantly unvaccinated communities.
According to data from Johns Hopkins University, vaccine hesitancy continues to be much more prevalent in conservative-leaning states, particularly in the South.
Alabama continues to have the lowest vaccination rate in the country, as it has for a while, at only around 34 percent fully vaccinated. In late July, Alabama saw a roughly 400-percent increase in COVID-19 hospitalizations. Governor Kay Ivey has been amongst the prominent Republican lawmakers to more vocally advocate for vaccination in her state in recent weeks.
"The new cases of COVID are because of unvaccinated folks," Ivey said as her state continued to grapple with low vaccination turnout. "Almost 100 percent of the new hospitalizations are with unvaccinated folks. And the deaths are certainly occurring with the unvaccinated folks. These folks are choosing a horrible lifestyle of self-inflicted pain."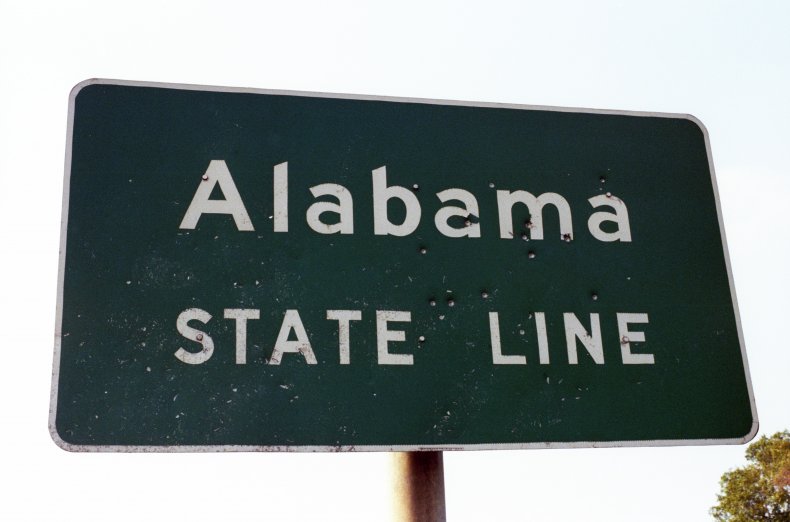 Ivey has, however, stopped short of offering incentives at the state level to promote vaccinations, as other states have done and as President Joe Biden has encouraged. This has left local governments, schools and institutions to introduce incentives on their own.
"There are those who believe that government should mandate the vaccine or that we should bribe people to take it," Ivey wrote in The Washington Post. "That's not going to happen in my state, no matter how many times the media ask me."
Trailing Alabama at the bottom of the vaccination rate chart are, in descending order: Louisiana (37 percent); Arkansas (36.7 percent); Wyoming (36.5 percent); and Mississippi (35 percent). Those particular states are known for their generally conservative political leanings, and all but Wyoming are located in the southern U.S.
Louisiana and Arkansas are also the only two states or territories where every county is in the highest possible category for community transmission, the CDC reported.
And according to the national health agency's data, the list of states with the most COVID-19 cases per 100,000 residents matches up somewhat to the states with the lowest vaccination rates. In descending order, those five states are Alabama, Missouri, Florida, Arkansas and Louisiana.
Florida is a notable outlier in the comparison between these two sets of data. According to Johns Hopkins University, Florida's fully vaccinated rate is a little ahead of the nationwide average of 50 percent. Still, the state's higher population has made it the leader in overall COVID-19 cases even as it is well ahead of other southern states in vaccinations. Florida has had over 85,000 new cases in the past week, far surpassing any other state.
Updated 11:36 AM ET, with additional information.