Vaccine Incentives Offered at Local Level as Relying on 'Common Sense' Fails Alabama
Institutions and localities in Alabama are introducing incentives for residents with COVID-19 vaccinations after the state's governor declined such offerings. This includes a city in Northeastern Alabama and some universities, according to the Associated Press. At just 34 percent, the state has the lowest percentage of fully vaccinated residents in the U.S.
Alabama's Republican Governor Kay Ivey has dismissed any notion of state-level vaccination incentives, even as her state trails the rest of the country, believing that "common sense" should be enough of an incentive to get vaccinated.
"There are those who believe that government should mandate the vaccine or that we should bribe people to take it," Ivey said in a recent op-ed for The Washington Post. "That's not going to happen in my state, no matter how many times the media ask me."
While vaccine hesitancy and the Delta variant have COVID-19 cases on the rise around the country, Alabama has been particularly hard hit by recent surges. In the last three weeks, the state's number of COVID hospitalizations shot up by around 400 percent.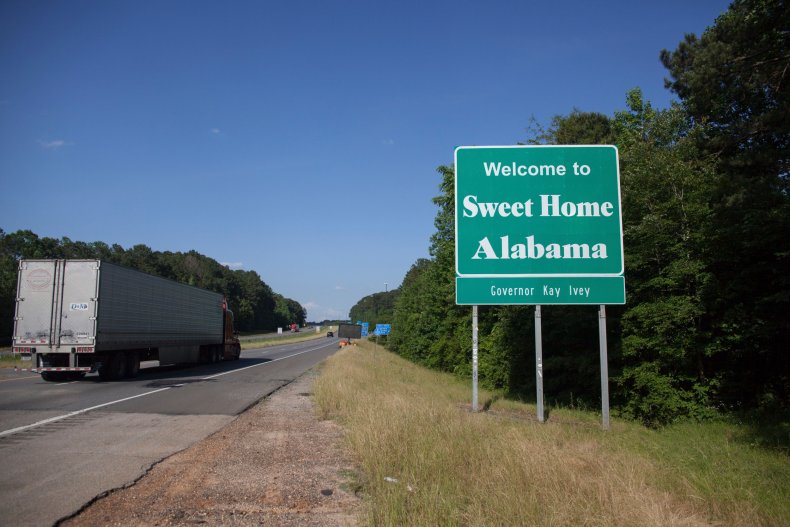 The Northeastern Alabama city of Gadsden started offering a $100 cash incentive for residents who get vaccinated. The deal started on July 19 and will remain in effect through October 15. In the first six days with this incentive in place, 94 people in the city got shots, a small but meaningful improvement.
"That's a really good number," Deborah Gaither, director of the Gadsden Etowah County Emergency Management Agency, said on Tuesday. "Some of our pharmacies stated they haven't given a vaccine in weeks...We're at the point now that we've got to do whatever it takes to get people vaccinated."
Gadsden officials have said that almost all recent COVID-19 hospitalizations have been unvaccinated patients, a sentiment echoed across the rest of the country.
Alabama's Auburn University is taking things a step further. Students who are fully vaccinated by the fall semester will receive "improved parking, free meals, $1,000 scholarships, priority class registration and lunch for four with the president." The University of Alabama, meanwhile, will also provide a $20 debit card credit to students who are fully vaccinated by August 28.
Residents in the area of Montgomery, the state capital, will be eligible for free state fair tickets if they get fully vaccinated.
While incentives are seen as a step in the right direction, some Alabama officials are unsure about their potential efficacy.
"I would say we're certainly not opposed to incentives at all," Dr. Scott Harris, head of the Alabama Department of Public Health, said at a recent press conference. "However, I don't know of an incentive program that has been wildly successful anywhere."
Newsweek reached out to Governor Ivey's office for a comment but did not receive a response by publication time.