These Are the Colleges That Produced the Most NFL Players in 2018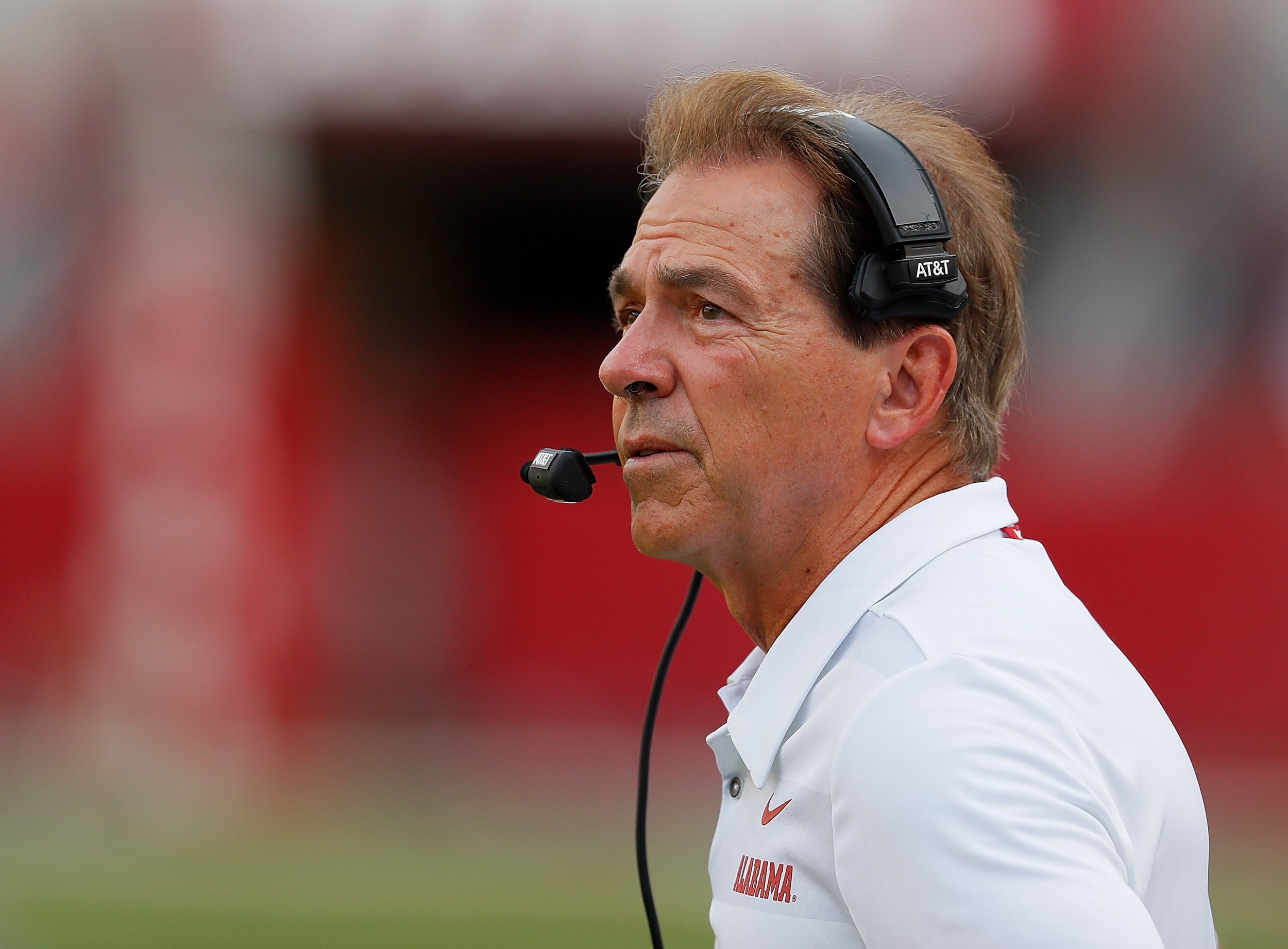 From Aaron Rodgers driving the Packers to a memorable comeback, to Sam Darnold's impressive debut for the Jets, Week 1 of the 2018 NFL season produced a number of talking points.
So many, in fact, that some interesting notes got lost in the excitement surrounding the opening weekend. Chief among them was the fact Alabama topped the list of colleges producing NFL players in 2018.
According to data released by the NFL on Friday, 44 players who made the roster on the opening weekend of the season came through Alabama. So far, so unremarkable, one might say. After all, the Crimson Tide is a conveyor belt of talent and has won two national titles since the inception of College Football Playoff in 2015.
During coach Nick Saban's 10-year spell in charge, Alabama has won the SEC title five times and claimed the Peach Bowl, Sugar Bowl, Cotton Bowl and Capital One Bowl once each.
The college's relationship with the NFL is just as impressive, as eight former Alabama players have been inducted into the Pro Football Hall of Fame—the fourth-most among all NCAA colleges.
However, the Crimson Tide's rise to number one is significant as Louisiana State University had led the way with most alumni on a roster between 2014 and 2017—when it was joint-first with Alabama.
The Tigers fell to second place, with 40 players on the rosters on opening weekend, followed by Florida with 37.
However, Alabama was the only one of the three colleges to have first-round picks in the 2018 draft. The Miami Dolphins selected safety Minkah Fitzpatrick at number 11, Washington defensive tackle Daron Payne went with number 13, while Tennessee Titans' linebacker Rashaan Evans and Atlanta Falcons' wide receiver Calvin Ridley were picked at number 22 and 26 respectively.
Miami and Ohio State completed the top-five with 36 players each, while Florida State, University of Southern California and Clemson followed with 33, 32 and 29 players each, respectively. Auburn and Georgia completed the top-10 with 28 players each.
Among those ranked in the top-10, Ohio State and USC were the only colleges to produce two top-five picks in this year's draft, in the shape of Cleveland Browns cornerback Denzel Ward and Darnold.
Oklahoma, which produced 2018 number one overall pick Baker Mayfield, had 23 players on the roster on the opening weekend, the same number as Texas A&M.
Earlier this week, the Aggies were named as the most valuable college football team in America in a Forbes report.
Filings submitted to the NCAA and the Department of Education show the Texas A&M's annual revenues averaged $148 million between 2014 and 2016, comfortably ahead of Texas's $133 million, which leaves the Longhorns a distant second.