These Are The Senate Republicans Who Support $2,000 Stimulus Checks
The fate of $2,000 stimulus checks now rests in the U.S. Senate, where a handful of Republicans have expressed support for larger direct payments for all Americans amid the coronavirus pandemic.
Kelly Loeffler and David Perdue of Georgia, who are in the middle of two tight runoff races against Democrats Raphael Warnock and Jon Ossoff, both signaled their support for $2,000 stimulus checks on Tuesday.
Loeffler told Fox News that she has "stood by the president 100 percent of the time. I'm proud to do that and I've said absolutely, we need to get relief to Americans now and I will support that."
Perdue echoed that message in a Twitter post, writing "President @realdonaldtrump is right — I support this push for $2,000 in direct relief for the American people."
Other Republicans who have come out in support of $2,000 payments include Marco Rubio of Florida, Josh Hawley of Missouri and Lindsey Graham of South Carolina.
Hawley was a key Republican figure in advocating for stimulus checks during negotiations for the second relief package. He joined independent Senator Bernie Sanders in a bipartisan effort to provide another round of $1,200 direct payments.
"Working Americans have borne the brunt of this pandemic. They've been hammered, through no fault of their own. They deserve $2000 in #covid relief - a fraction of what the banks & big business got. Let's vote now," Hawley tweeted on December 29.
After spending time with the president at his Florida golf club, Graham tweeted that he was convinced Trump is "more determined than ever to increase stimulus payments to $2000 per person and challenge Section 230 big tech liability protection."
"Both are reasonable demands, and I hope Congress is listening," Graham wrote in the post. "The biggest winner would be the American people."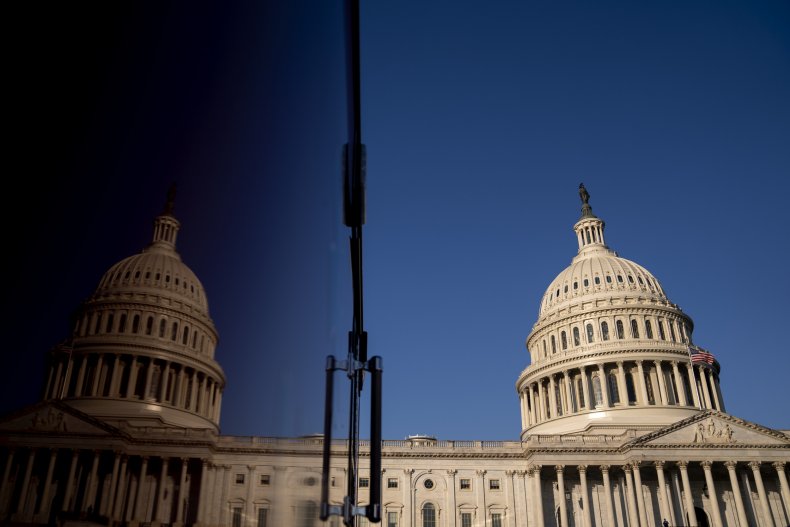 After roughly nine months of stalled negotiations, Congress finally reached an economic relief deal last week. The $900 billion compromise bill includes money for small businesses, expanded unemployment benefits of $300 per week, an extension of the eviction moratorium, funding for coronavirus vaccines and a second round of direct payments to Americans.
But the amount of the second stimulus check has been highly debated since the bill's passage. While the administration and congressional leaders agreed on $600 checks, Trump scorned the amount as "ridiculously low" and demanded it be raised to $2,000.
The president spent several days threatening not to sign the COVID-19 relief package but eventually gave the bill his approval on Sunday night. But he said he was sending a "redlined" version of the text back to Congress with suggested improvements.
"Much more money is coming," Trump said in his statement Sunday. "I will never give up my fight for the American people!"
On Monday, the House of Representatives passed a bill to increase the $600 stimulus checks to $2,000. The measure passed with 275 members voting for the bill and 134 members voting against it. Forty-four Republicans sided with Democrats to support the larger direct payments.
Now the legislation will go to the Senate, where it's unclear whether Republicans controlling the chamber will put the bill on the floor for an official vote. So far, Senate Majority Leader Mitch McConnell (R-KY) has been silent on the matter.
Many Republican senators have expressed skepticism about $2,000 stimulus checks, arguing it would cost the government too much money.
"If we went to $2,000 per person, the additional borrowing would be up to almost $500 billion," Mitt Romney of Utah said during a virtual meeting sponsored by the Salt Lake Chamber of Commerce on Wednesday. "Someone's got to pay for that. We can't just have free money."