These Destinations Are Inviting Remote Workers to Stay Awhile
COVID-19 has changed so many aspects of everyday life from the way we work, the way we learn, and the way we travel (if we do at all). As the world inches closer toward a solution in the form of a vaccine, it will still be a while before life goes totally back to normal.
Countries are seeing record drops in their tourism numbers, which can be especially devastating to places that depend heavily on visitors. To help combat this deficit some countries have introduced programs that incentivize travelers to visit their country—safely—and for longer periods of time. As many people around the world have now adjusted to the so-called new normal of remote working, this has made a change of scenery even more appealing as work can be done from virtually anywhere.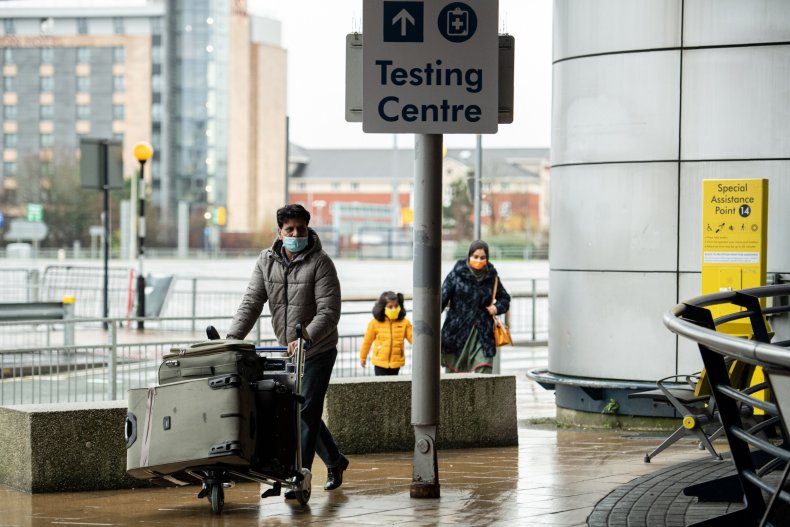 Recently, the Centers for Disease Control and Prevention (CDC) announced that they have shortened their recommended time for quarantine for those who have been exposed to COVID-19. In this announcement, Dr. Henry Walke, the agency's COVID incident manager, double-downed on the CDC's stance against non-essential travel. So while traveling is still not recommended, making a plan to stay longer in a given place and of course following their COVID-19 safety protocols upon arrival could be a safer alternative.
Typically staying in countries in which you are not a resident for longer than a vacation requires paperwork and visas, but because of the unprecedented times, some destinations are taking unprecedented measures.
Hawaii introduced a new program called "Movers & Shakas" which invites Americans to work remotely from sunny Hawaii for a minimum of 30 days while also participating in community service. Another destination offering a similar program that might be appealing for those looking to escape the impending winter cold is Barbados. The country introduced a 12 month Welcome Stamp, which allows people to live and work in Barbados for up to one year. Read on to find out where you can take your work-from-home routine global.
Bermuda
Bermuda introduced their "Work from Bermuda Certificate" in August as a way for tourists to make the island feel more like home rather than a vacation. Their government's website says it can take just five days to find out if you're approved after submitting an application. Applicants must show proof of employment to a "legitimate" company or self-employment. Students can also apply for the certificate if their classes have gone remote. You must also show that you will be able to support yourself financially upon arriving on the island.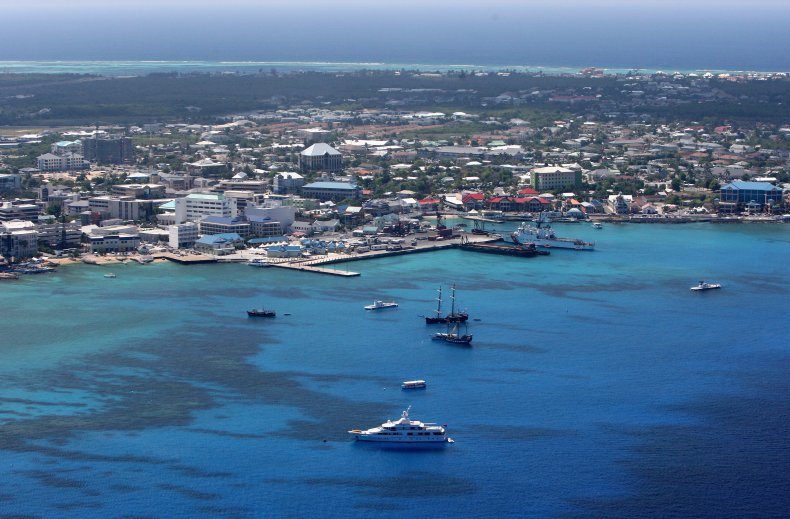 Cayman Islands
To date, the Cayman Islands have had less than 300 cases of COVID-19 total since the virus appeared a year ago. They now offer the Global Citizen Concierge program which allows tourists to stay on the islands and work for up to two years. "Digital Nomads" as the program calls those wanting to make the journey, must make a minimum of $100,000 per year to be considered if applying as an individual.
Antigua and Barbuda
Much like the Cayman Island program, visitors can live in Antigua and Barbuda for up to 2 years with their new Nomad Digital Residence program. The salary requirements for this program are half of that of the Cayman Islands. During your stay, you can also travel in and out of the country if you please but applicants are asked to always follow island protocols in regards to COVID-19 including social distancing and mask-wearing.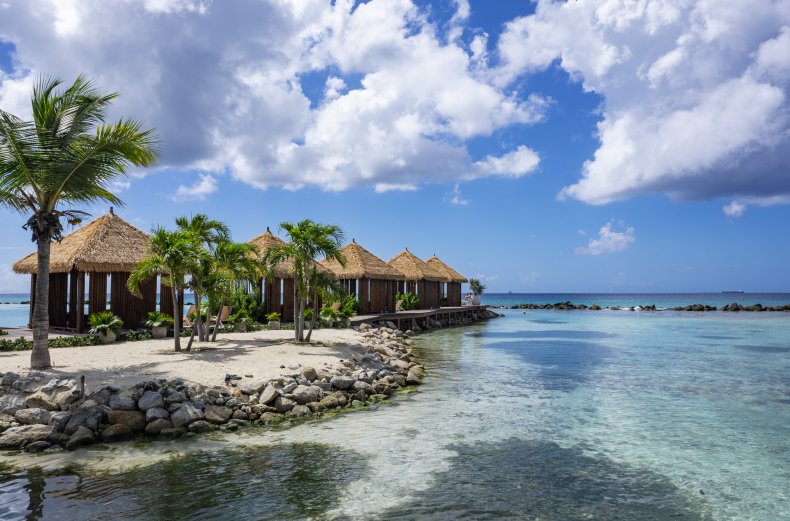 Aruba
Aruba's tagline is "One Happy Island," so what better place for a change of scenery for a year that has been filled with ups and downs. Their program, fittingly called "One Happy Workation," allows US residents to visit the island for up to three months as part of this initiative. There are no forms to fill out, like there are for other remote worker programs, but rather those interested need to just book one of their packages.
Dubai
This 1-year long program in the UAE's city of Dubai costs $287 USD. While there, you may send your children to school in Dubai as well as come and go as you please — with your home base remaining as Dubai — though you cannot be out of the country for more than 6 months during your stay. Dubai is a unique choice for this kind of program because it offers both beach and city amenities.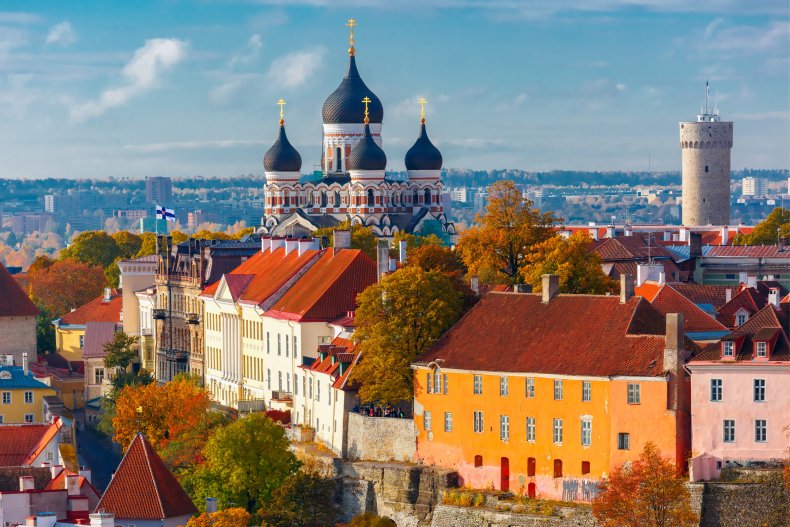 Estonia
Estonia's program was introduced in August as a way for tourists to stay in the country for up to one year with the Digital Nomad Visa. There is an income requirement to this program of about $4,200 USD per month, which needs to be proved by meeting the requirement for the preceding six months. Applications can take up to 30 days to be reviewed.
Iceland
Iceland has recently extended its remote working program, Work in Iceland, to last up to 6 months for foreign nationals. It also used to only include those who were coming from another European Schengen-member country, though now it is open to anyone, according to Lonely Planet. There is a catch, though, applicants must have a monthly income of close to $8,000 USD.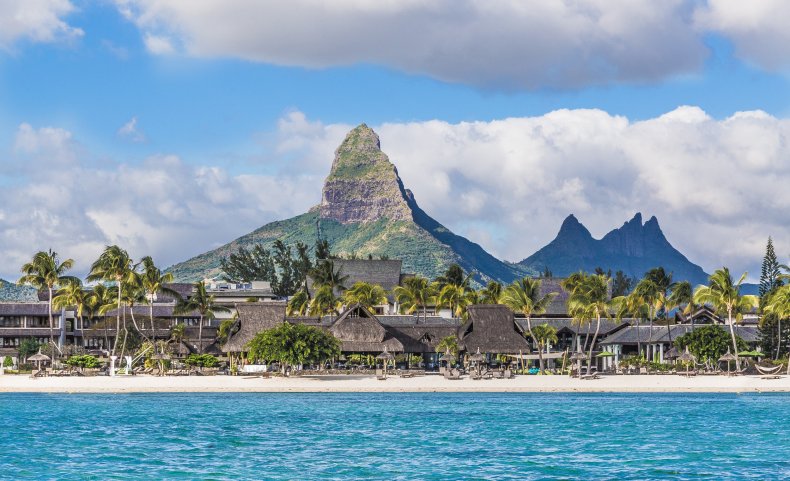 Mauritius
This beautiful island off the coast of Madagascar is offering a new Premium Travel Visa for travelers who want to stay up to a year. You can not enter the Mauritius workforce during your stay, but can of course work remotely for your existing job. Unlike many of the other options, this visa is totally free of charge.
Georgia
Over the summer, Georgia — the country— introduced "Remotely from Georgia" as it continues to be a popular destination. Though regular tourism has not quite resumed, this program allows visitors from other countries to visit for up to a year without a visa while working remotely.