These European Countries Plan to Reopen For Summer Travel
As European nations and others around the world begin to emerge from lockdown, many would-be travelers are itching to start booking vacations. But with the novel coronavirus pandemic still underway with no proven vaccine or treatment available, Europe is proceeding with caution as countries move toward reopening.
In a typical year, Europe accounts for about 50 percent of the global tourism market in terms of arrivals. As a result, the grounding of flights and travel restrictions have had a devastating impact on the continent's vibrant and diverse tourism sector. As the summer months approach, nations within Europe's 26-country Schengen zone are looking to reopen safely in a bid to salvage some of the economic damage.
"The goal is, if the occurrence of [COVID-19] infections allows it—I want to say that again—that from June 15 onwards border controls in the Schengen area can be completely eliminated," Germany's Chancellor Angela Merkel said in speech to parliament last week.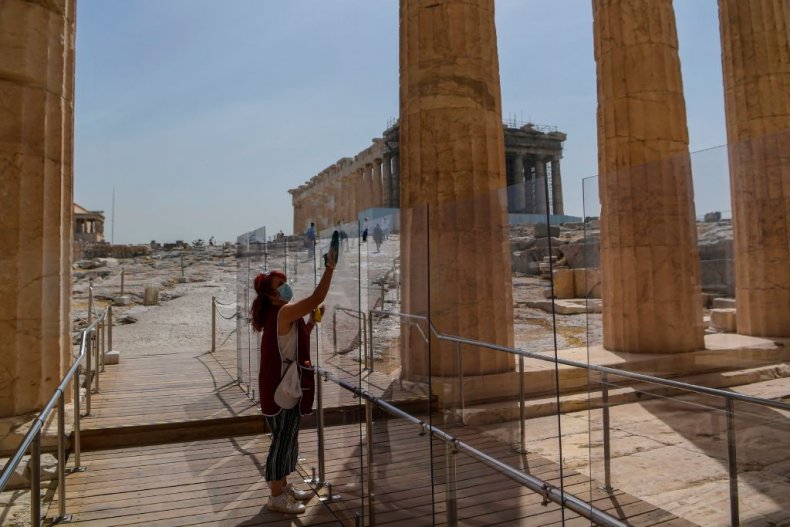 While some nations have already announced plans to allow international visitors in the coming month, others have only committed to being open to visitors from within the Schengen zone. Here's a look at the countries that have already put forward plans to reopen for international summer travel.
Belgium
Belgium aims to reopen to international travelers on June 15. Already the country, home to the European Union headquarters, has begun easing lockdown restrictions. Tourist sites, museums, restaurants and cafes are slated to reopen on June 8. As of now, protective masks are required on public transportation in the country.
Greece
Harry Theocharis, Greece's minister of tourism, has said that he hopes for a resurgence in tourism by July 1. The U.S. embassy in Greece has suggested that flights from the U.S. to the European country will resume in early June. Currently, anyone who arrives in Greece is subject to a 14-day quarantine, but the country has been pushing to reopen fully to tourists by summer. Throughout June, the country plans to gradually reopen restaurants, shopping malls, hotels, amusement parks and sport facilities.
Iceland
The government in Iceland has announced plans to remove travel restrictions on international travel starting June 15. Those arriving from abroad will be required to take a COVID-19 test upon arrival, and will be asked to download a contact tracing app, so that the authorities can keep track of visitors in case the number of infections resurges. As of now, social distancing of at least 2 meters (6.5 feet) is required in all public spaces.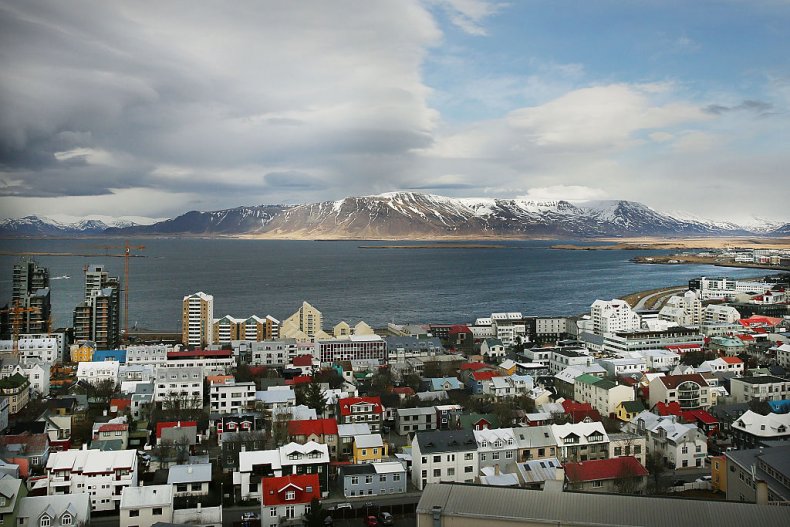 Poland
Since May 4, Poland has begun to ease lockdown restrictions. International flights are expected to resume later this month and the country will likely allow international tourists from June 13. As of May 18, shops, museums and art galleries will be allowed to reopen. Currently, protective face masks are required to be worn in public.
Slovenia
"Today Slovenia has the best epidemic situation in Europe, which enables us to call off the general epidemic," Prime Minister Janez Jansa said last week.
While the country is open to international travel, it is requiring most international visitors to quarantine for seven days after arrival. Whether that measure will be lifted in the coming weeks is not yet clear. Some businesses are being allowed to reopen and sporting competitions will resume on May 23. Large public gatherings will remain banned, however, and social distancing measures, including mandatory face masks in public, will remain in place for the foreseeable future.
Other European nations may announce that international travel restrictions will be eased in the coming weeks. By mid-June, Europeans are largely expected to begin being able to move freely within the Schengen zone, although some countries plan to maintain more stringent travel restrictions for those coming from outside the Schengen area.
Newsweek has reached out to the Delegation of the European Union in Washington, D.C. for further comment.