Thieves Switch 42 Police Guns With Toy Replicas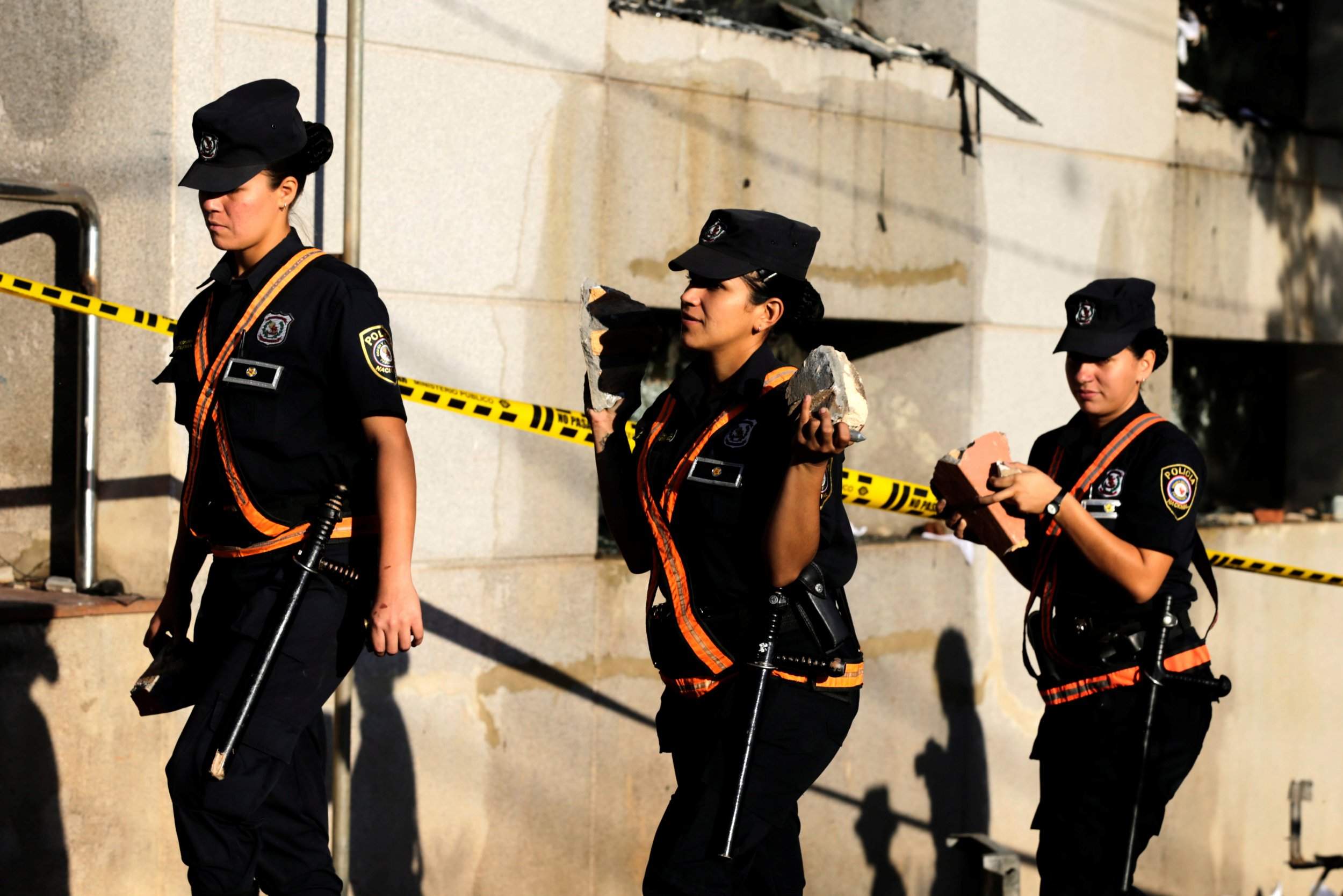 Paraguay police discovered last week that dozens of rifles had been stolen and replaced with plastic and wooden replicas, newspaper ABC Color reported on August 24.
An inspection revealed that 42 FN FAL rifles had been switched with the toy guns. Real rifles, which can sell for up to $10,000, have popped up on the black market over the past year, the BBC reported.
The guns were in storage at a police armory in the city of Capiatá. The officer leading the armory has been replaced, but so far nobody has been arrested for stealing the cache of functional weapons, the BBC stated.
Gun trafficking is a big problem in Paraguay, which is a major source of firearms smuggled into Brazil. Back in May, officials told Reuters they would suspend the importing of arms and ammunitions in Paraguay, in an attempt to dampen the illegal trade.
The National Directorate of War Material planned to update its software and enhance its cooperation with the law enforcement in Brazil and Argentina, directorate chief Enrique Caballero told Reuters.
"We want to provide traceability, he said. "The illicit market is our concern, and we must increase efforts at stopping that."
This climate makes the latest gun theft even more humiliating for Paraguayan police. Local media, the BBC reported, have gone so far as to call the rifle heist the "most embarrassing scandal" in the police force's history. Some of the missing stash, the BBC noted, is thought to have made its way into Brazil and Argentina.
The U.S. has its own problems with weapons theft. Earlier in August, more than 100,000 bullets and five firearms were looted at a gun show in South Carolina. "Each victim was part of the event and storing merchandise in the trailers," Lexington County Sheriff Jay Koon said in a press release.
News outlet The State reported all five guns were assault-style rifles. Police estimated the total value of the cache was in excess of $19,000, The State said.