Third Democratic Lawmaker Declines Money From Russian-Tied Koch Industries
Another Democrat lawmaker in the U.S. has moved to distance themself from Koch Industries, due to the company's ties with Russia.
Henry Cuellar, a U.S. Representative from Texas, said in a statement on Tuesday that he will no longer be accepting Koch political action committee (PAC) campaign contributions, due to its decision to continue operations in Russia despite its invasion of Ukraine. His team also claimed that the lawmaker has not received donations from the company throughout 2022, according to CNBC.
"Congressman Cuellar has not received any money from the Koch Brothers this year and will not accept any future campaign contributions until they disassociate from Russia," Jake Hochberg, a chief advisor for Cuellar, told the outlet.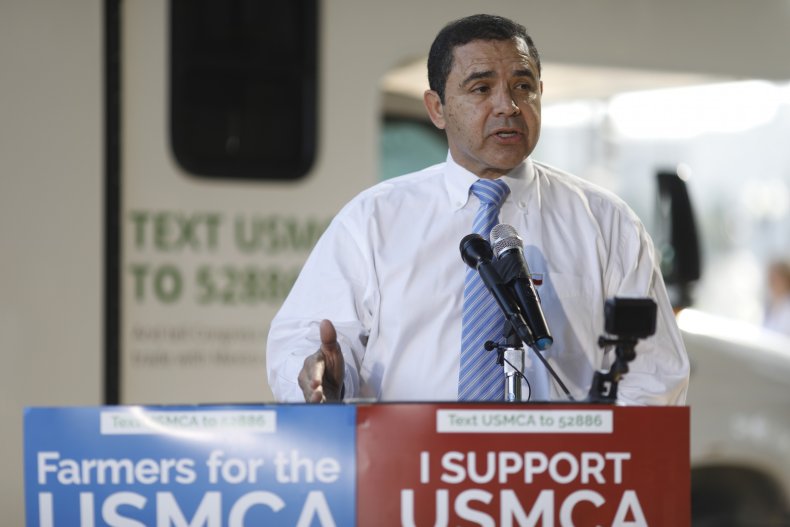 Numerous businesses have opted to halt business operations in Russia due to its actions in Ukraine, including the likes of Nike, Starbucks, McDonald's, and all major Hollywood movie studios. These withdrawals, in tandem with historically severe economic sanctions from a multitude of nations, have had a massive negative impact on the Russian economy.
Koch, conversely, has opted to keep operating two manufacturing plants in the country through its subsidiary, Guardian Industries.
Cuellar is the third Democratic lawmaker to announce that they would no longer be accepting campaign contributions from the Koch Industries PAC. CNBC previously confirmed that Representatives Kurt Schrader of Oregon and Sanford Bishop of Georgia would not be taking new donations. Schrader, who received $4,500 from the PAC for the 2022 election cycle, also committed to donating its recent Koch donation to Ukrainian aid charities.
"Schrader believes as long as the company has decided to continue to do business in Russia during the war he will not accept donations from the company," spokeswoman Deb Barnes told the outlet in a statement.
Responding after the initial publication of the CNBC article, Bishop's camp, which received $2,500 in recent contributions from the PAC, also pledged to donate to similar pro-Ukraine charities.
"As long as Koch Industries continues to do business in Russia while the country is at war with Ukraine, I will not accept any donations from the company or its political action committee," Bishop said in a statement. "My campaign is donating the amount received from the Koch Industries PAC this cycle to a non-profit dedicated to supporting and providing aid to the people of Ukraine during this international crisis."
Newsweek reached out to Koch Industries for a comment on this story.
Koch Industries on March 16 spoke out on its decision to remain in Russia, arguing that its operations in the country account for a small portion of its business and that leaving them behind would allow the government to take them over.
"While Guardian's business in Russia is a very small part of Koch, we will not walk away from our employees there or hand over these manufacturing facilities to the Russian government so it can operate and benefit from them," a statement from the company read.