Third Migrant Death in a Week on Greek Island Prompts Concern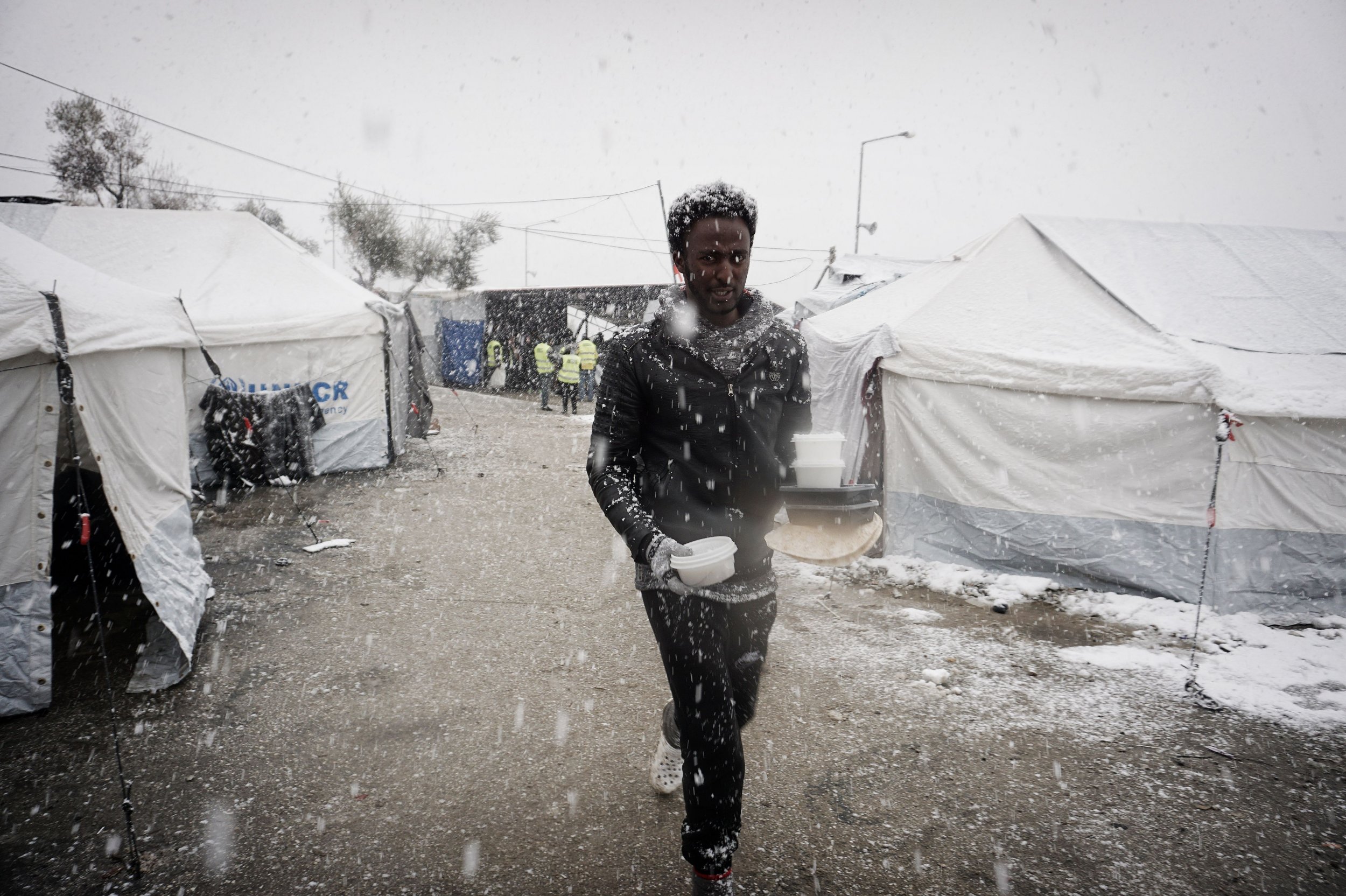 A migrant was found dead in his tent on the Greek island of Lesbos Monday, the third death in a week, as aid agencies raised concerns about bitter winter conditions in refugee camps.
The deceased was a Pakistani male aged around 20, Reuters reported, quoting a Lesbos police official. Doctors have blamed his death on carbon monoxide poisoning, according to Greek news site Ekathimerini.
A 30-year-old Afghan man who shared a tent with the deceased has been hospitalized, but is not thought to be in a life-threatening condition.
The death followed that of two other migrants—a 22-year-old Egyptian and 46-year-old Syrian—who shared a tent in the island's Moria camp, a former military base located on the top of a hill. Their deaths were caused by inhaling fumes, although further tests are being carried out, Ekathimerini reported.
Migrants at the camps use stoves and heaters to keep warm in the freezing cold, but the devices can produce toxic fumes.
At least 3,000 refugees and migrants are stranded in Moria, awaiting decisions on their future prospects. Aid agencies have decried the conditions in the camps and the U.N. Refugee Agency have asked the Greek authorities to do more to assist the refugees and migrants.
"Something has got to give. We cannot tolerate this wanton loss of life," said Panos Navrozidis, the International Rescue Committee Greece director, in a statement reported by Reuters.
Amnesty International migration researcher Monica Costa said that those stranded on Greek islands were "woefully ill-equipped to deal with the bitter cold" and blamed EU policy for causing the backlog of refugees and migrants on the Greek islands.
The EU implemented a deal with Turkey in 2016, which stipulates that migrants and refugees arriving in Greece must be sent back to Turkey if they do not apply for asylum or have their claims rejected. Countries along the Western Balkan route, such as Hungary and Macedonia, have closed their borders to migrants and refugees attempting to cross from Greece.