Third of Republican Voters Think GOP Lawmakers Backed Biden Stimulus That None Supported
Nearly one-third of Republican voters believe that GOP lawmakers in Congress backed President Joe Biden's $1.9 trillion American Rescue Plan—even though not a single Republican voted for the massive relief legislation.
The American Rescue Plan—which included $1,400 stimulus checks for most Americans, shored up unemployment benefits and significantly expanded the child tax credit—passed in the House and Senate on straight party-line votes. Republican senators and representatives vocally opposed the legislation, arguing it was too costly, not targeted enough and doled out too much funding unrelated to the current crisis. But a sizable portion of GOP voters somehow missed that staunch opposition.
A new poll conducted by Data for Progress and Vox asked GOP voters if Republicans in Congress backed the $1.9 trillion package. While the majority (53 percent) of Republican voters knew correctly that their party's lawmakers did not back Biden's relief plan, 31 percent said that they had. An additional 17 percent of GOP voters said they did not know.
By comparison, just 16 percent of Democratic voters and 16 percent of independent voters said that Republican lawmakers supported the legislation.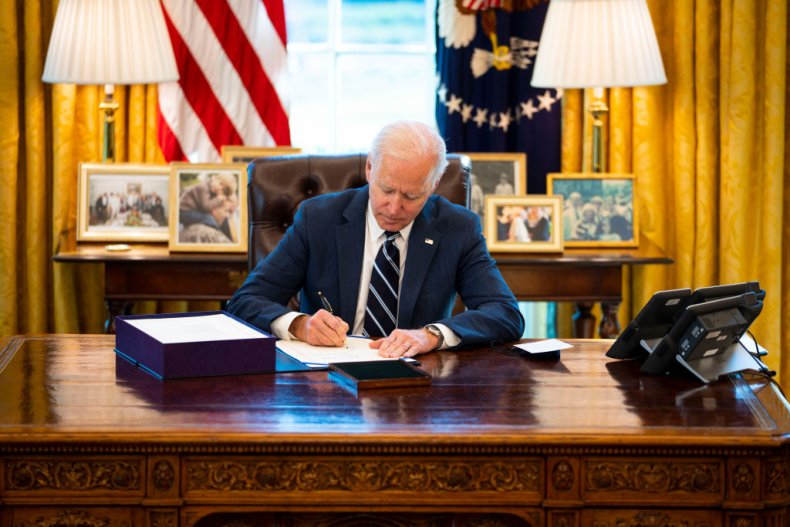 Before passage of the American Rescue Plan, polling showed that it was widely popular across party lines, despite no support for it from Republican lawmakers. Polling by Morning Consult and Politico conducted in late February showed that more than three-quarters (76 percent) of voters supported the legislation. That included 89 percent of Democrats, 71 percent of independents and 60 percent of Republicans.
Separate polling by CNN from earlier this month found that the key provisions of the bill were broadly popular as well. The expanded tax credits for families were backed by 85 percent of Americans, while 76 percent supported the $1,400 stimulus checks.
Although no Republican lawmakers voted in favor of the bill, some publicly touted key provisions of the package following its passage. This drew some backlash from Democrats, who argued that GOP members of Congress were attempting to take credit for something they did not accomplish.
"Independent restaurant operators have won $28.6 billion worth of targeted relief. This funding will ensure small businesses can survive the pandemic by helping to adapt their operations and keep their employees on the payroll," Senator Roger Wicker, a Mississippi Republican, tweeted following the bill's passage.
Representative Rashida Tlaib, a Michigan Democrat, called out GOP colleagues for promoting parts of the legislation that they did not support.
"You know how in a group project there is always a handful of students who didn't contribute but they still take credit at the end. That's the GOP after the passage of the American Rescue Plan," Tlaib tweeted on March 14.