Two 13-Year-Old Skateboarders Congratulate Each Other in Olympics' Most Adorable Moment
Two 13-year-old skateboard champions celebrated their gold and silver medals in a heartwarming hug that has since gone viral.
Japan's Momiji Nishiya, 13, clinched the Olympic title in the women's street skateboarding competition on Monday, becoming the first female skateboarder to strike gold at an Olympics and one of the youngest gold medal winners in Olympic history.
Brazil's Rayssa Leal, also 13, took the silver medal, similarly becoming the South American nation's youngest-ever Olympic medallist.
After nailing their final runs, the teenagers shook hands off the skate park, before Leal pulled her rival in for a heartfelt hug.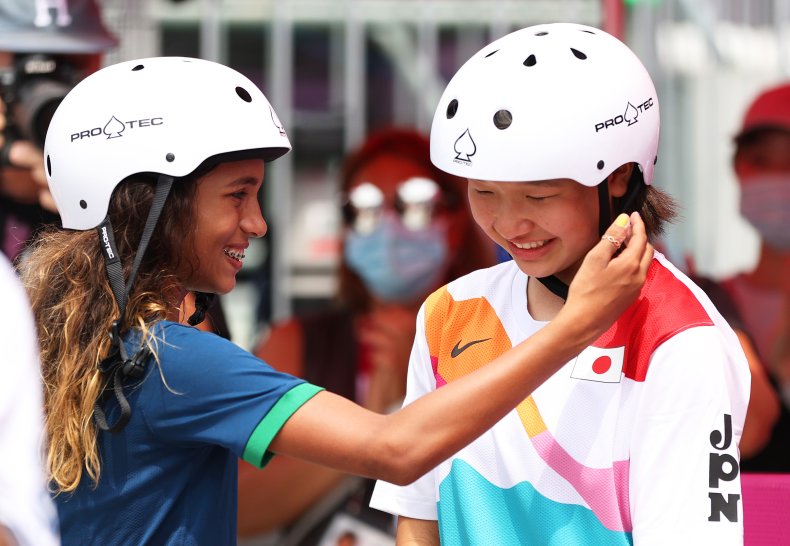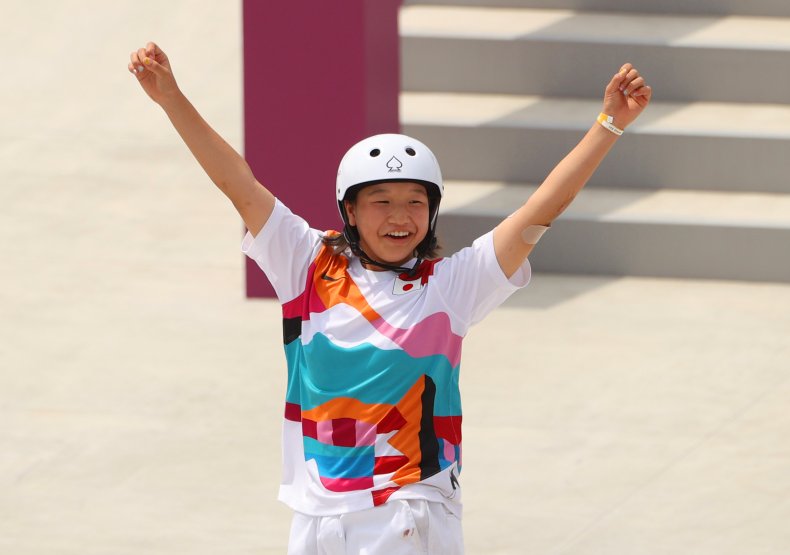 The athletes ended their victory embrace with a playful fist bump, sparking a slew of jubilant reactions online.
"Watching these two 13 year old giants win gold and silver then congratulate each other is awesome and adorable," Dante Bastos tweeted alongside a clip of the pair.
"I have a new top 5 favorite moment in sports," another woman tweeted. "Nishiya Momiji and Rayssa Leal— both THIRTEEN years old—fist bumping after securing gold and silver in the first ever Women's street skateboarding final."
The competition also marked the sport's Olympic debut, with more events set to run until August 4.
Monday's event also ended in what is believed to be the youngest Olympic podium ever, with Bronze medallist Funa Nakayama, also from Japan, aged only 16. Alexis Sablone of the United States came fourth.
Olympic gold winner Nishiya stumbled at the beginning of the competition, missing key landings on her first two tricks. However, the 13-year-old regained her confidence by landing her final three tricks, scoring 4.15, 4.66 and 3.43, and bringing her final score to 15.26.
"I welled up in tears because I was beyond happy," Nishiya said in describing the moment when she realised she had won gold, as reported by Reuters.
Silver medal winner Leal, with a final total score of 14.64, thanked fans after securing her win. "Thanks for the fans here, guys," she wrote over Twitter. "I'm so happy!"
The Brazilian skateboarding sensation already enjoyed a brush with fame after a clip of her turning tricks at eight-years-old while dressed as a fairy princess went viral back in 2015.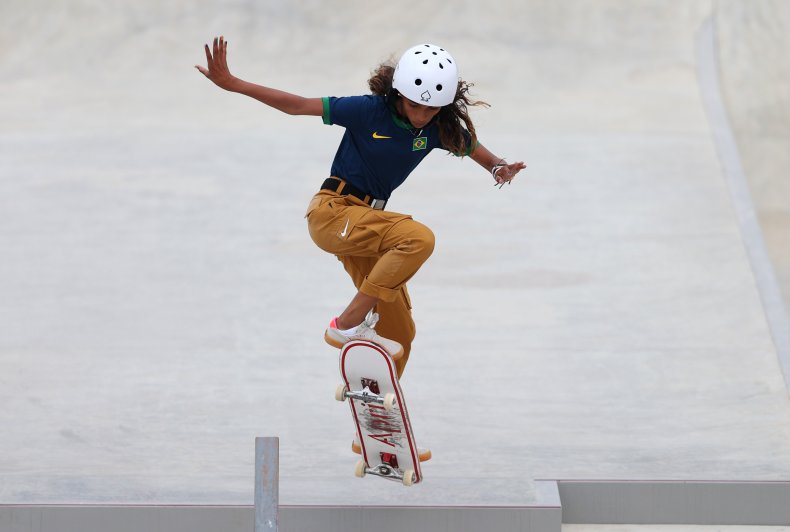 As numerous other skateboarding events are set to continue throughout the week, Nyjah Huston is pegged as favorite to take home a gold for the U.S.
The California-native has dominated events across the world and is one of the sport's bonafide icons.
He won 12 gold medals at the Summer X Games and is a four-time gold medalist at the World Skateboarding Championship.