This Cat Got Locked Outside But Had a Genius Way to Get Someone Running to the Front Door
The smartest cat in the world is making waves on Reddit after an adorable photo surfaced in a handful of subreddits. When the sweet pet got locked out of its home, it thought of the most effective way to be let in again: using the doorbell, naturally.
With some help from the Ring doorbell camera, we've got an up-close and personal look at the cat's cry for help after being stuck outside in the dark. What made the cat decide to use the Ring camera is unclear, but we're certain it means the pet is a genius.
The cat officially activated the camera around 2:30 a.m. and the two photos it captured show the pet meowing for help in the dark outside. There's something so comical and cute about the cat's bewildered eyes and plea for help. And we're guessing the cat's family found it just as adorable.
We know Reddit did.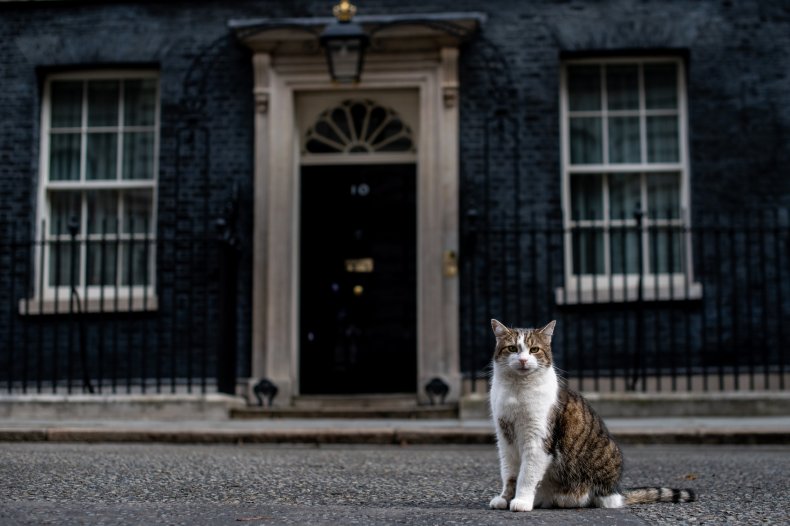 U/LeaveNoStonedUnturn responded with a note on how intelligent the cat really is. "Just glanced at this as I scrolled past, and thought f*** me, that cat's in the future," they wrote. "Using a doorbell, chatting with his owners over video call, and living at 26:00. Good effort, cat."
Most conversations seemed to drift to the idea that cats are always getting lost, locked out and disappearing, whether inside or outside. "I've had a few mini panic attacks when one of our cats finds a new hiding spot," explained u/Sprucecaboose2. "Worse when guests have been over and don't have the same 'don't let the pets outside' paranoia. I actually was sobbing my wedding day because I thought a cat was missing, but she just found she could hide behind the stove."
Apparently, family members have learned the trick about the doorbells, too. For those without one, it's important to note that no matter where you are, if someone (or something) triggers the camera, you'll get a video alert.
A pair of kind grandparents stopped by their grandson's house to wish him well on travels, and to joke that they drank all of his beer. The man, Matt G, posted a video on Twitter that shows the couple waving and sending an "I love you" message to wherever in the world he was. You can read more about it here.
The sheer goodness that can come from the doorbells, whether an adorable pet moment or a genuine feeling of safety, makes us think it's time to invest in our own. Maybe we'll be lucky enough to capture a wholesome moment that will last forever, too.