'This Is Us': Will There Be A Spin-off? Show Boss Dan Fogelman Gives Answer
After six years and six seasons, This Is Us on NBC has officially come to an end.
The heartbreaking finale saw the Pearson kids mourn the death of their mother Rebecca in the present day, while the flashback saw a younger Jack (Milo Ventimiglia) and Rebecca spend a wholesome Saturday evening with their three children in the 1990s, emphasizing the show's message of the importance of family.
Fans have known for over a year that Season 6 would be the last installment in the much-loved series, but will there be a spin-off to come in the near future?
Newsweek has everything you need to know.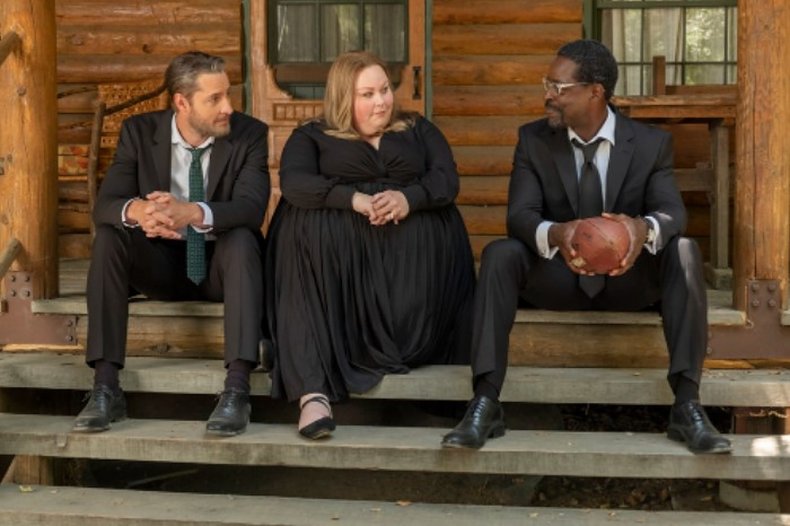 Will There Be A This Is Us Spin-Off?
Unfortunately, there is some bad news for fans who were hoping for a This Is Us spin-off.
Showrunner Dan Fogelman shared in a recent interview with TVLine that the stories of This Is Us have been put "to bed" now after six seasons, when asked about a spin-off.
He said: "I'm pretty set on this being it. Who knows what change of heart my ensuing midlife crisis brings, but I really feel we've put these stories to bed now."
After the events of the Season 6 finale, fans may have been hoping a This Is Us spin-off would potentially follow Randall's (Sterling K. Brown) political journey and maybe even see him become president.
However, Fogelman confirmed Randall's future was deliberately left open-ended, so fans could make up their own mind about what happened next.
He explained: "Randall's political journey ahead of him is probably the closest we come in this show to our Sopranos going to black at the end of the episode, and you're left to choose your own adventure as to what you think happens with him.
"In my mind, I know what happens to Randall and his family, but it's meant to not be answered... It's up to the audience to decide what they think happens next with Randall."
However, in the past, Fogelman has spoken out about a potential spin-off or a movie of This Is Us. After all, This Is Us was originally intended to be a movie, he shared with The Hollywood Reporter.
Additionally, speaking to Parade.com in February 2022, Fogelman teased: "If we could figure out a movie down the road, I'd love to get back together with these guys and do it."
Star Chrissy Metz, who played Kate Pearson in the series also shared her thoughts on a "potential" future for This Is Us after Season 6.
Speaking to Entertainment Tonight at a special screening of the show's finale in May 2022, Metz said: "Who doesn't love a spin-off? And I think that there's a lot of potential for all of it.
"So who knows? In maybe a year or two, somebody misses somebody and somebody writes something. But yes, [there's] a lot of potentials, I feel."
She continued: "Listen, everybody's like, 'Where's the spinoff? Where's the movie? Is there a musical? What's happening?' I'm like, 'All of the above!' I don't know, we'll see.'"
Back in 2021, some of Metz's co-stars also shared they would be happy to revisit their much-loved characters in the future, perhaps in a movie format.
Speaking to E-News! Chris Sullivan who played Toby Damon, said: "Of course, I would be on board. I'm always on board for the This Is Us family. I don't know if it's gonna happen, but that sounds like a great idea."
Sterling K. Brown, who played the role of Randall, added: "We totally could. And that's something, actually, I could definitely see them promoting it. Like, we've seen the Sex and the City joints, there's an Entourage joint, if they can do it, why the hell not?"
This Is Us came to the most bittersweet end with Rebecca and Jack in the past timeline simply saying "I love you" to one another, surrounded by their family.
For now, the story of the Pearson family looks sure to be over, but fans should not lose hope altogether, stranger things have happened.
This Is Us is streaming on Peacock now.