Prepare to say goodbye to the Pearson family as the final season of This Is Us launches on NBC.
Parents Jack and Rebecca along with "The Big Three" Randall, Kate and Kevin will all return to close out their stories. This Is Us began in 2016 so the upcoming Season 6 makes it over half a decade of Pearson family fun on our screens.
Milo Ventimiglia, Mandy Moore, Sterling K. Brown, Chrissy Metz and Justin Hartley are all back in their familiar familial roles. Since we know the end is in sight, it's good to know when the final episodes will air, so that we can make the most of the time we have together with the Pearsons. Here's everything we know about Season 6 of This Is Us.
How Many Episodes Are in Season 6 of 'This Is Us'?
This Is Us is returning to normality for the final season and, like the first four seasons, will contain a total of 18 episodes. Only Season 5 had slightly less with 16 episodes.
That means that by the time This Is Us finishes, there will have been 106 episodes of the series in total.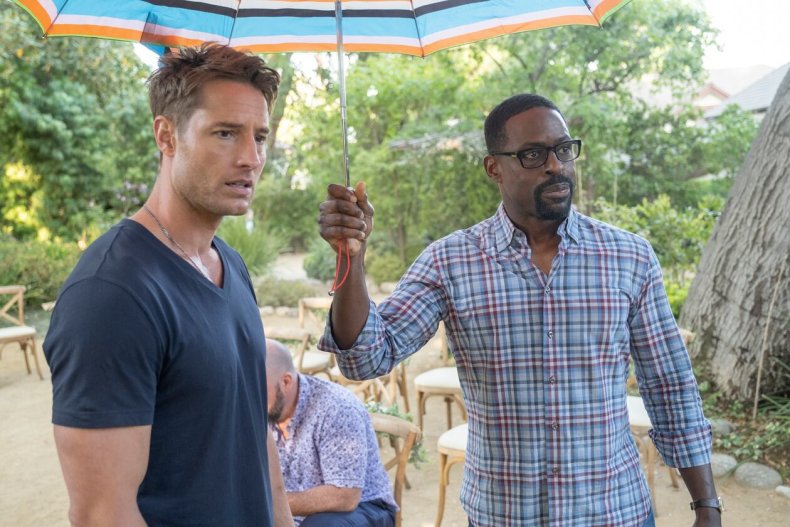 In previous years, This Is Us has started in the fall and featured a mid-season break before continuing in the next year. This year we already know that This Is Us will have to take a break for Winter Olympics coverage, meaning once again we won't be able to consume This Is Us Season 6 over 18 uninterrupted weeks.
When Will 'This Is Us' Episodes Air?
The first episode of Season 6 is titled "The Challenger" and is scheduled to air on Tuesday January 4 at 9 p.m. ET on NBC.
Each episode will air every Tuesday at the same time on NBC. Episodes 1-4 will air on concurrent weeks in January before there's a big break as NBC airs its Winter Olympics coverage.
The current schedule for Season 6 This Is Us is as follows:
Episode 1 "The Challenger" - January 4
Episode 2 "Yellow Brick Road" - January 11
Episode 3 "Four Fathers" - January 18
Episode 4 "Don't Let Me Keep You" - January 25
Episode 5 "Heart and Soul" - February 22
Episode 6 "Our Little Island Girl: Part Two" - March 1
At the moment, it has not been confirmed how the later episodes of Season 6 will play out schedule-wise. If the remaining episodes were to air weekly without another break, then episode 18, the finale of This Is Us, would air on Tuesday May 24, 2022.
While the This Is Us series is definitely ending, fans of the show may be interested to hear that actor Hartley (Kevin Pearson) is interested in continuing the story in a movie.
Where such a story would pick up is yet to be determined as we don't know how This Is Us will finish. Series creator Dan Fogelman told Entertainment Weekly that he wants the finale to be like reaching the end of a novel, and he wants viewers to "close the book and finally take that three seconds and go, 'Wow. Well done.' And then close the book."
Currently, there have been no plans announced for any continuation of the This Is Us story.