Thousand Oaks Gunman Posted Online During Massacre, Debated His Own Sanity
The gunman who killed 12 people in Thousand Oaks, California, on Wednesday night stopped to post about his sanity on social media while conducting the attack.
A law enforcement official told the Associated Press that 28-year-old Ian David Long, a former Marine, wrote about whether people would think he was sane.
"A second law enforcement official said that when Long was inside the bar, he apparently stopped shooting and posted to Instagram, based on the time stamps of the posts," the outlet reported.
The first official told the Associated Press that law enforcement personnel are investigating whether Long might have thought his ex-girlfriend would be at the Borderline Bar and Grill.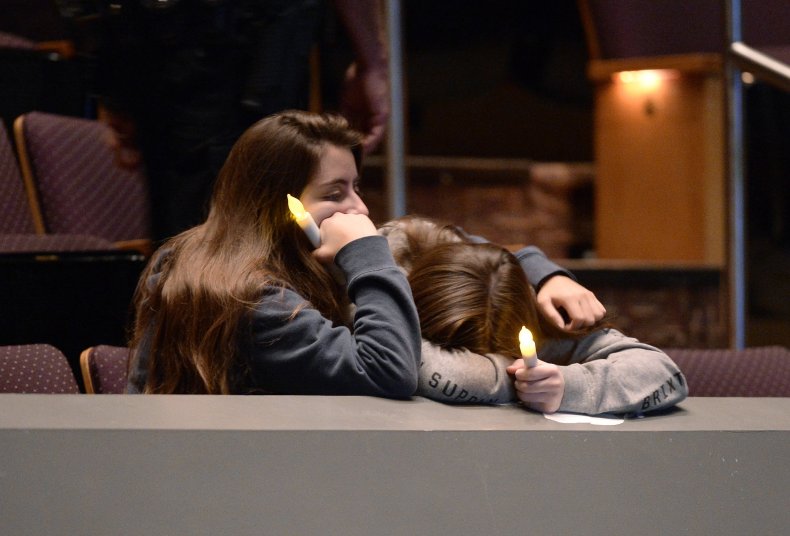 Long, who served in Afghanistan, shot a security guard outside the bar and a worker before turning his gun on the patrons, CNN reported.
In April, a neighbor called authorities after hearing loud banging from the residence Long lived in with his mother.
Some, including the president, have questioned whether Long had PTSD from his military service. But people who knew him before deployment said he had displayed aggressive behavior previously.
"There are hundreds of thousands of people with PTSD," said Dominique Colell, a track coach at Newbury Park High School, which Long attended. "They don't go around shooting people. This kid was mentally disturbed in high school. There were signs and the administration knew it."
Colell said the gunman had assaulted her when he was a student and athlete.
She said that she found a phone and was looking through its contacts to identify the owner when Long attacked her, grabbing her stomach and buttocks, The Washington Post reported.
"I literally feared for myself around him," Colell said. "He was the only athlete that I was scared of."
Some on social media noted that numerous perpetrators of mass shootings have been accused of abuse or sexual assault. They are often also drawn to the aggressive rhetoric against women most notably expressed by Donald Trump.
A man who conducted a slaughter at a yoga studio in Tallahassee, Florida, last week had previously been arrested for grabbing women's buttocks without their consent.
He also identified with "involuntary celibates," or "incels," men who hold virulently misogynistic statements and blame their inability to have sex on women, according to The New York Times.
Omar Mateen, the man who killed 49 people while conducting a massacre at the Pulse nightclub in 2016, abused his wife, according to the Orlando Sentinel, which cited court documents.