Thousands of Academics Sign Letter Calling For Investigation Into Egypt Death of Giulio Regeni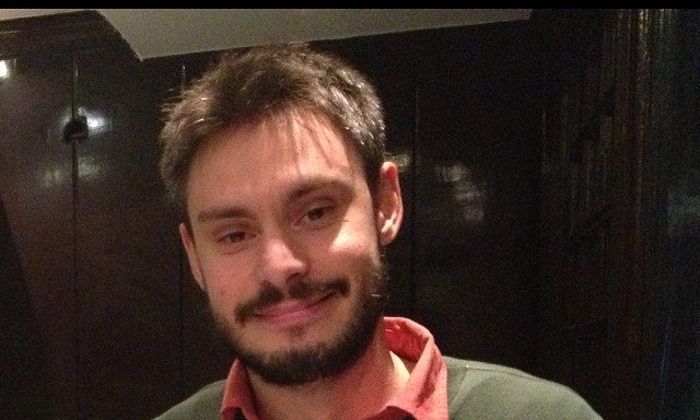 More than 4,600 global academics have signed a letter protesting the lack of an investigation into the death of 28-year-old Italian student Giulio Regeni, whose body was found in Cairo last week with signs of torture.
Regeni went missing on January 25, the fifth anniversary of the beginning of Egypt's Arab Spring revolution as Egyptian security forces cracked down on dissent. He was found nine days later, bearing marks of cigarette burns, stab wounds and bruising.
The letter, published in The Guardian on Monday, said that the academic community is "diminished by the loss of a young researcher whose work tackled questions that are vitally important to our understanding of contemporary Egyptian society."
It says that Egyptian authorities "routinely practice the same kinds of torture that Giulio is reported to have suffered against hundreds of Egyptian citizens each year," according to human rights organizations.
The academics called on "the Egyptian authorities to cooperate with an independent and impartial investigation into all instances of forced disappearances, cases of torture and deaths in detention during January and February this year...in order that those responsible for these crimes can be identified and brought to justice."
Egypt's interior minister, Magdi Abdel Ghaffar, rejected accusations that the Egyptian security services were behind Regeni's murder.
"There are many rumors repeated on pages of newspapers insinuating the security forces might be behind the accident. This is unacceptable. This is not our policy," he told Reuters.
He added that the security services are "known for [their] integrity and transparency" and that Regeni's death was a "criminal incident for sure."
Italian Foreign Minister Paolo Gentiloni said that Rome would "not settle for alleged truths," adding that the government wants "those really responsible identified and punished on the basis of law."
The academics who signed the letter include Charles Butterworth, emeritus professor of political philosophy at the University of Maryland; Sir Timothy Gowers, Royal Society research professor of mathematics at the University of Cambridge; and prominent economist Ha-Joon Chang.