Thousands 'Cut in Line' for COVID Vaccine in Michigan after Virtual Loophole Discovered
A virtual loophole in a Michigan vaccine scheduling system allowed thousands of people to cut the queue and book appointments.
Beaumont Health, Michigan's largest healthcare system, said on Monday that an online user found a way to bypass the state's priority vaccine group criteria to book an appointment.
The user took advantage of a vulnerability in its Epic scheduling tool—an electronic medical record system—before sharing the unauthorized pathway publicly, the healthcare provider said in a statement.
This enabled more than 2,700 people to circumvent the current Michigan vaccine mandates and "cut in line."
Michigan's mandatory vaccine guidelines explain that the state aims to vaccinate 70 percent of adults aged 16 years or older, or about 5.6 million people for COVID-19 by the end of 2021. But with limited supplies, Michigan has prioritized vaccine allocation for people at risk of severe COVID illness or those who ensure the continuing functioning of the health care system and essential services.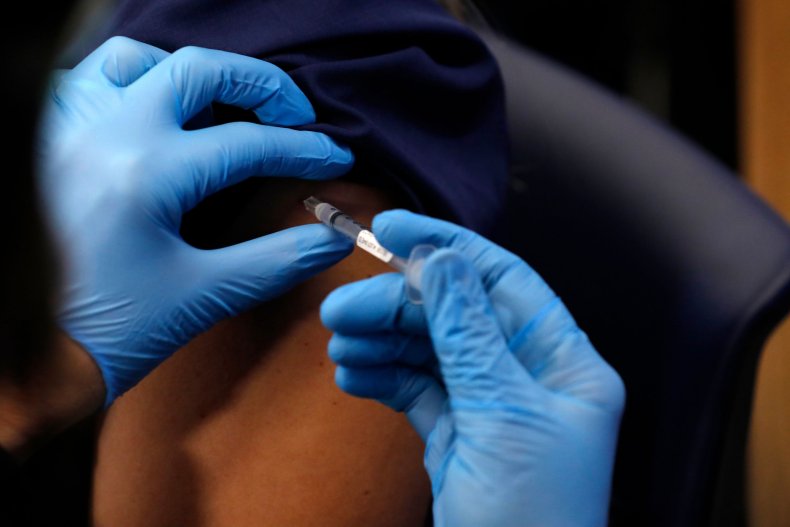 Efforts are ramping up in southeast Michigan as Wayne County is getting almost 8,400 doses of the vaccine this week—nearly double its shipment last week, according to WXYZ. The broadcaster also reported that many people booking the appointments could have been unaware they were going through an unauthorized route.
It comes as President Joe Biden's administration has set the goal to vaccinate 100 million Americans its first 100 days.
Beaumont Health said it is cancelling all unauthorized appointments made through the backdoor pathway after its IT team detected and shut down the unusual online activity on Saturday.
It added that people who made their appointment this way will be notified of its cancellation via the email address they provided during the booking process.
"These appointments violate the ethical distribution framework Beaumont created based upon the State of Michigan's mandatory vaccine guidelines," Beaumont Health senior vice president & chief information officer Hans Keil said.
"We regret 2,700 people in our community became victims of this unfortunate incident. We remain committed to vaccinating as many people as possible who meet the State's guidelines. We are also notifying the Michigan Hospital Association and other Michigan health systems about the issue."
The IT firm Epic also issued a statement saying: "We are working with Beaumont to address this situation, but this will not interfere with those who are currently eligible to schedule an appointment and receive a vaccine.
It added that the sharing of this information did not compromise anyone's medical or any hospital records.
"As the U.S. health system works to quickly meet and exceed the Biden administration's goal of vaccinating 100 million Americans in the administration's first 100 days, Epic is working with hundreds of health systems as they set up and manage mass vaccination sites around the country."
Beaumont said it will still continue sending email invitations to people who meet the state's criteria to schedule their COVID-19 vaccine, adding that the tech hiccup will not interrupt ongoing vaccination operations. It also said that anyone who has scheduled his or her vaccine appointment through Beaumont's standard process is unaffected by this issue.
Michigan is not the only state to have seen problems with people cutting the vaccine queue.
Crowds of people exploited an opportunity to get vaccines prematurely in Austin, Texas, where the rollout has reportedly been hit by confusion. On January 2, Austin Regional Clinic held a "mass vaccination event," where they administered jabs to more than 900 people even if they weren't in the most vulnerable groups, according to KVUE.
A spokesperson for ARC said in a statement, "We recognize the need to refine our process to assure vaccination of prioritized individuals."