Majority of Russians Now Say They're Ready to Rally Against Putin's Pension Reform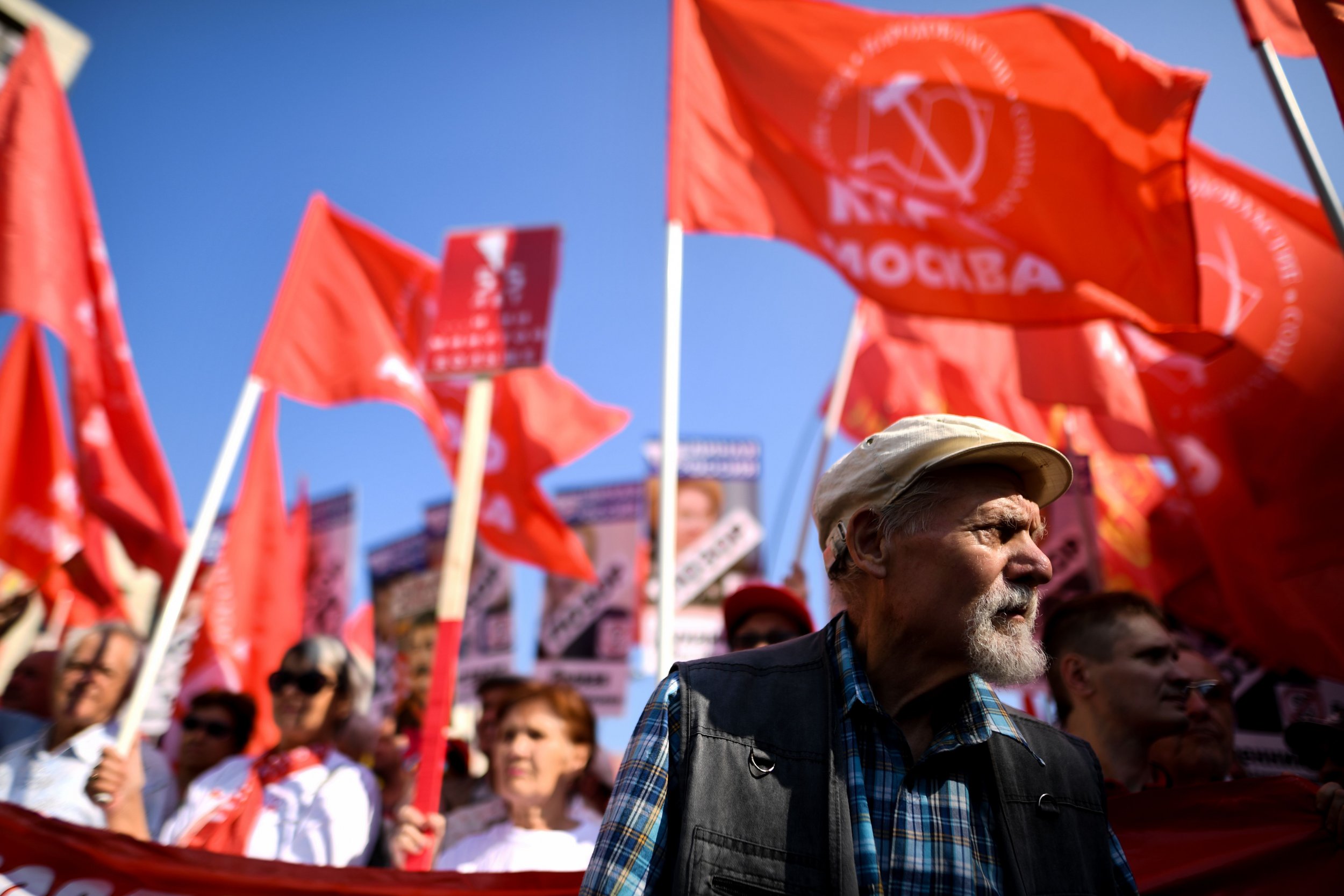 Most Russians have sided with the thousands of protesters in Moscow, saying they too are ready to rallly against a policy backed by President Vladimir Putin to postpone their retirement by half a decade.
The controversial plan, which dented Putin's popularity to an extent that even the hosting of the soccer World Cup couldn't mend, seeks to up women's retirement age from 55 to 60 and men's from 60 to 65. The plan was prompted by concerns that Russia's current workforce could not sustain the economy if a generation of pensioners retire at 55 and 60.
Putin made some concessions to the terms of the pension reform last week, but this did not prevent widespread outrage that after years of economic instability, the Russian public must once again shoulder the burden of budget-balancing efforts. Russia's low life expectancy of 66.5 for men and 77 for women could result in most retirees not living long enough to see much of their pension paid out.
Approximately 10,000 Russians marched against the policy in Moscow over the weekend, according to independent observers, and a new survey by independent pollster Levada Center suggested that most of the country found common cause with them. When asked if they would join a rally against the new pension-age policy in their hometowns, 53 percent of Russians said they would. That figure is up from 42 percent from July, when most Russians said they would not resort to street protests.
If the bill, which Russian lawmakers have backed in parliament, ever came to a referendum—which is not on the cards—77 percent of the Russian public would vote it down, while only 10 percent would want to see any changes at all to their retirement age.
Russia's second-biggest political faction, the Communist Party, spearheaded the protests on Sunday, in a rare move against a Putin-backed policy. While the bill passed with support from Putin's United Russia in parliament, the party's own voters oppose the policy almost as strongly as members of the Communist Party and Russia's ultraconservative LDPR. Seventy-six percent, 88 percent and 84 percent of each party's supporters, respectively, would vote against the motion.
The situation is particularly prescient, because Russia experienced a drop in births following the collapse of the Soviet Union in the 1990s, meaning the number of adults now entering the workforce is relatively smaller. At the current rate, about 20 percent of Russians would be over 65 by 2050, according to United Nations data, as the government prepares for a $4.2 billion deficit in pensions in 2018.