Putin Backs Down on Controversial Pension Reform After Huge Popularity Drop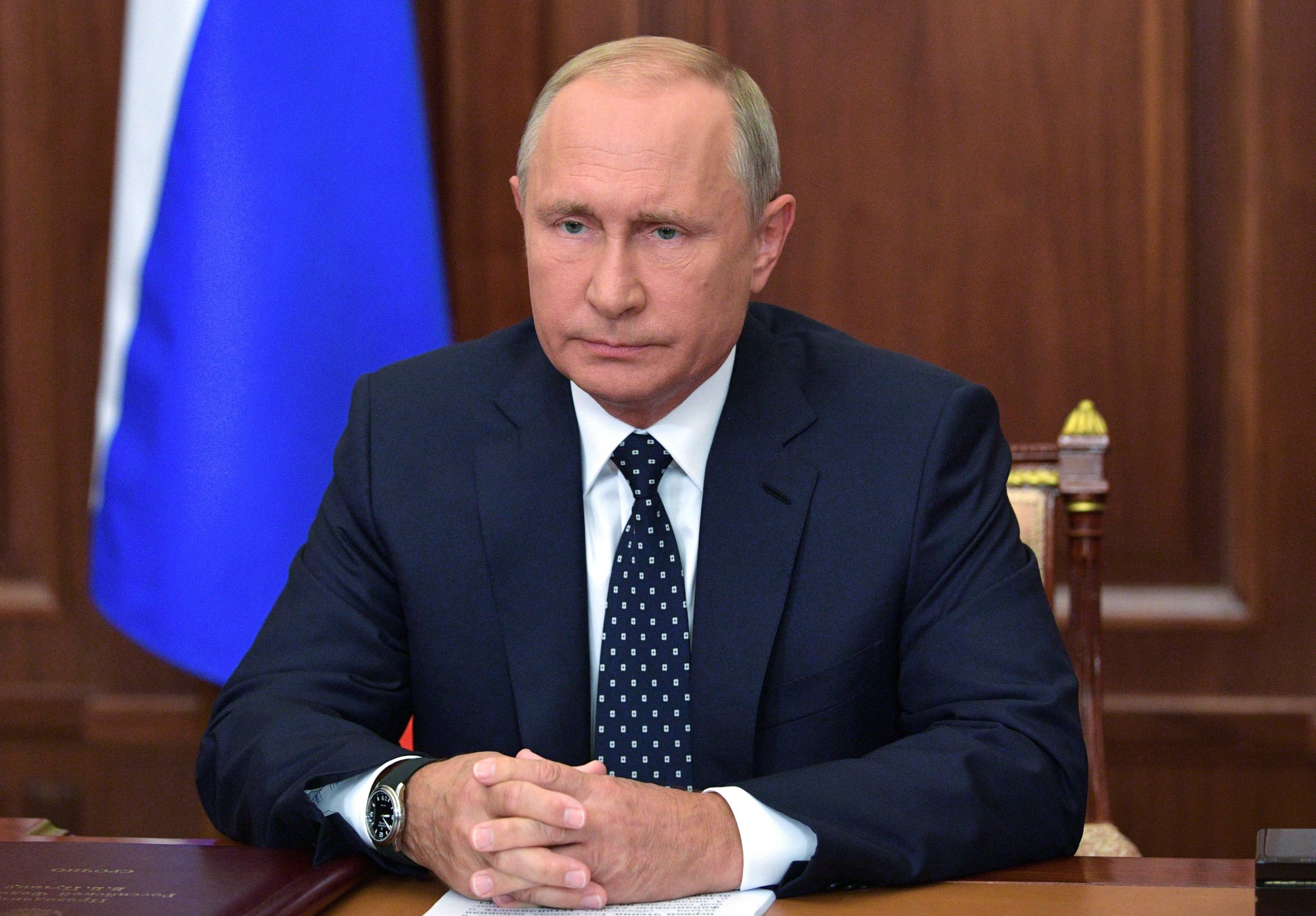 Russian President Vladimir Putin has walked back an unpopular plan to balance his country's budget that would require citizens to work between five and 10 years longer before they could retire.
Putin announced some softening of the plan to raise the male retirement age from 60 to 65 and 55 to 63 for women after a stiff backlash prompted protests and sank his popularity to a five-year-low. The controversial change first made headlines during the height of World Cup fever in July, and despite Russians' enthrallment with the tournament taking place in their country, calls to reverse the plan increased and eventually prompted Putin to respond in a televised message this week. He defended the idea but promised he would revise some of its terms.
"As far as the current authorities are concerned, the easiest and simplest thing for it today is to change nothing," Putin said in a television address, estimating that Moscow could keep paying the current pensions for another decade. "But we know that gradually a time will come when the government will not have resources for indexation of the pensions.
"There is a special, careful attitude toward women in our country," Putin said in the video, broadcast on Wednesday. "That's why I think we need to reduce the proposed increase in the retirement age for women from eight to five years."
That means women's retirement age would go up from 55 to 60, as opposed to 63. The age would also be lowered depending on how many children a woman had. A mother of three children would be able to retire at the age of 57, while a mother of five or more children would be able to retire at age 50.
Other concessions included reducing the increase by six months for all workers who were due to start claiming their pensions in the next two years but would have to defer them under the new law. Putin also said he would urge the government to introduce new penalties for employers who fire workers nearing retirement age.
Putin made no concession on increasing men's retirement age to 65 and reiterated that the changes were necessary, if "painful."
Arguing in favor of the policy, Putin said that the population drop in Russia in the 1990s, after the collapse of the Soviet Union, meant that a smaller workforce today would be paying for the pensions of a larger, older generation.
"The later we leave it, the harsher these decisions must be, lacking any sort of transition period," he said.
Much of the anger leveled at the plan stemmed from the fact that even if the increase was gradual, the Kremlin was asking many Russians to accept working until almost the age of their life expectancy. Russia's own estimates suggested that the average life expectancy for a male citizen was 67.5 years last year, which would mean less than three years of retirement for most Russian men if their lifespans did not improve dramatically. Life expectancy is about 66 years for Russia's rural population.
Public anger also stemmed from the government's decision to rush the plan through parliament during the World Cup, when the public was widely engaged with the tournament and supporting the overperforming national side. Many also called for Russia's richest citizens to bear some of the burden.
Kremlin economic adviser Andrey Belousov made public his proposal earlier this month to help boost the budget by levying a new tax on Russia's 14 major mining and metal-processing companies. The plan reportedly caused an investor exodus of $3 billion in a single day, but the president's administration had not given the bill its backing.
All major pollsters tracked a significant drop in Putin's popularity because of the pension issue. State pollster FOM estimated that only 54 percent of Russians thought positively of him—the first time since 2014 that this figure had fallen below 60 percent. Russian support for public protests increased and disapproval of the ruling party, United Russia, peaked, leaving it less than three points from its lowest ever popularity rating of 37 percent.
Putin's comments on Wednesday prompted anti-corruption blogger and opposition figurehead Alexey Navalny to conclude that the president is "frightened" and "panicking" as Navalny reminded readers of his blog to gather in protest of the move next month.
"That is why we are all obliged to go out on the ninth of September and invite all of our acquaintances, putting in all efforts so that these rallies become as powerful as they can be. The people want this," he wrote.