Three Amazon Warehouses Have Mysteriously Caught Fire in One Week
A fire has broken out at an Amazon facility for the third time this week, according to union organizers.
Christian Smalls, president of the Amazon Labor Union, tweeted that the ALB1 fulfilment center in Albany, New York, was on fire early Thursday morning.
"This is the third building this week alone," Smalls wrote. "@amazonlabor will have updates shortly we're currently gathering more information from our leads on the ground."
Amazon spokesperson Paul Flaningan told Newsweek there was "a small fire contained to a compactor that's located just outside the doors of a loading dock" at the facility in Schodack, just outside Albany.
"The site was evacuated and the local fire department responded to the scene," Flaningan added.
"After a preliminary investigation, fire department officials declared the building safe for use. Out of an abundance of caution, we sent night shift employees home with pay and cancelled Thursday's day shift. These employees will also be paid.
"We are grateful for the swift actions of first responders and the employees who handled the situation appropriately."
On Monday, Amazon employees in Madison, Alabama, were evacuated after a fire broke out in a warehouse, according to local news station WAFF.
Also on Monday, a fire that originated in a trash compactor disrupted operations at an Amazon warehouse in the Staten Island borough of New York City. The Staten Island facility voted to unionize earlier this year.
Flaningan previously told Newsweek that there was "a small fire in a cardboard compactor" at the JFK8 fulfilment center.
Flaningan said day-shift employees were sent home with pay, but the company had asked all those working the night shift to report to work on Monday after the New York Fire Department certified the building as safe.
"While the vast majority of employees reported to their workstations, a small group refused to return to work and remained in the building without permission," Flaningan said.
Union organizers said more than 100 workers concerned about fumes from the fire held a protest at the facility's office, demanding to be sent home with pay.
Amazon suspended at least 50 employees, with pay, on Tuesday.
"Instead of addressing concerns of health and safety putting workers on paid suspension was their response," Smalls wrote in a tweet. "Shame on them!"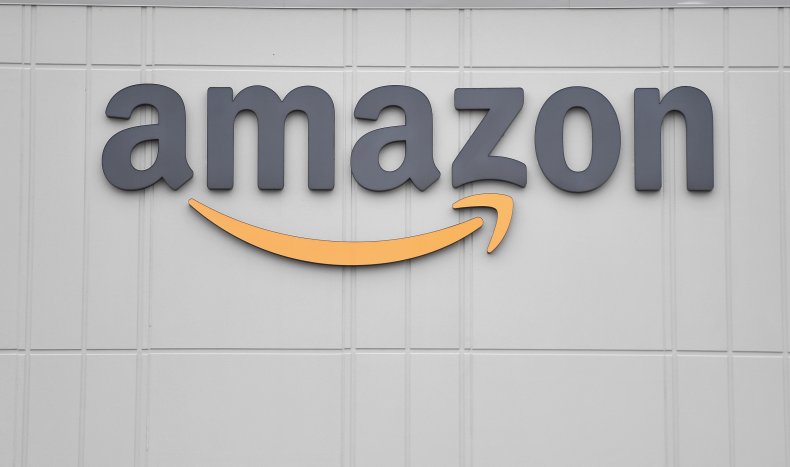 The suspended workers were notified by email and phone that their security badges would be inactive during the duration of the probe, Derrick Palmer, vice president of the Amazon Labor Union, said. The suspensions are in effect indefinite as the company investigates.
Seth Goldstein, an attorney for the union, said the workers intended to file unfair labor practice charges against Amazon with the National Labor Relations Board.
The Staten Island warehouse made history with its vote on April 1, establishing Amazon's first unionized facility in the U.S.
Amazon had sought to overturn the vote, saying the union had acted improperly, and has continued to resist unionization efforts at other facilities, including the Albany warehouse.
Smalls and the Amazon Labor Union have been contacted for further comment.
Update 10/06/22, 9:30 a.m. ET: This article has been updated with additional information and a statement from an Amazon spokesperson.