Three Men Arrested After Blackmailing Woman With Her OnlyFans Photos
An Irish OnlyFans creator was threatened and blackmailed by a man who said he would share her photos with her parents, friends and colleagues.
OnlyFans is an online platform that allows people to share paid-for content—and is especially popular with sex workers. Fans typically access content via subscriptions or one-off tips. The platform says it ensures the material cannot be taken beyond the paywall and may ban users who try to screenshot or record the content.
However, Ceartas, an Irish company that says it can "remove your personal and private content from the internet," has shared details of an OnlyFans breach that it called "our most disturbing case yet."
Posting on Twitter and Instagram, Ceartas said an Irish OnlyFans creator had received a message from someone claiming to have her home address, college address and the names of her parents.
This person is said to have provided photographic evidence and demanded a "very large sum of money," threatening to share the woman's OnlyFans photos with her family and friends if she did not comply.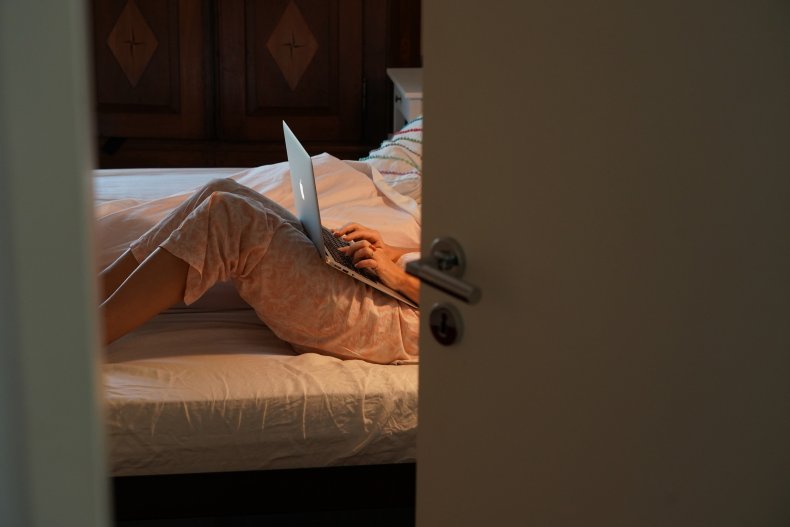 The case then took "a much darker turn," according to Ceartas, when the woman was sent a photo of her home, with the message that the blackmailer "was keeping an eye on her."
Ceartas said it worked with Irish police and the OnlyFans creator to set up a successful sting operation that resulted in three people being arrested.
The Irish Times reported that the operation involved the woman agreeing to meet to hand over the money in Blanchardstown, a suburb of Dublin. When three men turned up on Tuesday, they were arrested by undercover police officers.
The three men—one aged 19, one in his 20s and one in his 30s—were arrested on suspicion of attempting to blackmail the woman. On Wednesday, The Irish Times reported that the two younger men had been charged and were due to appear in a district court that evening, while the third man remained in police custody.
The Irish Examiner reported that thousands of images and videos of Irish women were shared without their consent last year. The photos were stolen from online platforms including OnlyFans, or taken without their knowledge in locations such as changing rooms. These images were later shared on a Discord forum.
Last month "Coco's Law" was passed in Ireland, creating two new offenses that criminalize the non-consensual distribution of intimate images.
Newsweek has contacted OnlyFans for comment.