Three Mexican Female Political Candidates Killed in 24 Hours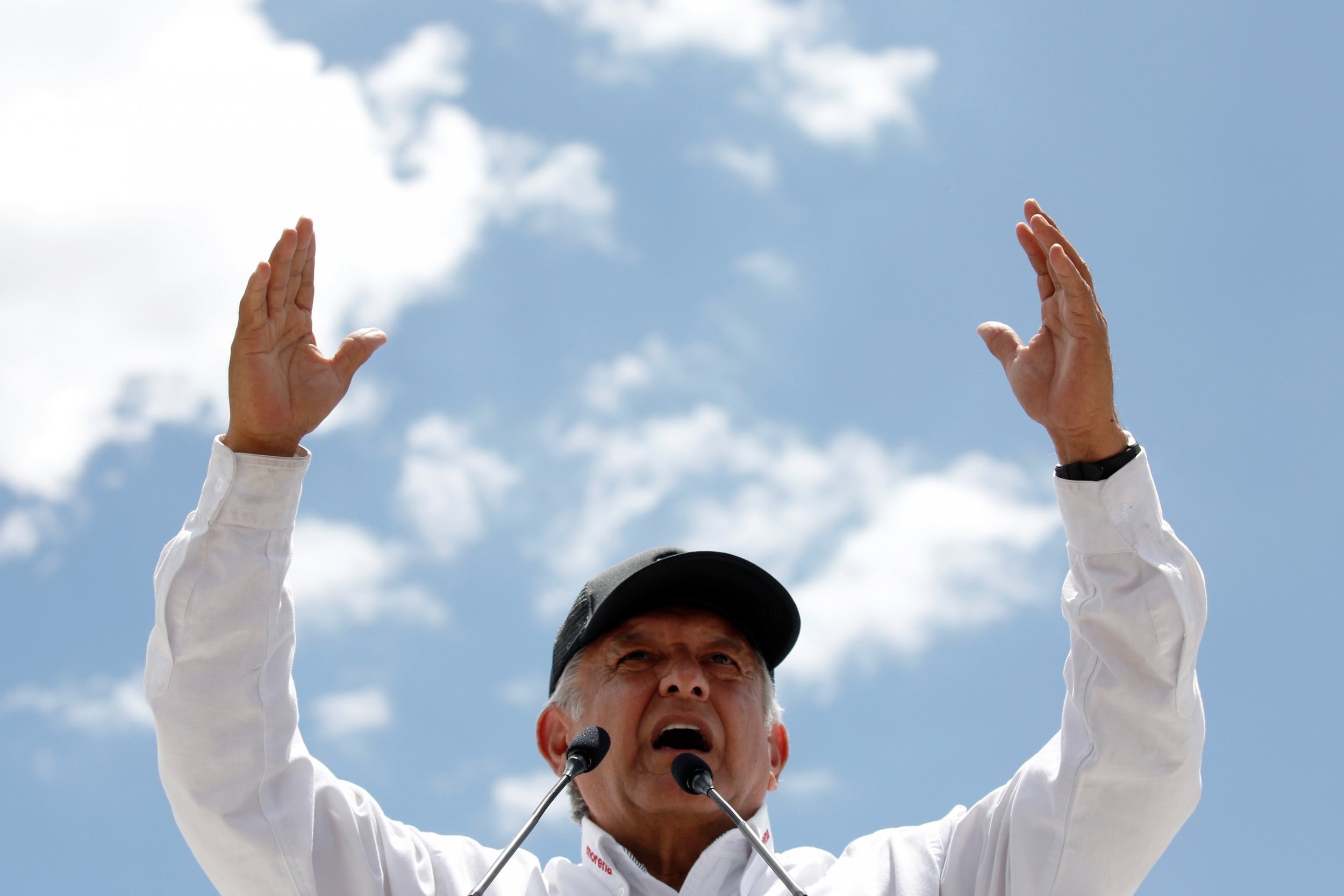 More bloodshed covers Mexico's election campaign trail after three female political candidates were murdered within 24 hours.
Pamela Terán, from the ruling Institutional Revolutionary Party (PRI) in Juchitán, Oaxaca State, was shot dead at around 3 a.m. Saturday after leaving a restaurant in Colonia Centro. Also killed were the photographer Maria del Sol Cruz and a companion believed to have been a bodyguard, Agence France-Presse reported.
However, it may not have been a politically motivated killing as Terán's father, Juan Terán, is allegedly linked to the Juchitán cartel.
PRI president José Antonio Meade wrote on Twitter: "I will put an end to gender violence and political violence. I'll put justice and the law over the amnesty of criminals."
Two other candidates were also shot dead on Saturday.
Irais Maldonado, a legislative candidate for the Green Party Ecologists of Mexico (PVEM) for Puebla Juana, and city councilor Erika Cazares were found dead and their car abandoned after their campaign visit to Jopola, Telesur reported.
The PVEM said in a statement: "It is urgent that the authorities take action on the matter to put an end to the violence and aggression faced by candidates and candidates for public office, within the framework of the current electoral process."
Mexico has been reeling from a surge of political killings ahead of the presidential election on July 1. Security experts said Mexico's warring drug gangs were seeking influence in city halls.
Vicente Sanchez, a professor of public administration at the Colegio de la Frontera Norte in Tijuana, told Reuters that crime bosses wanted to install friendly lawmakers and scare off possible reformers.
"Criminal gangs want to be sure that in the next government they can maintain their power networks, which is why they are increasing attacks," Sanchez said in April.
The latest poll puts former mayor of Mexico City Andrés Manuel López Obrador as the front-runner for president, with 45 percent backing, more than the combined support of his two closest rivals, Meade and Ricardo Anaya, CNBC reported.
The law prevents incumbent Enrique Peña Nieto from running again.