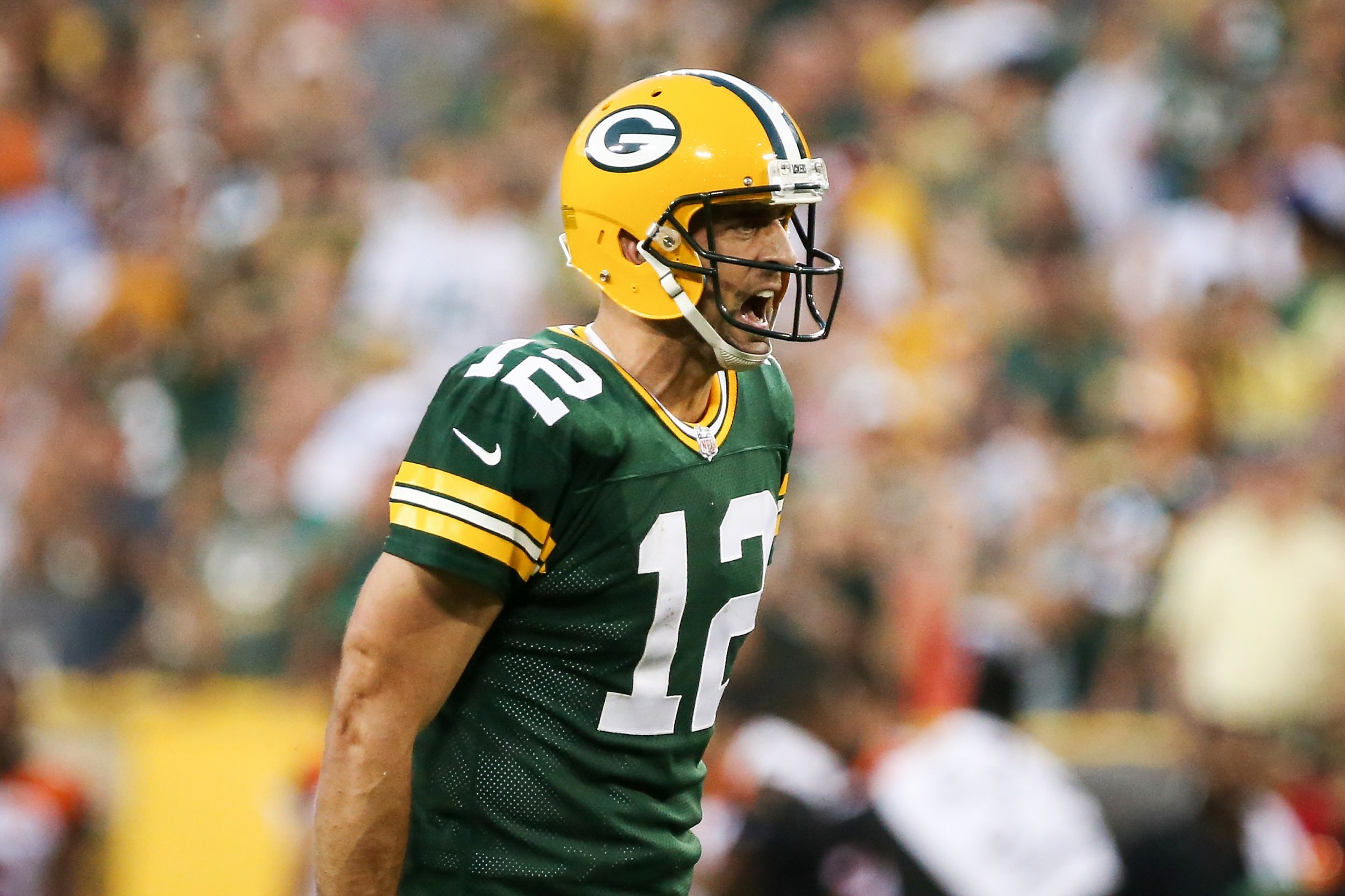 A week after the Rams and 49ers shocked Thursday night viewers by combining for 80 points, Week 4 brings a Thursday Night Football matchup that is actually pretty good on paper...which of course means the game is likely to be boring.
Related: Can the Giants return to form and do the Panthers have a chance?
The Packers needed overtime to beat the lowly Bengals in Week 3, but Aaron Rodgers and company have been one of the most exciting teams this season, and at 2-1 are tied with the Lions and Vikings atop the NFC Central. A game behind them at 1-2 are the Bears, a team many predicted would be one of the worst in the league. This hasn't been the case. Though the Buccaneers blew them out in Week 2, they nearly beat the Falcons, who appear to be the class of the NFC, in the season opener, and last week they took down the Steelers in overtime.
A good game on paper, indeed. So, how do you watch? The game will be broadcast on CBS and the NFL Network at 8:25 p.m. ET. Jim Nantz and Tony Romo will be in the booth. It will be available to stream on Amazon Prime Video, which this season will host 10 Thursday Night Football games and a Christmas Day game. Check out their commercial for the showdown between the Bears and Packers.
Not bad.
Following last week's to-kneel-or-not-to-kneel controversy, it will be interesting to see to what extent player protests continue into Week 4. Thursday night will be our first indication, and the Packers have made it clear that they are not going to let up. On Tuesday, players including Aaron Rodgers urged fans at Lambeau Field to lock arms during the national anthem, as many players, coaches and even owners did last Sunday.
"This is about equality," Rodgers said Tuesday, according to ESPN's Rob Demovsky. "This is about unity and love and growing together as a society and starting a conversation around something that may be a little bit uncomfortable for people.
"But we've got to come together and talk about these things and grow as a community, as a connected group of individuals in our society, and we're going to continue to show love and unity, and this week we're going to ask the fans to join in as well and come together and show people that we can be connected and we can grow together."
The show of solidarity will be a turnoff for many, including country music legend Charlie Daniels, who on Wednesday night tried and failed to boycott Thursday Night Football.
We'll be watching for more from Charlie's Twitter feed tonight.