Is Tiffany Trump Single? Instagram Posts Suggest First Daughter and Boyfriend Ross Mechanic Have Split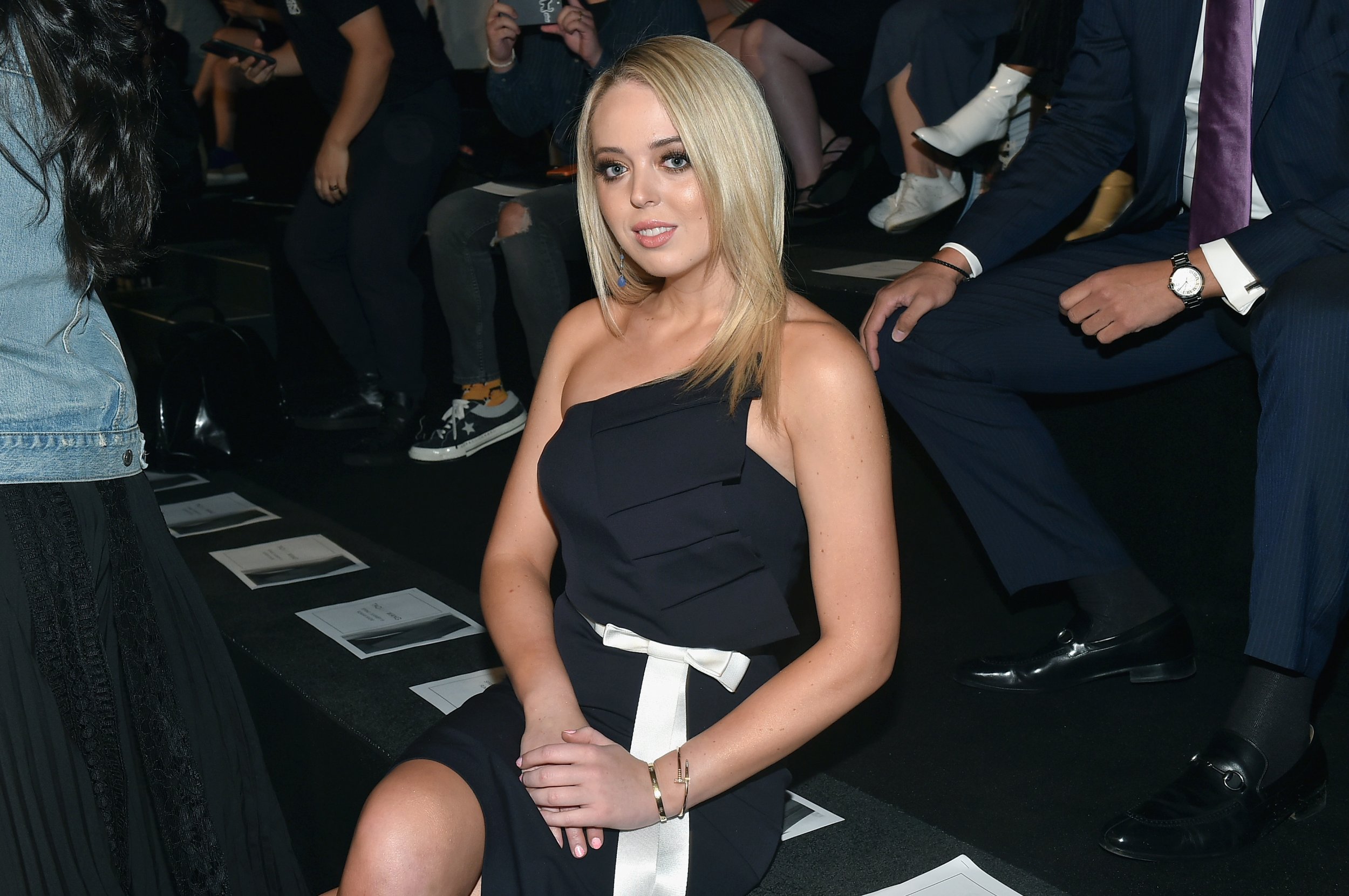 First daughter Tiffany Trump may not yet be touting her single status, but if her beau Ross Mechanic's Instagram posts with a new brunette are any indication, the couple have called it quits.
Related: What Sasha and Malia Obama Have Been Up to Since Leaving the White House
The telling post arrived on, of all dates, Valentine's Day. Mechanic shared a photo of himself kissing a brunette named Carly Berns on his Instagram story, adding a cuddly selfie of them in an elevator mirror tagged at the Freehand Hotel in New York City, according to the Daily Mail. He also posted a snap with his arm around Berns while she took the picture in the mirror.
Trump's Instagram account is also telling in that she hasn't posted a photo with Mechanic since July 13, when the couple took a trip to Europe. Her 21 posts on the social media network since have been of herself, family, friends and Georgetown Law material.
Mechanic, 23, set his Instagram account to private in September, which is around the time that Trump, 24, moved to Washington, D.C. to begin law school while he remained in New York. Berns, reportedly a 22-year-old member of New York University's class of 2018 working in public relations and marketing, also has her Instagram profile set to private.
Trump and Mechanic reportedly began dating in 2015, when both studied at the University of Pennsylvania. Mechanic has since worked as a data engineer at Cadre, a real estate startup co-founded by Trump's brother-in-law Jared Kushner. Trump and Mechanic still follow each other on Instagram, but she hasn't liked Mechanic's posts since November 24.
The first daughter returned to her hometown for New York Fashion Week earlier this month, but there is no indication that she spent time with Mechanic, who is the son of real estate lawyer Jonathan Mechanic.
Another Instagram detail suggested that perhaps things haven't completely broken down between the two: Trump hasn't deleted the more than dozen pictures the pair took together.