'Tiger King' Confirmed for New Episode on Netflix, but It Won't Be About Joe Exotic
Tiger King could be getting yet another episode according to a recent article from The Hollywood Reporter. After Tiger King and its after show special were criticised by some for being too sensationalised, the director behind the Netflix show is said to be working on what THR calls a "higher-minded corrective" to the Joe Exotic true crime series.
According to the article, the makers of the series are looking into the story of Roy Horn, one half of Las Vegas tiger act Siegfried & Roy, who was mauled by a tiger in 2003. The magazine reported that they were contacted by Tiger King production crew member and wildlife veterinarian Dr. James Liu. He was looking for contact details for Chris Lawrence, a former Siegfried & Roy Tiger Handler who the magazine had profiled in 2019.
Liu then revealed to THR that Tiger King makers Goode Films were working on a follow-up episode to their series.
In 2003, 400-pound Siberian tiger Montecore dragged Roy by the neck, in an incident that Lawrence said gave him PTSD. In speaking about what happened that day, Lawrence gives an account of Roy that could equally describe Tiger King subject Joe Exotic.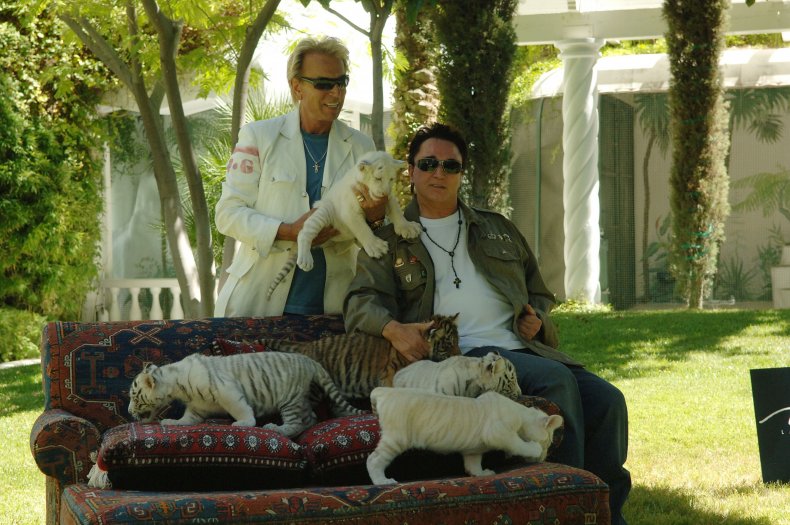 He said: "Many of the handlers thought that Roy was treating the cats more like props than he was respecting them for who they were...That can only work as long as there are no variables, which is impossible considering that you're dealing with a living, thinking animal."
He went on to say: "What Roy did was, instead of walking Montecore in a circle, as is usually done, he just used his arm to steer him right back into his body, in a pirouette motion," Lawrence says. "Montecore's face was right in [Roy's] midsection. By Roy not following the correct procedure, it fed into confusion and rebellion."
In an interview with Good Morning America, Siegfried slammed these claims. He said he had "no idea" why Lawrence was speaking out. He also said of his former employee, "He had problems with his life anyway."
So far, no details have emerged about when this additional episode of Tiger King may air, and it has not been confirmed by Netflix.
However, news of this "corrective" episode comes after the Joel McHale-fronted reunion, which the makers of Tiger King had no involvement in, was criticised by many. A typical criticism came via Vice, which wrote: "Hosted by Joel McHale and filmed via video interviews during the pandemic, The Tiger King and I scraps the facade of 'documentary' for something more like a bad reality TV reunion episode."
This news of a potential episode about Siegfried & Roy comes a few days after the pair were hit with sad news. On May 9, Roy Horn died aged 75 after the entertainer contracted coronavirus. His partner Siegfried said: "Roy was a fighter his whole life including during these final days. I give my heartfelt appreciation to the team of doctors, nurses and staff at Mountain View Hospital [in Las Vegas] who worked heroically against this insidious virus."
Tiger King is streaming now on Netflix.