Tiger Woods Risks Humiliation in his Latest Comeback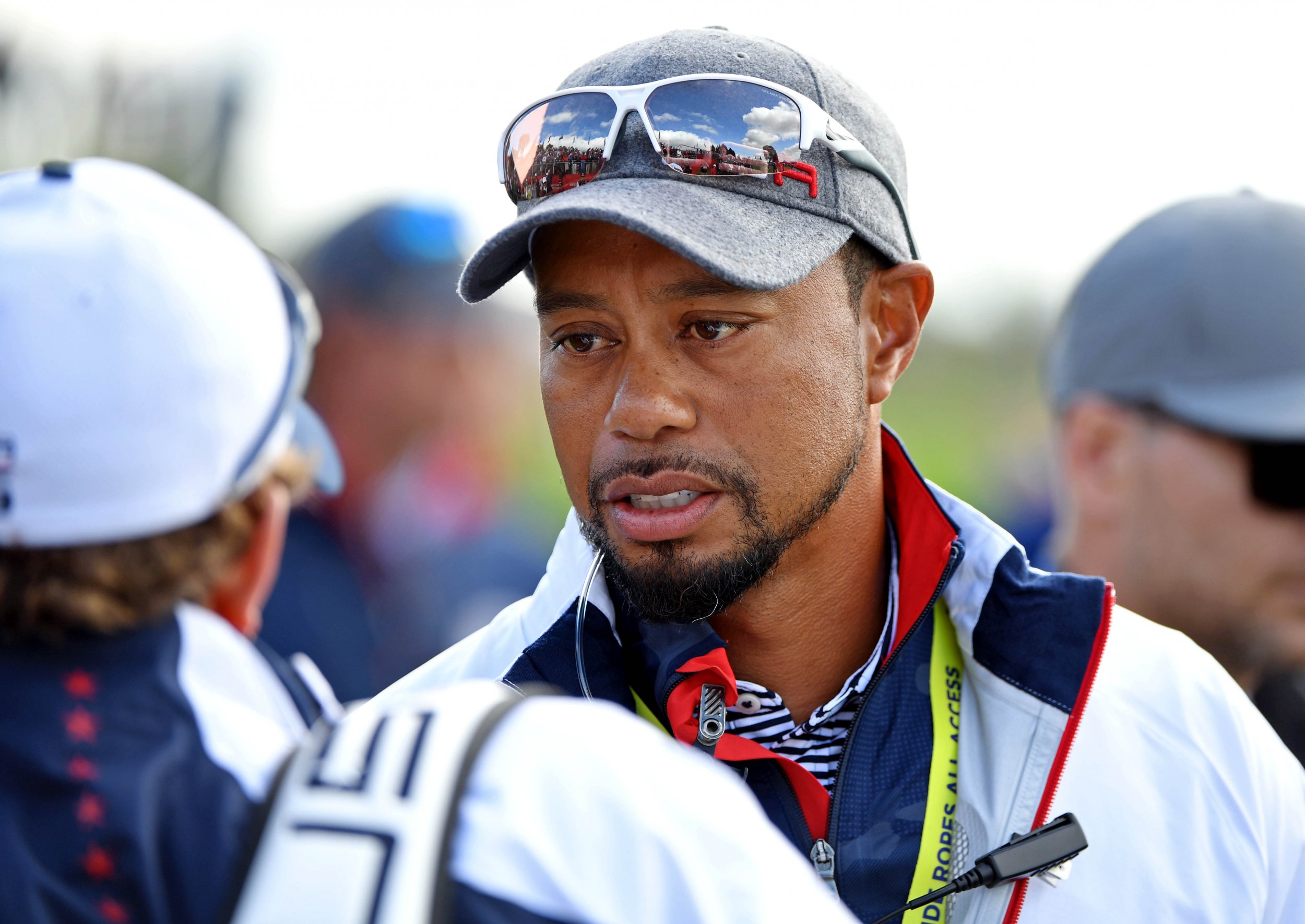 There was a time when tournament appearances by Tiger Woods were theaters of high drama: the greatest golfer in history ruthlessly chasing down every record worthy of pursuit. But that was before chipping yips and back surgeries, before Achilles and ACL injuries, before personal scandal and swing woes, even before most folks had heard of Rory McIlroy. Or Barack Obama.
Woods returns to the PGA Tour this week 15 months after being sidelined by a pair of microdiscectomy procedures. His reappearance is cause for celebration but also for trepidation, since his more recent performances have veered between farce and tragedy.
The winner of 14 majors had been scheduled to return at the Safeway Open in October, but just three days after committing to play, Woods withdrew. "After a lot of soul searching and honest reflection, I know that I am not yet ready to play," he said. "My health is good, and I feel strong, but my game is vulnerable and not where it needs to be."
Vulnerable?
For fans weaned on Tiger's cutthroat aggression and indomitable self-belief, the admission of frailty stood out, as though his clubs were suddenly carved from kryptonite. His withdrawal was no routine acknowledgment of competitive rustiness. Golf's Gretzky was sitting out because he was scared of slipping on the ice.
Related: This golf legend believes 'everything is stacking up against Tiger Woods's return
Because fans know that his issues are not just physical, every morsel of information about Woods has since been parsed for significance with an almost Talmudic devotion and a Trump-like disregard for veracity. A grainy snatch of video emerged of him hitting a shot at Medalist Golf Club near his Florida home. Rumors spread of a brilliant round at nearby Seminole Golf Club. But none of those shots had the two crucial elements that will determine where Woods's game stands: consequences and an audience.
Barring further injury or stage fright, Woods will play Thursday at the Hero World Challenge. It's an elite, 18-man event in the Bahamas that benefits the Tiger Woods Foundation. Woods has won it five times, but his current world ranking of 898 means he was eligible to play only on an exemption because he's the host. He last played the event in December 2014 and finished tied for last (26 strokes behind the winner, Jordan Spieth), due in no small part to the first manifestation of the grisly chipping yips that have laid waste to his once-unshakable confidence.
His play quickly degenerated from poor to putrid. At courses he once dominated, Woods was humbled. A career-worst 85 at Muirfield Village, where he had won five times. A humiliating early exit at the Open Championship in St. Andrews, where he had twice cantered to victory. He gamely worked himself into contention at the Wyndham Championship in August 2015, but the chipping yips ravaged him on Sunday afternoon when it mattered most.
A few weeks later, Woods announced he had undergone surgery to remove a disc fragment that was pinching a nerve. A month later, there was a follow-up procedure. He hasn't hit a shot in competition since.
The Hero World Challenge doesn't have the traditional 36-hole cut, so Woods is guaranteed to play four rounds, a feat he has accomplished only seven times in the past two and a half years. Fans will give him an enthusiastic reception, but the guaranteed positives pretty much end right there.
This is a daunting stage for a comeback. Woods will be measured against the very best golfers in the world—16 of the world's top 25—all of them tournament sharp. To that pressure, add the heightened curiosity after his aborted return, intrigue about what equipment he will use after his longtime sponsor Nike ceased making golf clubs, and that pesky uneasiness about whether his chipping woes might be terminal. These will be the most replayed and analyzed shots since Abraham Zapruder hit the record button in Dealey Plaza.
On Sunday afternoon, four days before his return, Woods was the only player practicing at the tournament venue in Nassau. "I want to compete," he told an ESPN reporter. "I'm ready to go." Then he quipped, "I'm not dead."
Tell that to the Vegas bookies. Woods has the worst odds to win of any player in the field, and not just because he has been missing for 15 months. He's been utterly lost for three years, and struggling for a damn sight longer.
Woods's most ardent defenders point to how just three seasons ago he won five tournaments on the PGA Tour. Nine times previously, Woods had won at least five Tour events in one year, but that 2013 season wasn't so much a continuation of historic form as it was a beautiful oasis in an otherwise arid stretch. He has won eight PGA Tour events in the last seven years, and all of those victories came in just two seasons (2012 and 2013). In the two years prior and the three years since, he had as many victories as you did.
And in a sport where greatness is measured by majors won, Woods hasn't done so since winning the U.S. Open with a fractured tibia in 2008. Apart from a defeated Hillary Clinton, a lot has changed since '08.
Woods's game is somewhere between rusty and shambolic. He turns 41 on December 30, and his body has been constantly betraying him for years, not the minor aches of age but catastrophic injuries. His competitors are younger, stronger and longer than he is, and not at all intimidated. When Woods last claimed a major title almost nine years ago, Spieth was a 14-year-old high school kid in Texas and McIlroy was still a teenager in his first year as a pro.
The young generation dominating golf today has never faced Woods at his best and never will. They coast through locker rooms blissfully unburdened by the thick, debilitating layer of scar tissue that Tiger gleefully inflicted on every single one of his contemporaries.
For at least the past two years, Tiger has visited psychological trauma only on himself, so his willingness to re-enter the arena is admirable. The dream scenario this week—he plays well, perhaps even contends—is almost too fanciful to warrant discussion. The nightmare scenario—the scourge of short-game yips ravaging him anew—is too ominous to bear thinking about. Anything in between will be a victory for him.
Tiger Woods is obviously closer to the end of his playing career than to the beginning. These four days in the Bahamas will show just how much is left in the hourglass. To find out if he has another great run in him—or even sufficient game just to save face on Tour—Woods must risk a humiliation inappropriate to the greatest player in the sport's history. As he admitted months ago, he has never been more vulnerable.
Read more from Newsweek.com:
- This golf legend believes 'everything is stacking up against Tiger Woods's return
- Tiger Woods is back—but he's still on the endangered list
- Tracing the origins of Tiger Woods' Ryder Cup struggles